Out-of-date Irn Bru bottle being sold for £250 on eBay
Expired bottle commemorated Burns Night in 2017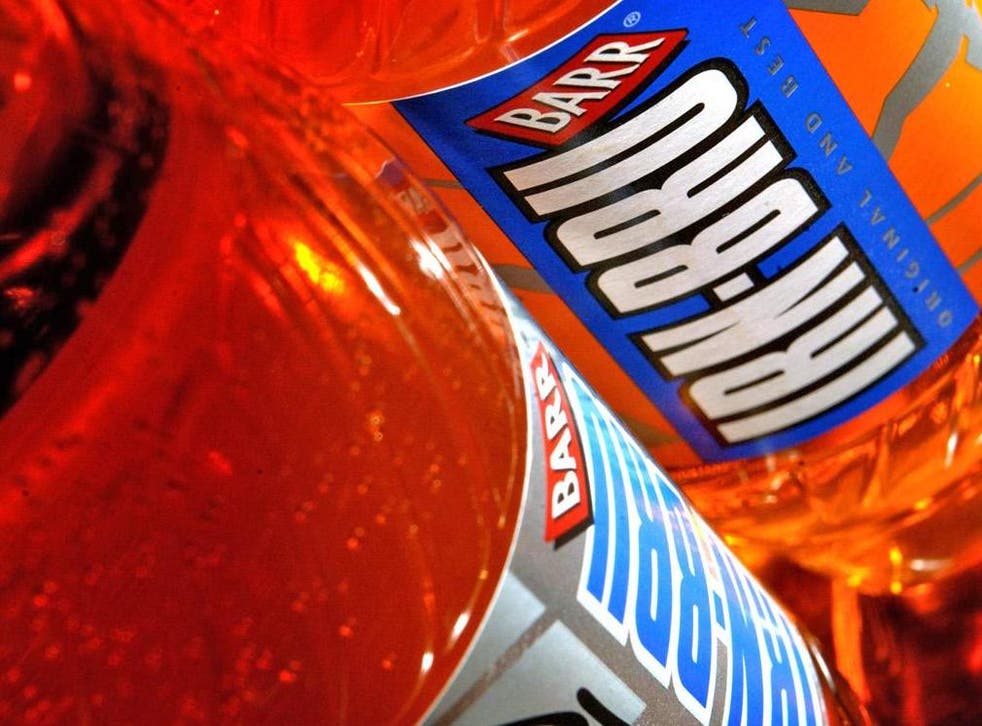 An out-of-date bottle of Irn Bru is being sold on eBay for £250.
The limited-edition drink expired in January 2018 and is believed to have commemorated Burns Night 2017.
The 750ml glass bottle features a portrait of Scots poet Rabbie Burn and a label which reads, "raise a glass to the bard".
But, why is the expired beverage listed for such an exorbitant price?
According to the seller, from Glasgow, the bottle of Irn Bru was made using the original drink recipe, before the Sugar Tax was introduced.
In 2018, AG Barr, the makers of Irn Bru, confirmed that production of the soft drink had ceased completely as the company had to adhere to the new UK government regulations targeting soft drinks, which officially went into effect in April last year.
Instead, the company produced a new recipe for the soft drink that featured sugar levels slashed from 10.3g per 100ml to just 4.7g.
Fans of the sugary beverage were disgruntled by the news, prompting more than 53,000 people to sign an online petition opposing the modification.
However, it was too late and Irn Bru as we know it changed forever.
While some chose to stock up on their favourite sugary soft drink before it was completely culled, others resorted to eBay, purchasing the original sugar content version for inflated prices.
But, forking out £250 on an out-of-date bottle isn't the only way to enjoy the famous drink's original recipe.
In October, AG Barr announced that it would be releasing a limited edition version of the iconic drink called "Irn Bru 1901", which is based on the prototype recipe first created more than 100 years ago.
The authentic old recipe was discovered in a handwritten book stored in the company's archives, and to add to the experience, the new drink is served in glass bottles.
"The 1901 recipe has aged beautifully over the last 118 years," said Robin Barr, who unearthed the recipe.
"For a limited time, we'll be producing a premium 'old and unimproved' Irn-Bru 1901 just as it was enjoyed by our first fans. This is Irn Bru as you've never tasted it."
The 1901 version costs £2 and is available to buy now.
Register for free to continue reading
Registration is a free and easy way to support our truly independent journalism
By registering, you will also enjoy limited access to Premium articles, exclusive newsletters, commenting, and virtual events with our leading journalists
Already have an account? sign in
Register for free to continue reading
Registration is a free and easy way to support our truly independent journalism
By registering, you will also enjoy limited access to Premium articles, exclusive newsletters, commenting, and virtual events with our leading journalists
Already have an account? sign in
Join our new commenting forum
Join thought-provoking conversations, follow other Independent readers and see their replies