Controversial chef John Tesar 'removed from hotel' after altercation with striking workers
Chef is seen in video footage yelling at people gathered outside the Laguna Cliffs Marriott hotel in California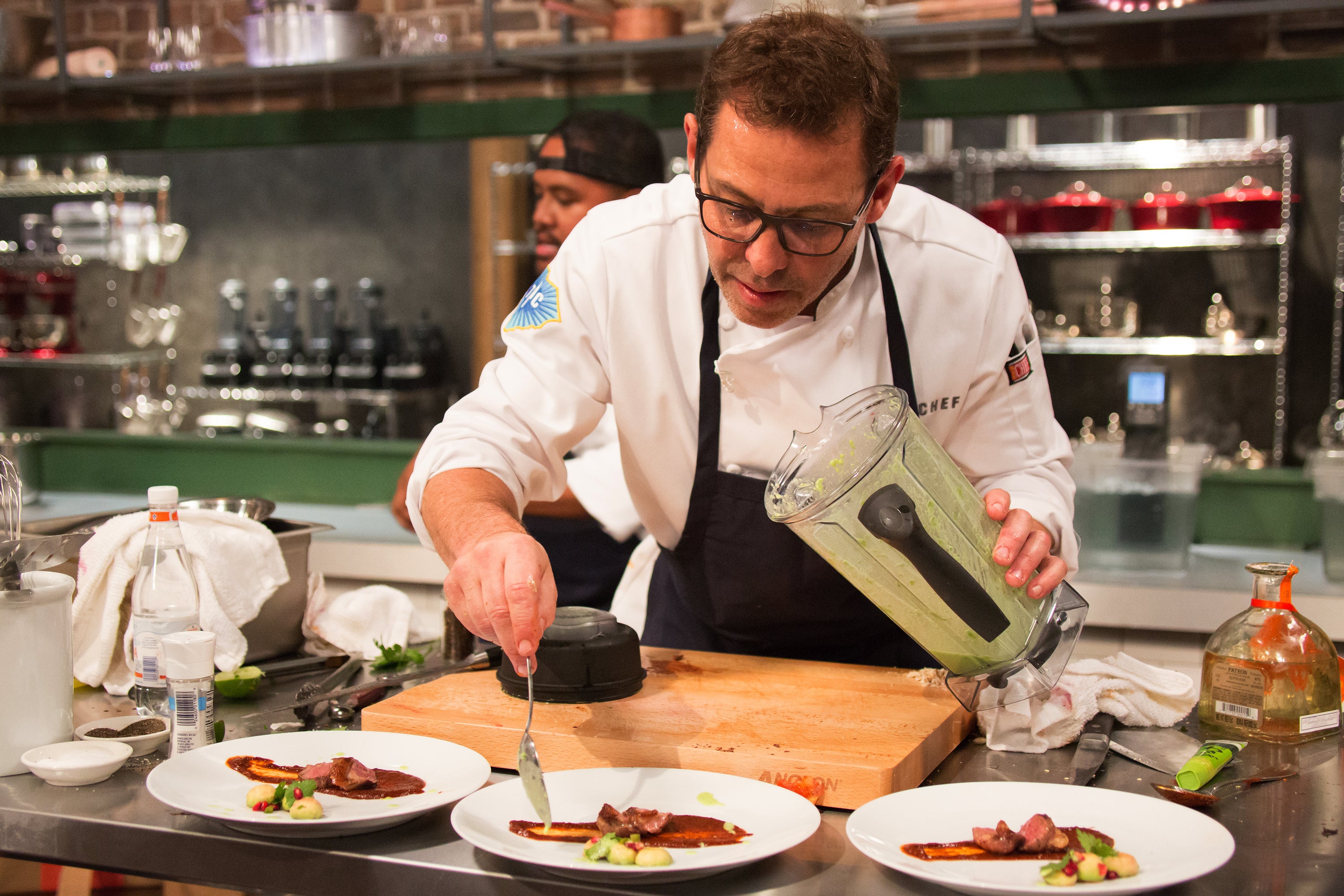 Controversial chef John Tesar was reportedly removed from a hotel that houses one of his restaurants after an alleged altercation with striking workers.
The Michelin-starred chef, who was championed by the late TV chef and author Anthony Bourdain, has been described as the "most controversial chef in Dallas" due to his notorious outbursts.
In a video obtained byPageSix, the 64-year-old can be heard yelling at picketing staffers outside the Laguna Cliffs Marriott in southern California, where his restaurant, Knife Modern Steak, is located.
According to the publication, Tesar approached picketers and allegedly broke a drum that one of the workers was holding with a metal kitchen spoon.
"Take your union and shove it up your ass," he can be heard yelling, before turning to walk away. As the workers call him out for his remarks, he turns back and tells them to "suck my d***".
"You're a bad person," he tells one of the strikers. "You're a lazy pendeja."
Sources claim that Tesar was infuriated by the noise of the protest, which included "drumming and chanting".
After the incident with the picketers, he was reportedly escorted from the property by staff.
A hotel spokesperson said: "We have zero tolerance for violence of any kind. The actions and behaviour of Mr Tesar are not reflective of our values or our commitment to fostering a positive and safe work environment for all associates. We immediately removed Mr Tesar from the property and are examining appropriate next steps."
The Independent has contacted Tesar for comment.
Bourdain once wrote of Tesar that he was "probably the single most talented cook" he had ever worked with, but also noted what he perceived to be problematic behaviour.
"Tesar pretty much wrote the book on this behaviour pattern: finding a way to f*** up whenever success threatens, accompanied by a countervailing ability to bounce back again and again, or at the very least, survive."
In a 2018 interview, he spoke about his fiery appearances on Top Chef and claimed he'd become "more introspective" in his later years.
"The first season I was on, I caught a lot of flak because I'm blunt and often say how it is," he told FSR magazine. "People tended to pick on me because I have no filter and I react. But this last season, I learned how to filter out the white noise and put my head down and cook, but still have a story to tell."
Join our commenting forum
Join thought-provoking conversations, follow other Independent readers and see their replies