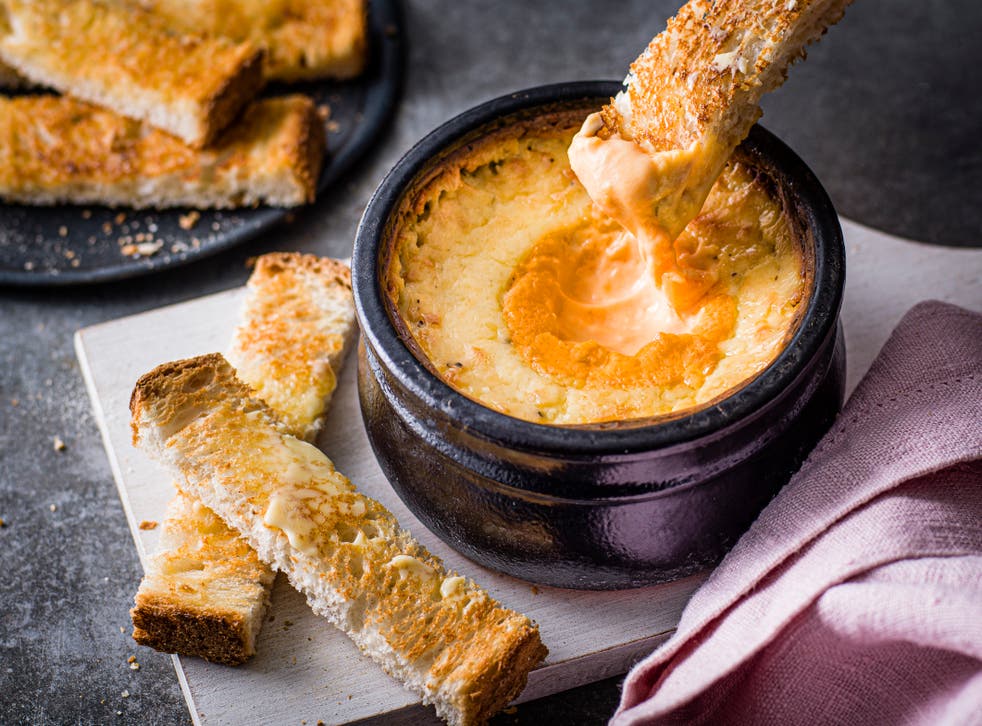 'The look of that makes my stomach turn': M&S Dippy Egg Cheese Bake divides social media users
'NO NO NO NO NO,' wrote one user in disapproval
Jade Bremner
Thursday 18 March 2021 16:45 Comments
Marks and Spencer has released a new savoury 'Dippy Egg Cheese Bake' that is dividing opinion on social media.
Announcing the product, that has been released in time for Easter, the retailer wrote on Facebook: Love cheese? Love MELTED cheese? Love WARM, MELTED cheese? You'll really love our new dippy egg cheesebake."
The bake includes a mixture of Barbers 1883 Cheddar, soft cheese and crème fraîche with a Red Leicester centre, which gives it the appearance of an egg yolk. It costs £5.
Reaction to the cheesy pot has been mixed. Since Tuesday the post has had more than 1k shares and 14k comments on it.
"NO NO NO NO NO," wrote one user in disapproval. "The look of that makes my stomach turn," said another.
"I'm definitely going to try this, it sounds delicious especially with toast soldiers," said one user, getting into the spirit of the egg design.
Read more:
 "That looks sublime!" said one Facebook user under Marks and Spencer's post, "Sweet Cheesus," humorously wrote another.
Other users expressed disapproval of what they felt was misleading branding. "Why is it called dippy egg cheese bake but contains no egg? Ridiculous," wrote one user.
Cheese fanatics looking for a less divisive treat can also create that gooey cheese taste by baking a wheel of Camembert, which is a hugely popular treat in winter and around Christmas.
In time for the Easter holidays, M&S has also released a savoury wax-coated Easter Bunny made of cheddar cheese.
Sweet Easter additions include a giant Percy Pig with trousers made from hundreds and thousands (£10) and a special Colin the Caterpillar cake (£10) with a pink top hat and colourful egg decorations.
The Dippy Egg Cheese Bake is available in M&S stores now.
Register for free to continue reading
Registration is a free and easy way to support our truly independent journalism
By registering, you will also enjoy limited access to Premium articles, exclusive newsletters, commenting, and virtual events with our leading journalists
Already have an account? sign in
Join our new commenting forum
Join thought-provoking conversations, follow other Independent readers and see their replies