Marks and Spencer launches 'biscake' biscuit and cake hybrid
The 'biscake' comes in three different flavours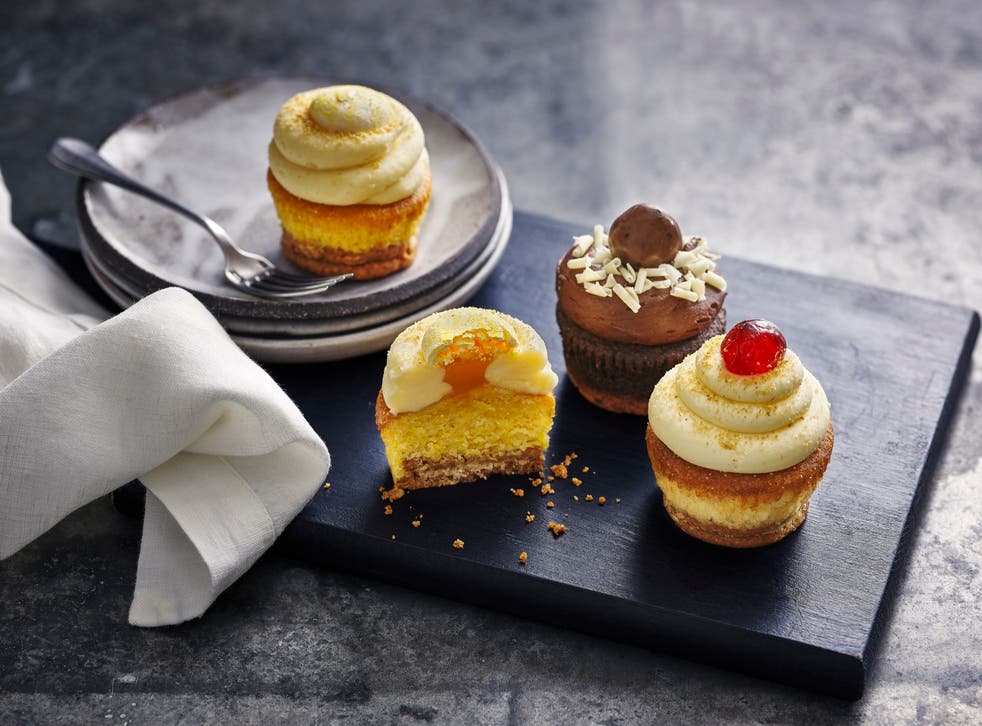 Marks and Spencer has launched a hybrid of a cake and a biscuit, dubbed the 'biscake'.
The bakery item is a sponge cake with a biscuit base, and comes in three different varieties: lemon meringue, choc chip and cherry bakewell.
M&S said it designed the biscake to solve the dilemma of whether to have a cake or a biscuit with a cup of tea.
Natalie Tate, M&S's product developer for cakes, said: "It's the age-old question. Cake or biccy with your cup of tea? This new and exclusive fusion to M&S, the Biscake, takes the stress of having to decide as you can now enjoy both together."
The lemon variety comes with lemon curd and lemon buttercream and is finished with meringue, while the Bakewell tart biscake features almond sponge, raspberry jam, buttercream and a glace cherry.
The choc chip flavoured variety is topped with chocolate buttercream and comes with a bag of milk chocolate cookie dough bites.
Each biscake costs £2.50 for a pack of two.
As of September last year, M&S's full food range is available online.
Marks & Spencer purchased a 50 per cent share in Ocado, which meant that its full food range could be purchased online for the first time.
It was announced in February 2020 that Ocado was launching the £1.5 billion delivery partnership with M&S, and parting ways with Waitrose after 20 years as its delivery partner.
Prior to the September 2020 launch, only M&S's party food was available for delivery to some UK locations, while 130 of its food and household items could be ordered on Deliveroo.
With M&S's range now added to its offering, Ocado says it boasts a selection of over 50,000 products, which it claims is "double that of the next largest grocery retailer".
Six thousand of these are M&S items, while the rest are Ocado branded or from big-name brands.
Previously, the best value for money range on Ocado was the Essential Waitrose products, which was been replaced by like-for-like products from the M&S Remarkable Value range.
The retailer promised the new affordable range would be the same price or cheaper than the Waitrose items.
Register for free to continue reading
Registration is a free and easy way to support our truly independent journalism
By registering, you will also enjoy limited access to Premium articles, exclusive newsletters, commenting, and virtual events with our leading journalists
Already have an account? sign in
Register for free to continue reading
Registration is a free and easy way to support our truly independent journalism
By registering, you will also enjoy limited access to Premium articles, exclusive newsletters, commenting, and virtual events with our leading journalists
Already have an account? sign in
Join our new commenting forum
Join thought-provoking conversations, follow other Independent readers and see their replies