Michelin-starred restaurant bans diners from photographing their food
'I mean, what are they doing?'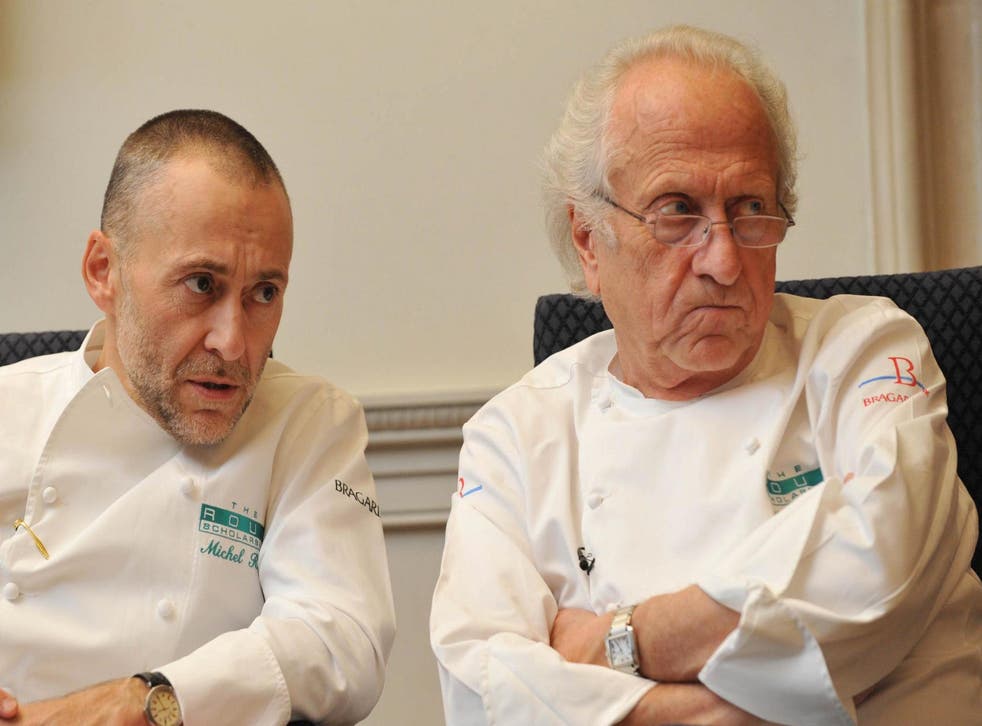 A British restaurant that holds three Michelin stars has banned diners from photographing their food.
The Waterside Inn in Berkshire will no longer tolerate eager social-media snappers in its prestigious dining room.
The restaurant was founded by Michel Roux and his brother Albert in 1972.
Although the acclaimed, French-inspired establishment is now run by Michel's son, Alain, Roux clearly maintains a strong influence over the restaurant's rules and regulations.
"I'm really getting so upset about people taking pictures," the 76-year-old chef told the Daily Mail, who instructed staff to put a card up on the restaurant's door saying "no photos, please".
"I mean, what are they doing? Maybe once during the meal you want to take a little photo of something because it's unusual," he added.
Part of Roux's vexation with photographing food is that he feels a photo cannot represent the quality of the flavours.
The riverside restaurant has been dubbed a "classic French" eatery by Michelin, which awarded the Roux brothers three stars – a merit it has held since 1985 – for their consistent culinary excellence.
However, it's not the only leading restaurant to have imposed a "no photos" policy.
In 2014, a group of top chefs in France launched a campaign to ban the practice all together, claiming it spoiled the atmosphere of dining out.
Shortly after, a slew of New York eateries enforced photography bans, including Momofuku Ko, the famously hard-to-reserve Asian fusion restaurant by David Chang.
Register for free to continue reading
Registration is a free and easy way to support our truly independent journalism
By registering, you will also enjoy limited access to Premium articles, exclusive newsletters, commenting, and virtual events with our leading journalists
Already have an account? sign in
Register for free to continue reading
Registration is a free and easy way to support our truly independent journalism
By registering, you will also enjoy limited access to Premium articles, exclusive newsletters, commenting, and virtual events with our leading journalists
Already have an account? sign in
Join our new commenting forum
Join thought-provoking conversations, follow other Independent readers and see their replies