A nice, hot cup of goodwill: Buy a 'suspended coffee' and it's banked for someone who needs it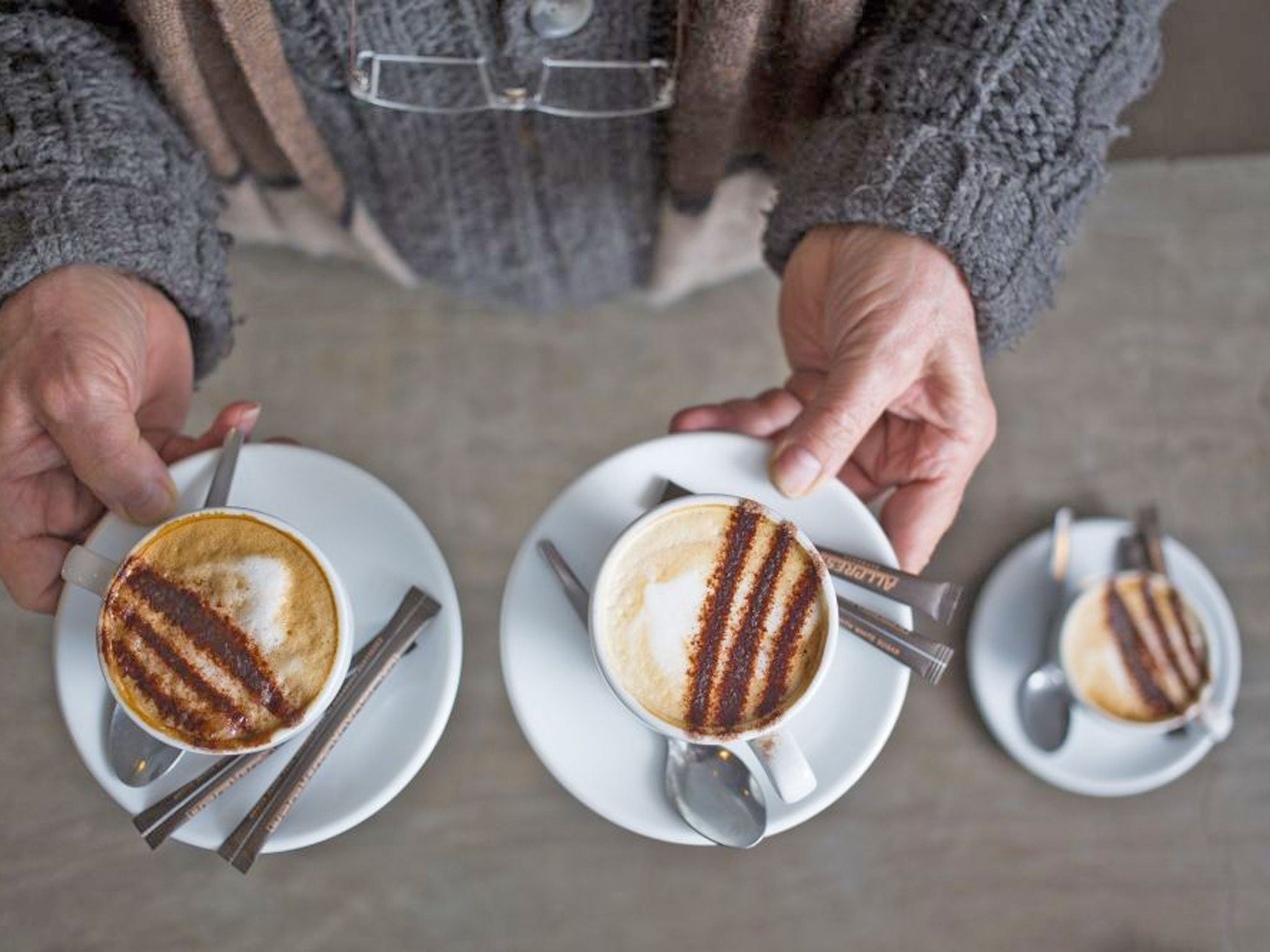 You can order an Americano, latte, cappuccino, or skinny gingernut latte with froth on top at your local café, but now there's a new beverage in town: the "suspended coffee". Make sure you have had your caffeine hit, though, because this one's not for you. Every suspended drink ordered is reserved for someone who cannot afford to pay for their own. They get the coffee, you get the warm feeling inside.
The idea was born in Naples, and spread to Bulgaria, where 150 cafés have reportedly established it as a formal scheme. Now, thanks to social networks, it is not just cafés in the US, Russia, Canada, Australia, Asia and Continental Europe that have signed up to the goodwill initiative. You can place your order in coffee shops right across the UK.
It is based on good faith, both by the stores and the recipients. Anyone can enter a café and ask for a "suspended coffee", and they are unlikely to be asked for credentials. As Hettie Clarke, manager at Coffee7, in Forest Gate in east London, said: "We're not going to make judgements. If you can say, 'here is a suspended coffee, from us to you,' [you] feel like you're doing good, but it's not too in your face," Ms Clarke added.
The initiative has a website in development and is working on creating an app for smartphones. Stores in Exeter, Glasgow, Hull and London have all joined the movement, according to the Facebook page, which has around 23,000 "likes". Chains such as Pret A Manger and Costa Coffee have praised the idea online. A Starbucks spokesperson told The Independent on Sunday that the "suspended coffee is a really interesting campaign and we're looking into it". Many see parallels between this and the good deeds which featured in the film Pay It Forward – and it's gaining steam.
John Sweeney, a 28-year-old plumber from Cork, who set up the Suspended Coffees Facebook page, said he is being inundated with messages. "I didn't go to bed until 4am and was up at 8.15am," he said. "It's not just an idea for the homeless. I've been in situations where I've been out of work, freezing, and would have loved nothing more than a cup of coffee, but couldn't afford one."
Other shops are expanding the idea to cover cookies and other food. The Facebook page has designed "Suspended Coffee Supporter" logos which shops can display on their doors. Of course, there is scepticism: what if generosity outstrips demand? Frances Brown Stewart, owner of Stewart's Café in Glasgow, said she would donate any money left over at the end of each month to a good cause.
Join our commenting forum
Join thought-provoking conversations, follow other Independent readers and see their replies