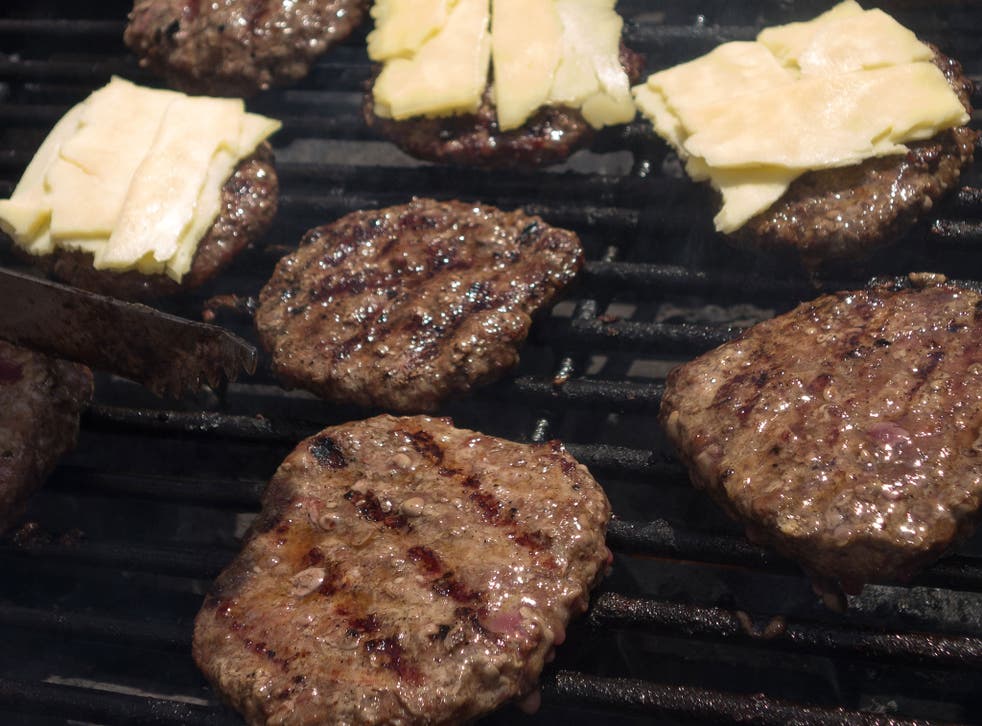 Burger restaurant under fire for mocking customer and branding veganism 'Nazi-like'
The co-owner of Tuk Tuk said vegans choose their lifestyle because of "some tragic childhood event...or some cr*p".
Kashmira Gander
Tuesday 11 November 2014 17:30 Comments
A burger restaurant in Australia has come under fire after its co-owner mocked a vegan customer and ranted that people who follow the lifestyle are "Nazi-like".
In a comment which has since been deleted from the Tuk Tuk Facebook page, co-owner Mark Clews wrote that the restaurant had its first vegan customer and she was "wearing a tie dyed Tshirt [sic]".
"It went as well as could be expected", he wrote, and said she chose the falafel burger without yogurt or butter, according to a screenshot published on Australian News.com.au website.
He went on to accuse her of not being "that vegan after all" because the falafel burger she ate was cooked on a griddle also used for meat.
Alluding to a stereotype of vegans, he told Facebook users that the woman was "wearing a tie dyed Tshirt [sic], I'm serious".
Linking her clothing to the belief held by some vegans that mass-produced foods and clothing are unethical, he suggested that the woman was a hypocrite, and wrote: "[it] didn't matter that it was made in a Chinese sweatshop".
But Facebook users on the page did not take lightly to the comments, and accused the restaurant of offering poor customer services by ridiculing the woman.
One user slammed the post as "disgraceful" and another wrote: "I cannot understand how a hospitality business can treat its customers in this manner. They need to cater for all dietary requirements without passing personal judgment."
Responding to one user who wrote "do not mess with the Vegans…EVER!!!" Mr Clews said: "But they are so easy to mess with. They lack physical strength because of zero red meat in their diet! They are single-minded and Nazi-like in there [sic] conviction ... The worst thing, from a chef's point of view is they cannot cook a vegetable to save their life."
"Their 'veganism' was inspired by some tragic childhood even, or a divorce, or a car accident, or some cr*p," he said.
In a later post addressing the incident, restaurant staff wrote: "We have ruffled feathers with our outspoken irreverence, for this we make ZERO apology, we have here for only two reasons, to supply great food at a reasonable price and have fun whilst we do it."
"Thank you very much, it's a pleasure to serve like minded people, the whingers and complainers can eat elsewhere."
But the owners appear to have since softened their tone, and posted a photo of the 'herbivore' section of their menu accompanied by a post reading: "Dear vegetarians & vegans. For those who don't know (we're assuming many of you haven't even visited us) these are the Herbivore choices you could indulge in at Tuk Tuk ++ we'd even whip up a chip burger for you!"
Mr Clews later told news.com.au that he had received death threats and abusive phone calls.
"I wasn't disrespectful at all," he said. "There have been a lot of lies told on the internet, it's exaggerated and stupid. It was taken out of context.
"It was a humorous anecdote. I was surprised by the indignation. If the girl is offended, I am sorry," he added.
Register for free to continue reading
Registration is a free and easy way to support our truly independent journalism
By registering, you will also enjoy limited access to Premium articles, exclusive newsletters, commenting, and virtual events with our leading journalists
Already have an account? sign in
Join our new commenting forum
Join thought-provoking conversations, follow other Independent readers and see their replies