It's London's first ever 'beer week', with cheap craft beer at 100 pubs
With the dizzying number of micro-breweries sprouting up in the capital, it was only a matter of time before we celebrated such positivity in style - 100 pubs will be offering speciality beers from £3 this week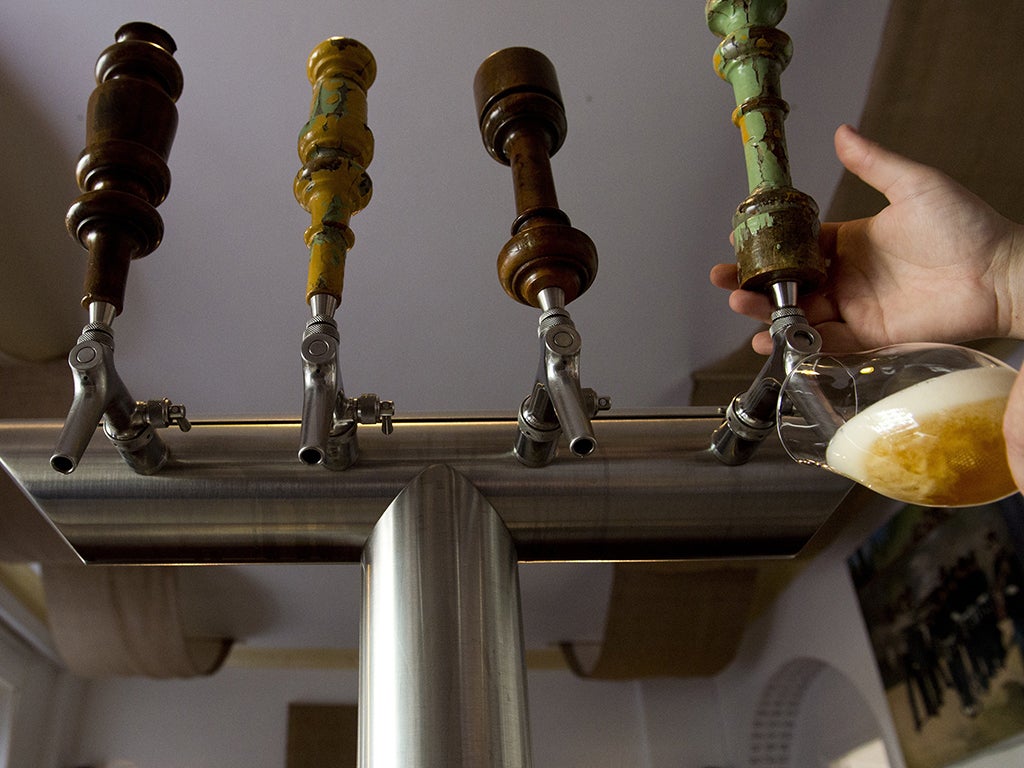 Try as I might, I'm finding it impossible not to use certain words and phrases when it comes to writing about just how vibrant the drinks business is these days. One word in particular, 'Craft', which we are all no doubt familiar with, is a term that has fairly innocent origins, which, in my opinion, has been severely hijacked bigger, less scrupulous organisations.
The term Craft really began to gain traction over a decade ago amongst the growing ranks of micro brewers, (particularly in the US) whose products were handmade using traditional techniques on a scale that wouldn't even so much as bother the bigger, more commercially orientated brewers.
Out of this movement came some remarkable revelations in beer. Finally, drinkers had an opportunity to explore flavours that had previously existed before corporations homogenised the recipes of what was widely available, alongside new innovative recipes and outrageous concepts that firmly put 'real beer' back on the map.
It has also given beer a much needed local identity again and today, the UK is all the better for it. Of course, the bigger companies are lurking in the shadows, occasionally applying the term to their craft-lite outputs, often to premiumise the ordinary and ultimately rack the price up accordingly.
Best craft beers in London
Show all 5
But for those who really truly make craft beer, things have never been better, especially in the capital. Brewpubs, (such as the terrific Craft Beer Co, with five outlets across the city) who specialise in craft beer are now a regular occurrence on our side streets, offering more locally brewed options. Traditional dark, rich malted London Porters are now back by popular demand, alongside some ferociously tangy, highly hopped IPAs.
Beer has gone from being simply a refreshing accompaniment to a serious connoisseur beverage very quickly indeed and, for the first time ever, some of the capital's best and most characterful brewers are joining forces as part of London Beer Week. Running until the 22 February, attendees can grab themselves a wristband that costs £10, which enables them to visit over 100 pubs and venues across London for guided tours, special limited edition pop ups and of course, to sample plenty of outstanding recipes for £3 each, many of which are brewed on site or in the locality.
In addition to this, Craft Beer Rising takes place from the 19-23 Feb at the Old Truman Brewery on Brick Lane, with more than 500 different beers produced by 80 different breweries.
For more information on both events, visit http://www.londonbeerweek.com and http://craftbeerrising.co.uk
Join our commenting forum
Join thought-provoking conversations, follow other Independent readers and see their replies