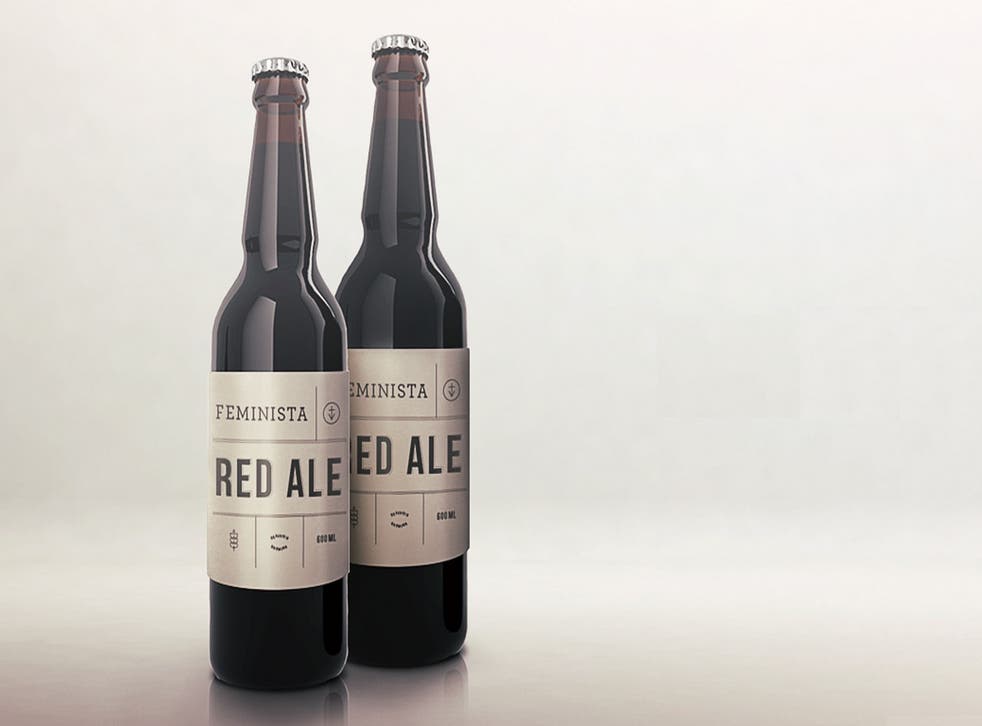 Feminist beer demands that women be more than just 'the girl on the beach' in beer adverts
Craft beers still get names like 'Forbidden Lady'
A brewery in Brazil has launched Cerveja Feminista, an ale that challenges the stereotype of beer being enjoyed by cheeky lads and coiffured beardy types in advertising.
The label on the bottles features a symbol for gender equality alongside a definition of feminism, designed to provoke pub debate.
The beer is the brainchild of activism group 65|10, so named because a study found that 65 percent of women in Brazil don't feel represented in commercials, and only 10 percent of people working in advertising are female.
"The typical Brazilian beer ad shows a semi-naked standard-beauty woman being harassed by men," the group's founder, Thais Fabris, told The Week.
"She is either the waitress in the bar, a girl on the beach, or a prize the men get for drinking that beer."
It's a set-up familiar to UK viewers also, for instance in this Stella Artois advert in which the actress has four costume changes in 20 seconds.
The execution might be a little drab, but the group is trying to put the emphasis on the message.
"The effects of the messages we create go way beyond driving sales, they drive behaviour," Fabris added.
"Grab a feminist beer, join the conversation and make a toast to equality."
Join our new commenting forum
Join thought-provoking conversations, follow other Independent readers and see their replies