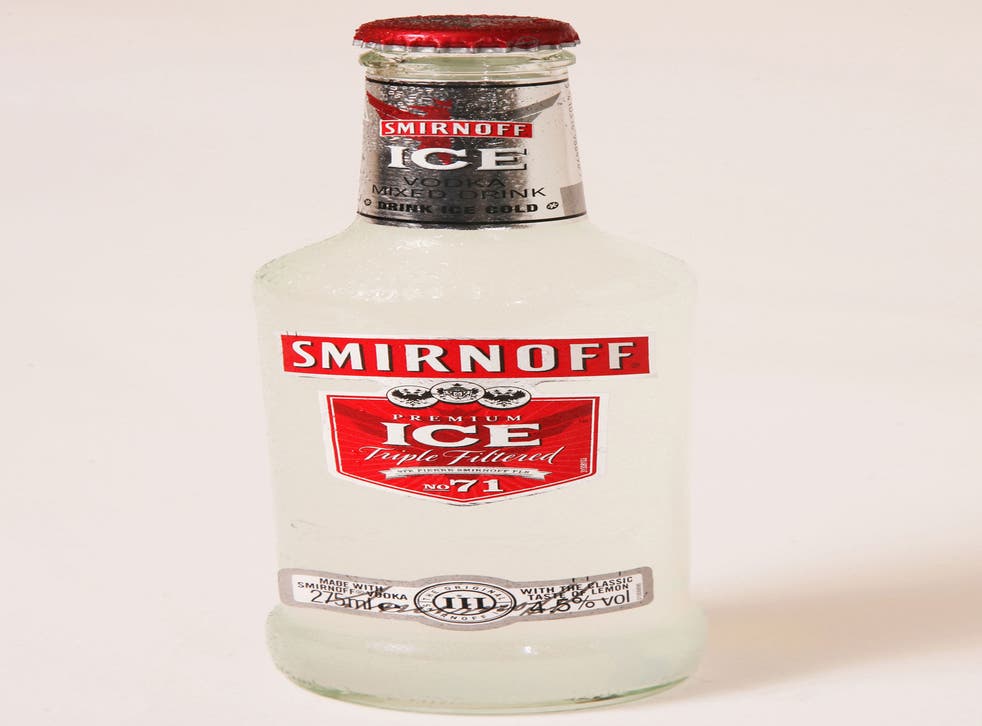 First the speeches. Then the Smirnoff Ice at high society wedding
It is more often associated with a teenager's first curious sips of alcohol or as a sugary lubricant at school discos up and down the country, so Smirnoff Ice's presence at a high society wedding at the weekend was a curious one.
At the nuptials of Verity Evetts and Christopher Buchanan, guests – who included Pippa Middleton, Ben Fogle and James Blunt – were handed the lemon-flavoured vodka drink after the service to toast the happy couple with. Pictures emerged of the bride and groom leaving the church each clutching a bottle of the stuff.
For a couple who count members of the royal family as friends, one might have expected magnums of Perrier-Jouët to be popping, not alcopops.
It is unclear if the reception saw guests indulge in a bit of "icing", a drinking game which involves elaborately hiding a bottle of Smirnoff Ice for your target to find before forcing them to down it. We like to think Pippa pulled it on her banker pal, Tom Kingston.
But perhaps we should be looking to the Urban Dictionary in an attempt to understand Smirnoff Ice's presence at the event. "Everyone makes fun of those who drink it," reads its entry. "But it sure does disappear fast when someone brings it to a party."
Join our new commenting forum
Join thought-provoking conversations, follow other Independent readers and see their replies