Five-a-day? I'll take mine with vermouth: The latest trend in cocktails infuses vegetables with alcohol
Susie Mesure raises a (green) glass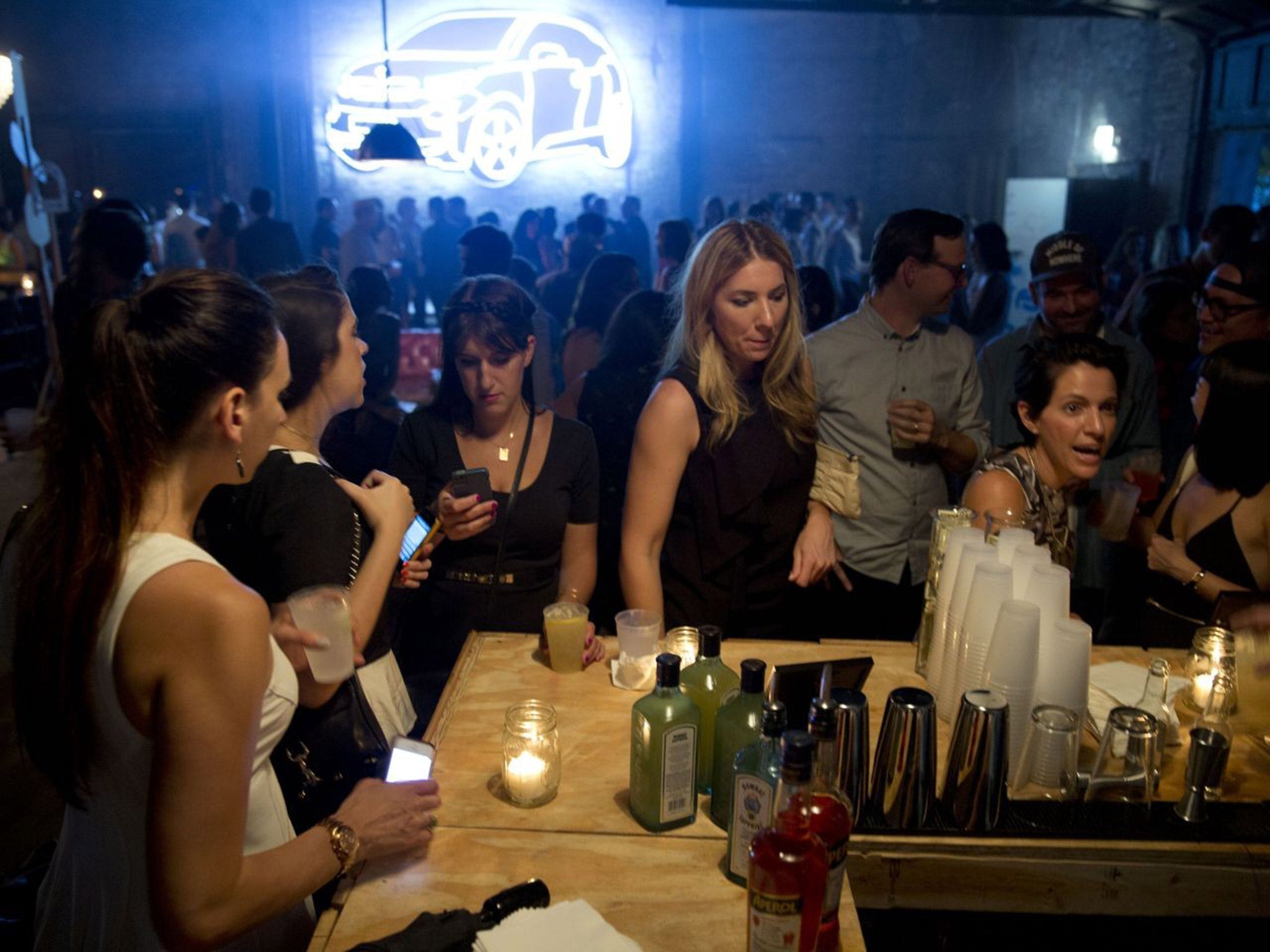 Bright green and vitamin-packed, they're the drink that ticks all the right boxes when it comes to the current fad for cold-pressed juices. But there's a twist to the newest staple on trendy bar menus: a slug of spirits means vegetable-laced cocktails are reinventing the notion of a daily shot.
The taste for "juicetails" has seen even mushrooms and avocados mixed in with spirits such as tequila and vodka at some of the country's most popular drinking dens. And top chefs, such as Jason Atherton, back the trend: his City Social restaurant serves a Pea-lini, made from salted pea cordial, spearmint, butterfly absinthe and prosecco. Lance Perkins, head of bars at Marriott's Edition Hotels, said vegetable-based cocktails appealed because: "People want to be good while being bad."
But infusing vermouth with pea shoots, or adding yellow pepper to tequila, is about more than a misguided notion that vitamins cancel out alcohol: the savoury fusions add a culinary element to mixology. "It's something that home chef experts appreciate," added Mr Perkins, whose Berners Tavern is an A-list favourite.
For Oskar Kinberg, who runs the bar under Ollie Dabbous's eponymous restaurant in central London, using vegetables helps to shake things up. "People get bored of doing the same things," he said, adding that vegetables and herbs, such as the dill and cucumber he mixes with gin, elderflower and lemon juice in his popular Dillusion, "give a freshness particularly suitable for summer". Half the cocktails ordered last Friday lunchtime were veg-based, he added.
Sarah Mitchell, bar manager at east London's Callooh Callay, uses pea and anise-infused vermouth and carrot juice in a Peter Rabbit cocktail. "I first came across veggie cocktails eight years ago but they're becoming more commonplace," she said.
George Garnier at Bermondsey Arts Club has on his menu Taproot, made from carrot gin, yuzu coulis and a red mustard seed-infused Creole shrub liqueur: "Vegetables hold a lot of sugars so it's very much about balancing this."
Alex Kratena, head bartender at the Artesian at London's Langham Hotel, which was voted the world's best bar last year, has turned to root vegetables for his latest menu. "Parsnips and honey are widely used in cooking, but in a drink they need acidity for balance, so we've blended them with champagne for the Time, Space & Honey – and vodka." He also rates mushrooms, "as they lend drinks... almost meaty notes, caressing the umami senses of the tongue". Hannah Lodge, from barchick.com, which reviews cocktails globally, said that although the UK caught the cold-pressed vegetable juice bug slightly later than Australia and the US, we were catching up fast."With punters avoiding artificial, sugary flavours, taste buds have evolved to prefer savoury flavours; the cocktail world would have been foolish not to follow suit."
But bartender Paul Tvaroh, at Lounge Bohemia in Shoreditch, London, plays it down: "I don't think you get customers saying 'I want a veg-based drink.' It's more about the round flavour."
Join our commenting forum
Join thought-provoking conversations, follow other Independent readers and see their replies