Food agency calls for ban on six artificial colours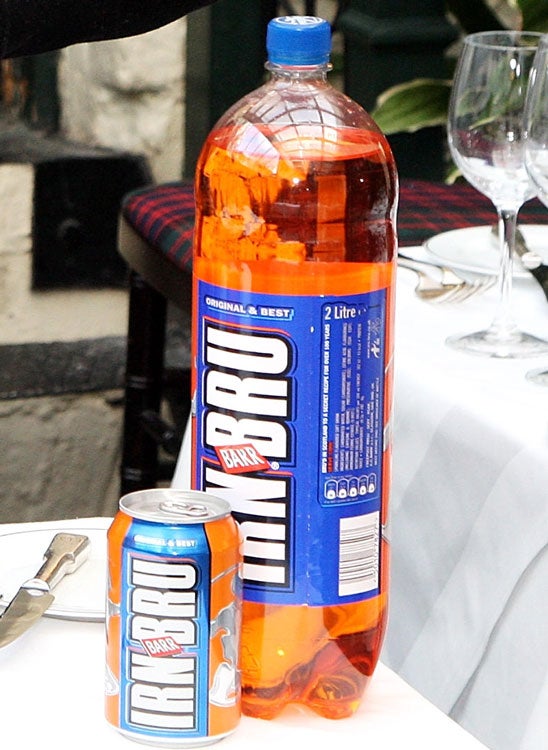 Food regulators moved to ban artificial additives from hundreds of products yesterday, three decades after parents began complaining that their children suffered mood swings after consuming brightly coloured sweets, cakes and drinks.
The Food Standards Agency recommended ministers call for manufacturers to remove six artificial colours by the end of 2009 and lobby for a European Union-wide ban. The FSA's advice to parents will be strengthened to warn them about the dangers of the E-numbers tartrazine (E102), quinoline yellow (E104), sunset yellow (E110), carmoisine (E122), ponceau 4R (E124) and allura red (E129).
These colours and the preservative sodium benzoate (E211) were linked to hyperactivity in a £750,000 study by Southampton University, which found they made primary school children become distracted and fail a computer attention test.
The researchers estimated that 30 per cent of cases of attention deficit hyperactivity disorder (ADHD) would be prevented if companies removed the colours used in the £13bn-a-year global additives industry.
The decision means the country's biggest confectioners and supermarkets, such as Cadbury and Haribo, will have to reformulate hundreds of products including ice cream, sweets, milkshakes and fizzy drinks.
Some products for which replacements have not yet been found – mushy peas, Turkish delight, and battenberg and angel cakes – may be taken off the shelves temporarily or permanently. The Southampton researchers had warned the seven additives were as harmful as lead in petrol, which was banned after it proved to lower children's IQ by five points. Their research, in The Lancet in September, was the evidence that artificial additives worsened the behaviour of normal children as well as those diagnosed with ADHD.
The European Food Standards Agency dismissed calls for action on the additives last month but at a meeting in London yesterday, the FSA's board decided to back the most stringent of five options recommended by officials.
Dame Deirdre Hutton, who chairs the Food Standards Agency, said: "It is the agency's duty to put consumers first. These additives give colour to foods but nothing else. It would therefore be sensible, in the light of the... study, to remove them."
The board decided to take no action on sodium benzoate because it was "a preservative" rather than a colour. E211, which is linked with other potential health problems, is found in many soft drinks including Diet Coke, Irn-Bru, Lucozade and Fanta, and its removal would pose a significant technological and financial challenge to drinks companies.
The FSA stressed that its decision "does not mean there is an immediate ban".
Campaigners welcomed the first decisive move in the UK against additives, whose effect on hyperactive children were first identified in 1975. Richard Watts, of the Children's Food Campaign, said: "This decision is good news for children and parents, who have known for many years that these additives affect children's behaviour." Anna Glayzer, an Action on Additives campaigner, said the FSA had put the consumer first. "We will be keeping a close eye on the industry to see what effect the voluntary ban has."
The Food and Drink Federation said the recommendation was "bizarre", as manufacturers were already removing the additives. "[Most] products don't contain these colours," a statement said.
The six colourings facing a ban
Tartrazine (E102)
Description: Synthetic yellow dye found in sweets, biscuits, mushy peas
Products: Disney Winnie the Pooh Cake Kit, Lidl orange jelly, Bacardi Breezer tropical lime, Asda mushy peas
Health effects: causes hyperactivity, linked to allergic reactions and migraine.
Quinoline Yellow (E104)
Description: Synthetic dye in sweets, pickles, smoked fish
Products: Aero orange, Galaxy Minstrels, M&Ms, Bassett's Sherbet Lemons
Health effects: Causes hyperactivity and is linked to rashes. Banned in US.
Sunset Yellow (E110)
Description: synthetic yellowdye found in sweets, ice cream, fizzy drinks
Products: Cadbury Creme Egg, Haribo Jelly Beans, Irn-Bru
Health effects: causes hyperactivity and linked to stomach upsets and swelling of skin.
Carmoisine (E122)
Description: Synthetic red dye found in ready meals, sweets
Products: Love Hearts, Galaxy Minstrels, Cadbury Mini Eggs, various lollipops
Health effects: causes hyperactivity and is alleged to cause water retention in those allergic to aspirin. Banned in US.
Ponceau 4R (E124)
Description: synthetic red dye found in sweets, biscuits, drinks
Products: Bassett's Pear Drops, Halls Blackcurrant Soothers, Supercook Alphabet Icing
Health effects: causes hyperactivity and is believed to cause problems for asthmatics. Banned in US.
Allura red (E129)
Description: synthetic red dye found in sweets, soft drinks, Turkish delight
Products: Fry's Turkish Delight, Cadbury Mini Eggs, Maynards Wine Gums
Health effects: causes hyperactivity and may bring on allergic reactions.
Join our commenting forum
Join thought-provoking conversations, follow other Independent readers and see their replies