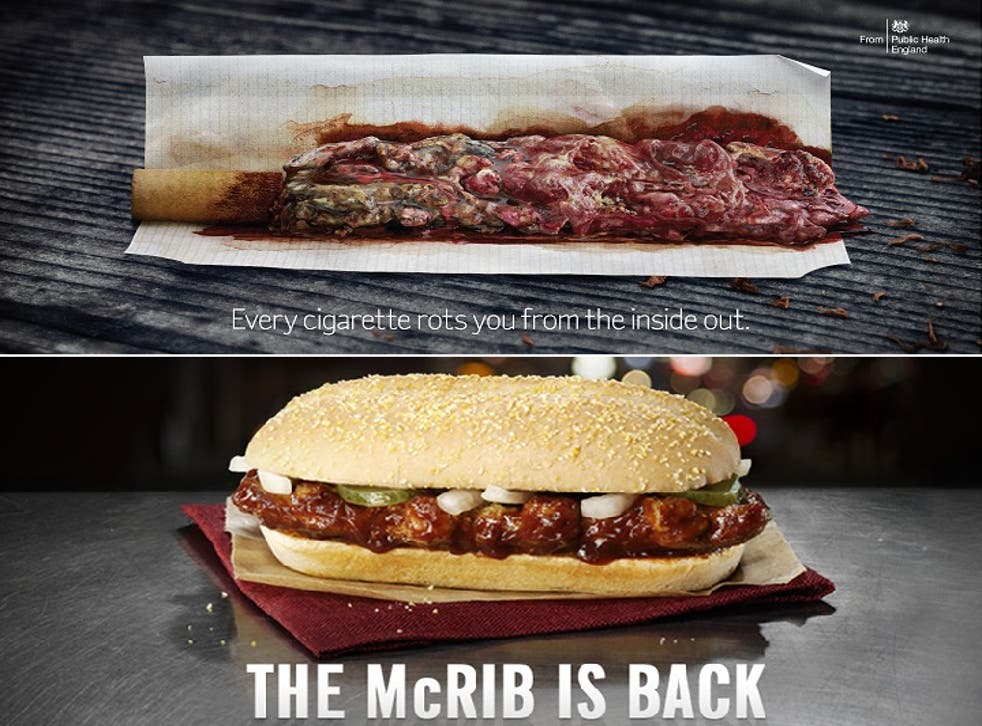 McRib and anti-smoking billboards in case of unfortunate juxtaposition
The McTumor McRib burger returned to restaurants last year
Food comparisons don't come much worse than 'rotting, cancerous flesh', but that's exactly the one being made about McDonald's McRib after it was advertised next to the NHS's latest anti-smoking campaign on billboards around the country.
As if the difference between advertised burger and the burger that you actually unwrap weren't grievous enough, you can now be put off McD's before you've even stepped into a restaurant.
"Spotted a #McDonalds McRib advert next to a picture of a smoker's diseased insides that looks unfortunately similar!" Jon Opstad wrote on Twitter alongside a picture of them.
".@McDonalds reveals its inspiration for the #McRib in this awkward pairing of adverts" added John Shevlin.
McDonald's meals around the world

Show all 14
The clash undoubtedly damns the McRib, but probably makes the Smokefree campaign stronger – Lord knows I don't want my insides to turn into cheap rib meat smothered in BBQ sauce.
Join our new commenting forum
Join thought-provoking conversations, follow other Independent readers and see their replies