New food scandal over peanuts is 'more serious' than the horsemeat crisis
Exclusive: Peanut and almond are 'being used' as substitute for cumin seeds following terrible harvest in India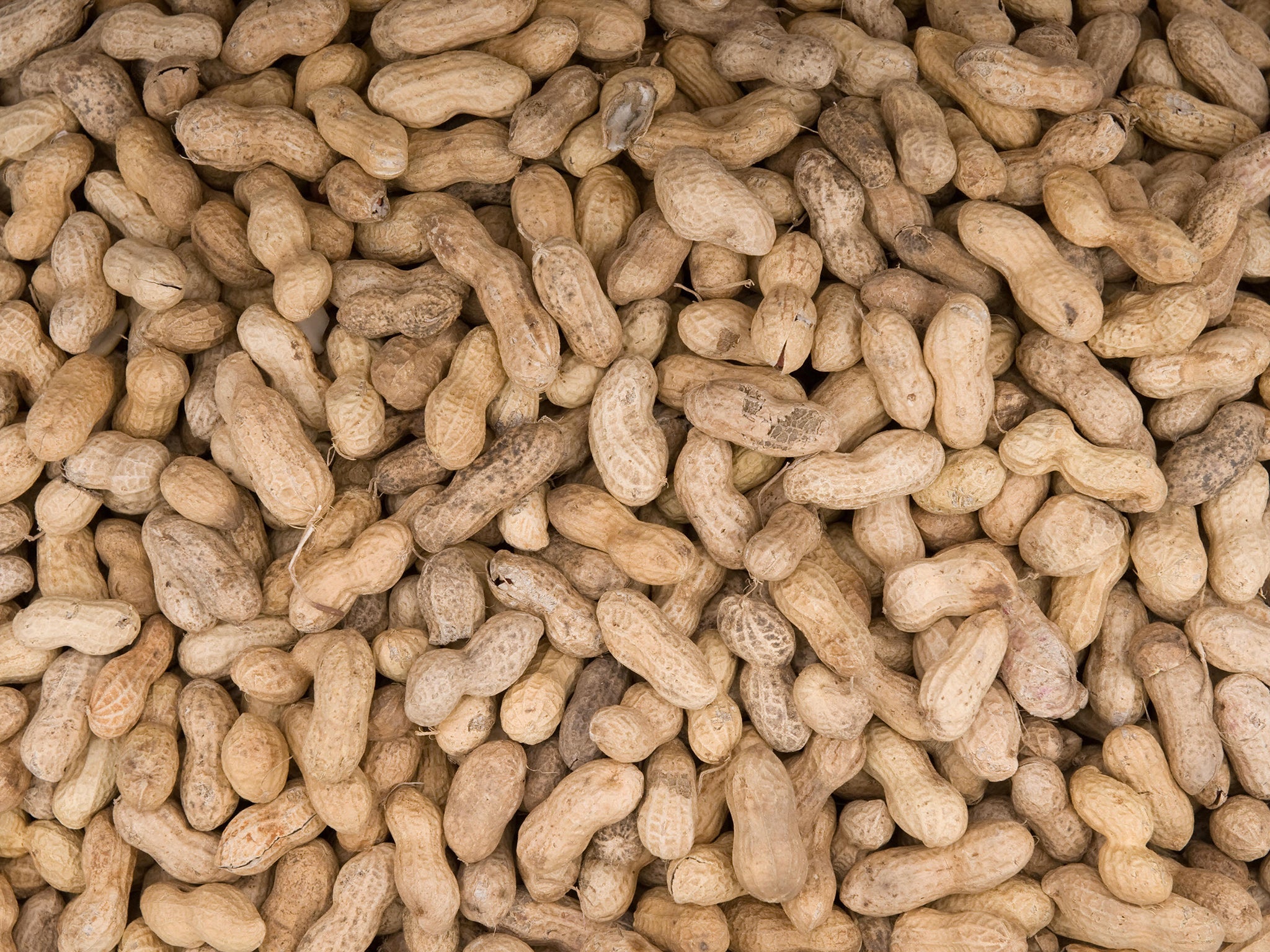 Britain's food supply network is facing a scandal even more serious than the horsemeat crisis, a leading expert has warned, after the Government's new food crime unit launched an investigation into the undeclared use of nuts that are potentially life-threatening to allergy sufferers.
Professor Chris Elliott, who led the Government's inquiry into the horsemeat scandal, has put the UK's half a million nut and legume allergy sufferers on high alert. He fears that cheap peanuts and almonds are secretly being used in dishes claiming to contain more expensive cumin seeds to save money.
Cumin is one of Britain's most popular ingredients, being widely used to enhance flavour in soups, stews and processed meals, as well as in curry and chilli powder.
Substituting it with peanuts or almonds can inflict a range of suffering, from mild symptoms such as sneezing and facial swelling to abdominal pain and cardiac arrest. Both can prove fatal.
Professor Elliott's concerns – shared by the UK and US governments and food companies – follow a disastrous cumin harvest in the major growing region of Gujarat, India, after soaring temperatures halved the crop from last year and sent prices spiralling upwards.
The Food Standards Agency launched a far-ranging inquiry after two cases came to light in the past fortnight in which products claiming to contain cumin included almonds that were not declared on the packaging. One of them involved Morrisons' 500g Fajita Meal Kit, which was recalled from the supermarket shelves on Thursday because samples were found to contained undeclared almond protein in the "seasoning mix".
It is too early to say whether the inclusion of nuts was accidental or fraudulent. However, Prof Elliott said he is highly suspicious that nuts are being substituted for cumin in the UK, the US and potentially worldwide. The FSA said it is taking the threat seriously.
"This is the first real test of the integrity of the UK food supply system since the horsemeat crisis and it's actually much, much more serious," Prof Elliott told The Independent.
"It's much more serious because in the whole horsemeat scandal nobody got ill and nobody died because of it. But if you happen to be allergic to almonds or peanuts there is the potential of getting ill or even dying because of it. So the challenge is there," he said.
"Whenever there's a crop failure you always have to look to see what is the potential fraud that is behind that. This time the crop failure is cumin and it does seem to be that there has been fraud going on," Prof Elliott said.
The potential food scandal is the first big issue the FSA's new food crime unit has had to deal with since it was set up at the start of the year at the request of Prof Elliott, who made it the key recommendation following his investigation of the UK food chain in the wake of the horsemeat saga.
As well as the Morrisons' Fajita Meal Kit withdrawal – which was identified by the supermarket – the FSA found almond protein in batches of ground cumin at The Bart Ingredients Company, a spice specialist based in Bristol.
"We are still doing our food chain investigation. It is too early to say whether the substitution was deliberate or accidental, whether the two cases in the UK are linked and whether there are any links to cases in the US. These are all things we're looking into, for peanut and almond protein," an FSA spokesman said.
The agency said there is no evidence as yet that the practice is intentional or widespread, but added: "Obviously it's a concern in terms of the potential health risks involved – that's why we're taking it seriously."
A spokesperson for Allergy UK was keen not to cause panic but warned: "It is a worry. Any cross contamination is a major concern to somebody with a food allergy. We are confident the FSA will be thoroughly looking into the issue".
Prof Elliott praised the FSA for its rapid response to the potential crisis. Nonetheless, he said the substitution of nuts for cumin could wreak havoc on the UK food chain. "Cumin is incredibly widely used. There are a huge number of food products – quite often involving a combination with chilli. And is found in a lot of processed foods as a flavour enhancer," he said.
Any substitution is likely to involve peanut and almond shells rather than the cores, as they effectively cost nothing and can be made to look like cumin. Although the shells are not a danger to allergy sufferers per se they often come with pieces of nut attached.
The problem is more advanced in the US, where dozens of products have been pulled off the shelves in recent weeks in the most widespread series of allergy-related recalls for at least a decade – although it is yet to be proved whether any of it was fraudulent.
"Whenever notifications from the US appear it is a warning to the rest of the world that there is a problem," said Prof Elliott.
The top 12 most popular spices
Show all 12
Decimated crops: Cumin in short supply
Although seeds from cumin flowering plants are best known in the UK as ingredients in curries and chilli powder, they are thrown into everything from soups and stews to processed meals, as well as alcohol and desserts.
Cumin also acts as a fragrance in creams, lotions and perfumes and is regarded by some as a good remedy for indigestion, colds and anaemia.
The vast majority of cumin plants are produced in India – with three-quarters of the world's supply coming from the state of Gujurat. But the crop there has been decimated by high temperatures which are expected to reduce the yield by 50 per cent at harvest in March. Prices are soaring in anticipation, from around 1,800 rupees (£18.80) per 20kg sack in December to about 2,800 rupees now – and they are expected to keep rising.
If you find yourself short of cumin, chefs recommend ground coriander, caraway seeds and chilli powder as a substitute – although this is unlikely to save much money.
Join our commenting forum
Join thought-provoking conversations, follow other Independent readers and see their replies