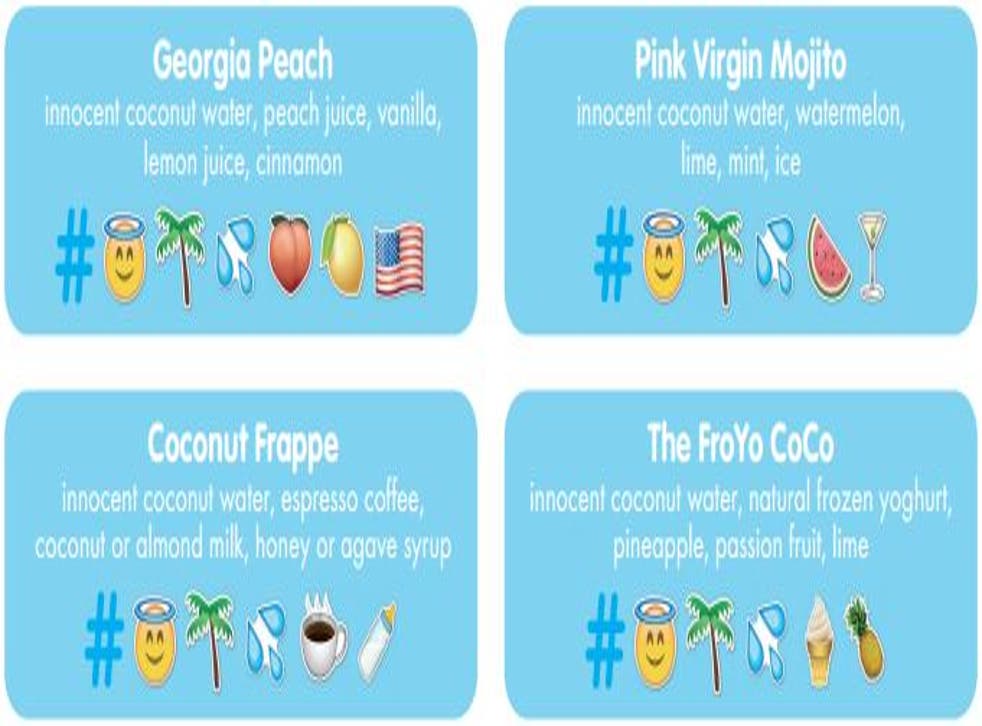 Ordering cocktails via emoji is a thing you can do now
Emoji, the increasingly universal language
Can't bring yourself to say one of those really long and embarrassing cocktail names like Father Rusty's Gin Nipple Extravaganza at the bar? Then innocent's new Coconut Watering Hole pop-up might be for you.
Open at Boxpark in Shoreditch on 11 August, there will be a range of coconut-based mocktails available, which can be ordered through Instagram using a corresponding sequence of emoji.
For instance, tag a photo 'hashtag *halo emoji* *palm tree emoji* *water emoji* *watermelon emoji* *martini emoji* and a Pink Virgin Mojito will promptly arrive at your table.
It's 2015, you can fire a rocket at a rocket if you want to!
Entrance is free to the one day-only watering hole, which will also feature a coconut shy, coconut-themed beauty treatment and steel band.
BOXPARK, Shoreditch High Street, E1 6GY. 11TH August. 8AM – 7:30PM
Join our new commenting forum
Join thought-provoking conversations, follow other Independent readers and see their replies