The 'good food' stamp barely worth the label it's printed on

Show all 2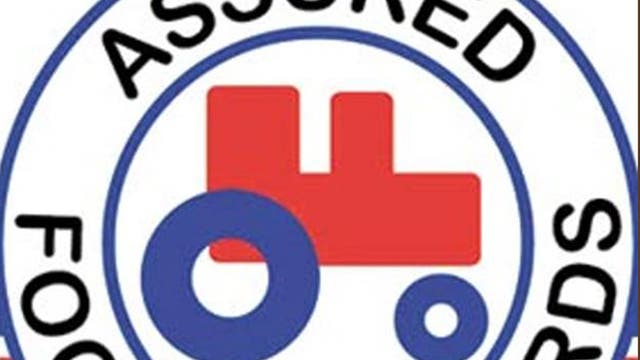 The 'good food' stamp barely worth the label it's printed on
Red Tractor logo no guarantee of animal standards, report claims
Martin Hickman
Tuesday 01 May 2012 14:55 Comments
Britain's largest food label, the Red Tractor, lays down the lowest animal welfare standards of any quality mark, and shoppers should look for kinder schemes, according to new research.
A 60-page report into assurance schemes in the UK found that Red Tractor, officially known as "Assured Food Standards", did little more than meet legal requirements – and allowed practices such as the docking of pigs' tails without anaesthetic. Instead, the two charities behind the report, Compassion in World Farming and OneKind, advised consumers to buy meat carrying the RSPCA or Soil Association logos.
The report, Farm Assurance Scheme and Animal Welfare, carried out an in-depth assessment of Red Tractor, British Lion Mark, RSPCA Freedom Food and Soil Association schemes, as well as Quality Meat Scotland and the Scottish Organic Producers Association.
Launched in 2000 and carried on £12bn worth of food annually, the Assured Food Standards logo guarantees basic British standards, which are higher than imports from some countries with lower welfare legislation.
But it scored "poorly" in the study because it allowed (among other things) mutilations of pigs, tethering of sheep and cattle, zero-grazing of dairy cows, and genetically modified or cloned animals and their offspring. It also generally provided less space and comfort than rival marks.
The report concluded: "The standards offer few welfare benefits compared with standard industry practice and generally only ensure compliance with minimum legislative standards – the interpretation of which is considered inadequate in some cases."
Soil Association meat had the highest standards for all eight livestock categories – pigs, dairy cattle, beef cattle, sheep, broiler chickens, turkeys, laying hens and farmed salmon – with RSPCA Freedom Food in second place.
Philip Lymbery, chief executive of Compassion in World Farming, said: "When shopping for meat, milk and eggs from animals kept to higher welfare standards, it's best to look for free range, organic or Freedom Food."
Assured Food Standards said the report largely ignored that some meat was not approved by any scheme and that its Red Tractor also guaranteed food safety, environmental protection and traceability.
Its chief executive, David Clarke, said: "We believe this a very poor report. It is biased and inaccurate and several statements are just plain wrong. Crucially, they have no regard for the cost of production and what consumers can afford."
An RSPCA statement said: "We are astounded to see Freedom Food described as 'factory farming'. While there is no agreed definition of this term it is generally used to as a pejorative term to describe intensive farming practices which cause welfare problems and stop animals carrying out their natural behaviour.
"The RSPCA farm animal welfare standards are specifically focused on avoiding these situations. Our standards strictly prohibit intensive farming. We firmly believe that if you want to help farm animals, Freedom Food is the best scheme in Britain to support.
"Freedom Food has been recognised by the EU funded 'Welfare Quality Project' as the only assurance scheme dedicated to farm animal welfare in Europe. It was also recognised by the Farm Animal Welfare Council (FAWC) as a 'higher level' scheme."
Food labels: Which can you trust?
Red Tractor
Guarantees food is British and legal, but little else. Allows tail-docking and teeth-grinding of pigs, zero-grazing of dairy cows, long journeys to slaughter, and cramming of chickens into sheds – allowing them little room to express natural behaviour. Independent's rating: 2/10
Lion Mark
Means that eggs are produced to minimum legal requirements. Free-range hens can range outdoors, but standard eggs are from hens kept indoors in cages, with little room to forage, dust-bathe or perch. Our rating: 2/10 (for standard eggs)
RSPCA Freedom Food
Higher standard of factory-farming, with ban on zero-grazing, more enrichment and limit of six hours for live transport of most species, but still far from perfect. Kinder than Red Tractor and cheaper than organic. Our rating: 5/10
Soil Association
Gold standard for animal welfare – with bans on breeds which place unfair burdens on animals, more space, and close monitoring of stunning and slaughter process. Much less cruel than Red Tractor meat, but also much more expensive. Our rating: 9/10
Register for free to continue reading
Registration is a free and easy way to support our truly independent journalism
By registering, you will also enjoy limited access to Premium articles, exclusive newsletters, commenting, and virtual events with our leading journalists
Already have an account? sign in
Join our new commenting forum
Join thought-provoking conversations, follow other Independent readers and see their replies