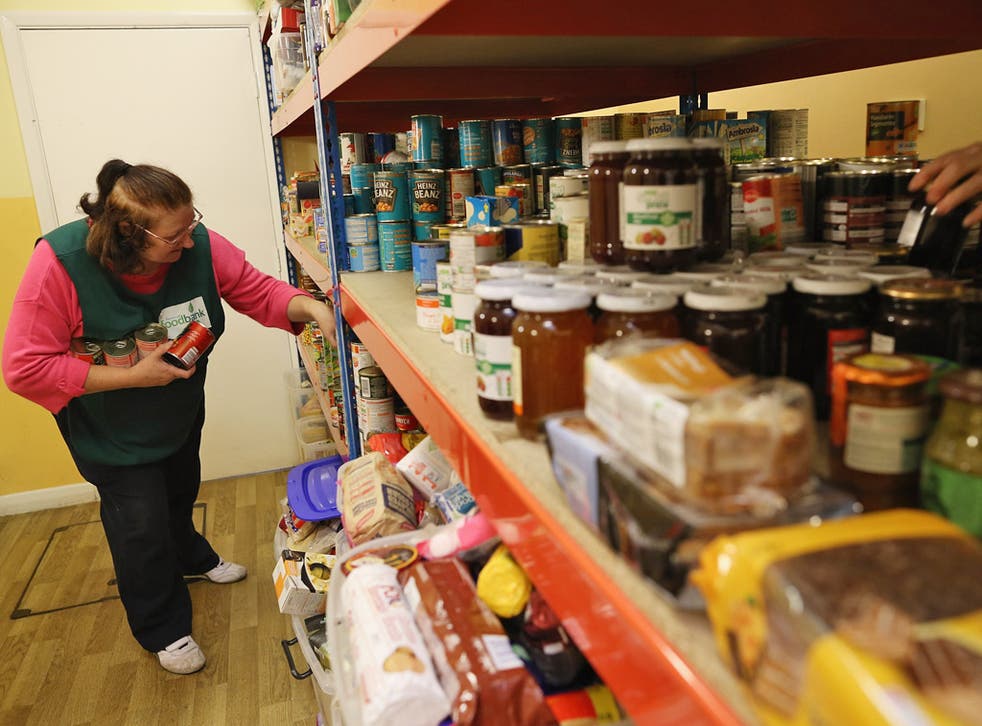 UK 'has some of the highest and most volatile food prices', claims Oxfam
Britons face some of the highest and most volatile food prices in Western Europe, according to research published today.
The UK was one of the worst performers in a global food index compiled by Oxfam, coming 13th overall, despite being the world's sixth richest country. The Government's austerity measures are exacerbating the situation and leading to the public's increasing reliance on food banks, the charity said.
Countries were marked according to four criteria and then given an overall ranking. The categories were: levels of undernourishment; affordability and volatility of food prices; quality of food and water and the health outcomes of people's diet.
Overall The Netherlands, followed by France and Switzerland in joint second were the best places for people to eat in the index. Chad came last, just behind Angola and Ethiopia, which came joint second to last.
Oxfam's chief executive, Mark Goldring, said: "The UK's failure to make the top table is a shocking indictment for the world's sixth richest country. With a record number of people turning to food banks, the government must carry out an urgent inquiry into how welfare changes and cuts are exacerbating food poverty and deepening inequality."
The UK was among the worst performers in Western Europe on whether citizens can afford to eat. With more than half a million people using food banks, Britain shares 20th position with Cyprus, with only Austrians and Icelanders faring worse.
Elizabeth Dowler, professor of food and social policy at the University of Warwick, said she was not surprised by Britain's low score. "I do know that some of the austerity measures have been much harsher in the UK than in, say, France or Germany," she said. "Our energy prices are higher too in relation to income [than other countries in Europe]. If you cook food you need energy to cook so they're connected."
Professor Dowler, who also sits on the Food Ethics Council and worked on a report into the scale of emergency food aid in Britain that has yet to be published by the Department for Environment and Rural Affairs, said the Government urgently needed to examine these issues. "The simple answer [to the UK's food problem] is we need some serious attention from Government at a national and local level on these issues."
Oxfam wants Government action to address growing inequality in Britain, and its underlying problems, such as the impact of welfare reforms, unemployment, low wages and rising food and fuel prices.
A spokeswoman for the Department for Environment, Food and Rural Affairs said: "The Government is working to reduce price increases by opening up global markets and promoting competition in our food and farming industry. Already, UK food prices are lower than those in several other European countries including Germany, France and Ireland."
A spokesman for the Department for Work and Pensions said: "Welfare reforms are fixing the broken welfare system and will improve the lives of some of the poorest families in our communities.
"We are ensuring people are better off in work than on benefits and have already seen the number of people in work reach record levels, while Government action to help hard-working people has frozen council tax for five years and seen the typical taxpayer save over £700 by increasing the amount they can earn before paying income tax."
Join our new commenting forum
Join thought-provoking conversations, follow other Independent readers and see their replies