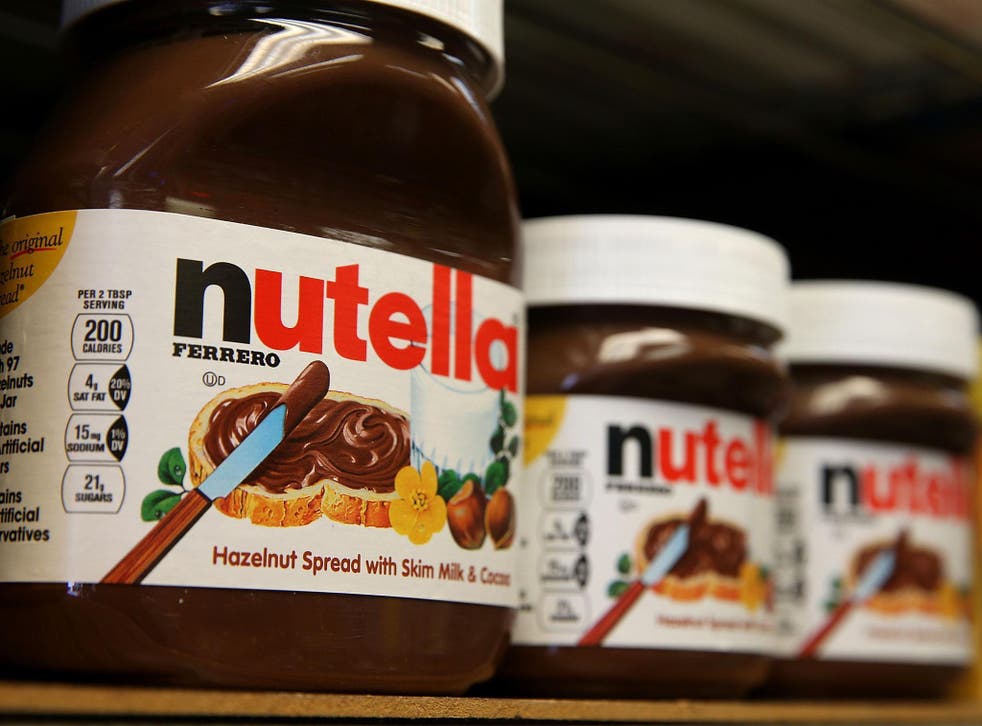 'We should stop eating Nutella' because of global warming, says French ecology minister Ségolène Royal
Her comments angered Italian politicians, as Nutella is one of the nation's biggest exports
Kashmira Gander
Thursday 18 June 2015 06:42 Comments
The French ecology minister has made a suggestion which is likely unthinkable for many chocolate lovers – stop eating Nutella to save the planet.
Ségolène Royal urged people to push aside the hazelnut chocolate spread because palm oil – one of its key components – leads to deforestation.
In an interview with French television station Canal+ she said, according to a translation by Business Insider: "We have to replant a lot of trees because there is massive deforestation that also leads to global warming.
"We should stop eating Nutella, for example, because it's made with palm oil. Oil palms have replaced trees, and therefore caused considerable damage to the environment," she said, suggesting that the product should be made with "other ingredients".
Read more: Parents banned from naming their child Nutella or Fraise
If the French public listens to Royal's plea part its makers will suffer, as 26 per cent of the world's Nutella is eaten there, according to Business Insider.
The Italian environment minister has responded to Royal's comments by telling her to "leave Italian products alone", as the Ferrero spread is one of the nation's most successful exports, The Guardian reported.
Luca Galletti hit back: "Ségolène Royal is worrying. Leave Italian products alone. For dinner tonight … it's bread with Nutella."
Senior Italian politician Michele Anzaldi demanded an apology over Twitter, and accused France of committing a "serious and ugly" slight against "Italian excellence".
Ferrero also waded into the debate, and said in a statement that it was committed to responsibly sourcing the palm oil it uses.
Royal responded to criticism by tweeting her "one thousands apologies" and said she would highlight steps the brand had made to use sustainable palm oil.
The majority of the world's palm oil, which is made from the palm fruit, is produced in Indonesia and Malaysia, where forests are destroyed to make way for plantations.
Earlier this year, Ferrero, which lends its name to Ferrero Rocher chocolates, hit its target of using 100 per cent sustainable palm oil in order to fall into line with the Roundtable on Sustainable Palm Oil.
The intuitive requires companies to use oil which can be traced back from certified sustainable plantations.
Register for free to continue reading
Registration is a free and easy way to support our truly independent journalism
By registering, you will also enjoy limited access to Premium articles, exclusive newsletters, commenting, and virtual events with our leading journalists
Already have an account? sign in
Join our new commenting forum
Join thought-provoking conversations, follow other Independent readers and see their replies