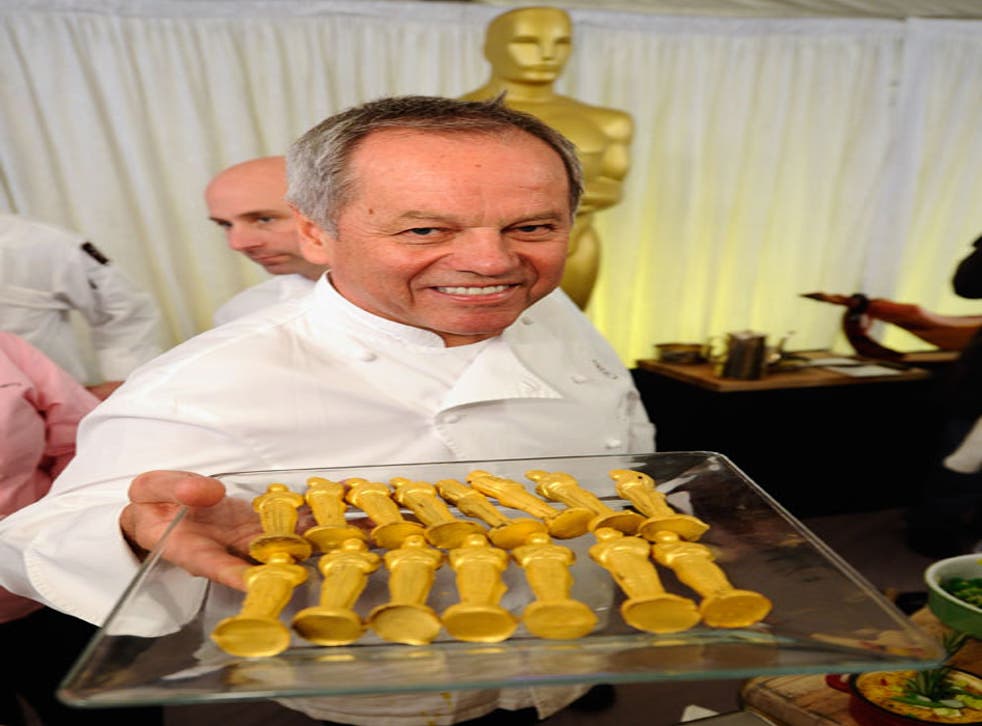 Wolfgang Puck picks London for his first venture in Europe
The US celebrity chef is scarcely known in Britain – and that's good, he says
He is one of the world's most famous chefs, with an empire of more than 100 restaurants as well as regularly catering for Hollywood's finest. But unlike British rivals such as Gordon Ramsay, Jamie Oliver or Marco Pierre White, Wolfgang Puck could easily pass down any UK street unnoticed.
That may be about to change after he opens his first British venture on Thursday. The official chef for the post-Oscars banquet, Puck is a household name in the US thanks to regular TV appearances, a food line, cookbooks, homeware products and a newspaper column that reaches more than 5.3 million people a week. This summer, he can even be heard voicing the chef in the film The Smurfs.
However, Cut, at 45 Park Lane, is his first restaurant in Europe. Puck, who expects to attract British fans of his American outlets including Michael Caine and Elton John to the new eatery, said he was concentrating on the restaurant. "It is a good thing if you are not well known because you have the chance to get known," he said. "I like a little bit of TV but I don't want to be known as a television chef. I want to be known as a restaurant chef. Ours is, in a way, traditional cooking – the way we used to cook in California before there was gas and electricity so we use a lot of oak. It is something new and people seem to be excited."
Elizabeth Carter, consultant editor of The Good Food Guide 2012, said Puck was the latest in a line of international chefs to open in London and that it would be interesting to see whether his American household success translated across the Atlantic.
"I think Gordon Ramsay and Jamie Oliver are successful because they are home grown but they have translated [to the US]," she said. "It's a good question: can somebody like Wolfgang Puck do the same thing [here]? It will be interesting to see if this is just the start of a big game plan."
Housed within Dorchester Collection's new Mayfair hotel, Puck's 74-seat steakhouse places an emphasis on grilled food. It follows other recent high-profile hotel restaurant openings in the capital, including Dinner by Heston Blumenthal at the Mandarin Oriental Hyde Park and the Gilbert Scott, run by Marcus Wareing, at the St Pancras Renaissance Hotel. The venture is Puck's 20th restaurant and fourth Cut.
Join our new commenting forum
Join thought-provoking conversations, follow other Independent readers and see their replies