The Independent's journalism is supported by our readers. When you purchase through links on our site, we may earn commission.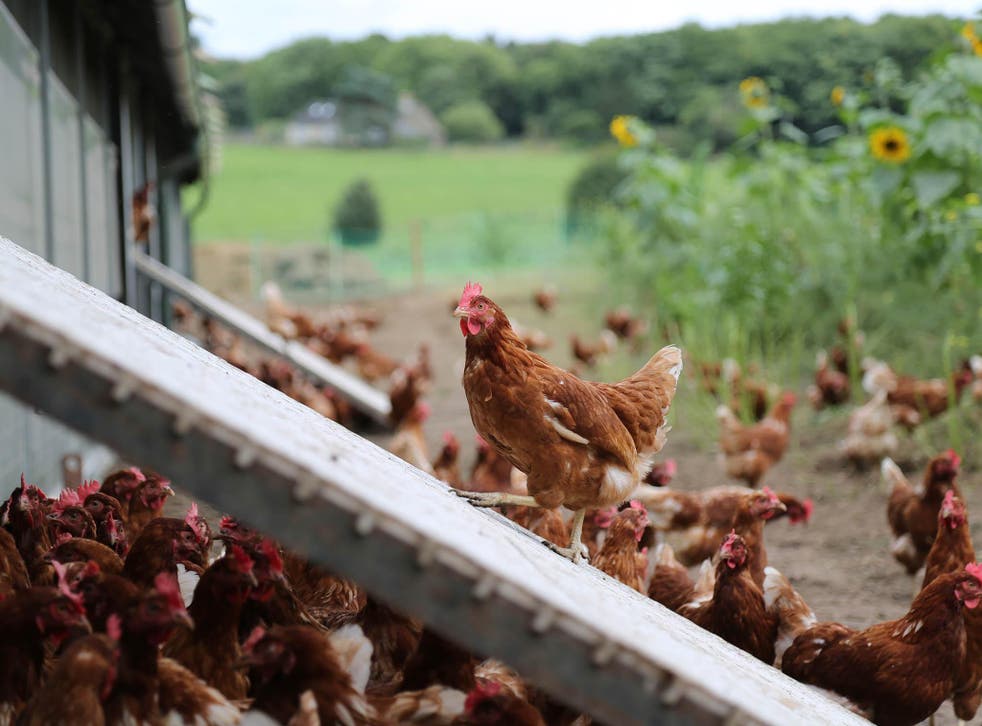 Organic September: Is the certification all it's cracked up to be for the producers?
As Organic September starts, Julia Platt Leonard asks why some food producers choose not to mark themselves organic, even when they meet the criteria 
Julia Platt Leonard
Thursday 31 August 2017 17:26 Comments
In the remote Fujian mountains near the village of Fuding in China, Mr Chi grows silver-tip white tea the way it has been for centuries in this part of the world. Everything is done by hand and he doesn't use any chemicals – he doesn't even have electricity on his farm.
In Kurseong, West Bengal, India, you'll find the Makaibari Tea Estate where Rajah Banerjee grows tea according to the principles of biodynamics. So committed is he to protecting these steep slopes that lie at the foothills of the Himalayan mountains, that he keeps two-thirds of his estate as virgin forest.
Both produce teas that are outstanding in every sense. Both work tirelessly to care for the land they farm. But there is one big difference: Makaibari is certified organic, while Mr Chi's tea is not.
​Henrietta Lovell sources both teas for her business, Rare Tea Company but decided not to include the organic label on any of her teas. "Many of the tea gardens we work with are certified organic, but we leave this off our packaging because all our partner gardens work sustainably without pesticides or herbicides," she says. Lovell adds that many of the non-organic farms go far beyond what is required for organic certification. "We wouldn't want our customers to think that non-certified teas were inferior."
So why would a tea-grower – or any food producer – not be certified organic if they meet the criteria? For some it comes down to cost. "With the smaller gardens I work with, the burden of certification is often too much," she says. "Farmers don't always have the technical skills or the time to complete mountains of paperwork and navigate tangles of red tape."
David Balmer, buying, development and technical director at Abel & Cole – one of companies pioneering of organic fruit and veg box schemes – acknowledges that for smaller producers, certification can be challenging but feels the benefits to the environment and our own health make organics the clear way to grow and eat. The company went 100 per cent organic in 2014 with the exception of wild fish and foraged food and has gone beyond veg boxes to become an online organic food store selling everything from meat to store cupboard staples.
Food and drink news

Show all 35
Balmer hails from a rural farming community in Northern Ireland and worked at Marks & Spencer and Daylesford Organics before joining Abel & Cole. "Really when the light came on inside me was when I went to work for Daylesford in particular – and the inspiration of Lady Bamford who has been a passionate advocate of organics for 35 years plus," he says. "Fundamentally organic is the highest standard of farming that you can get in the country and we want to be committed full square behind that."
There is no doubt that organics are enjoying a surge in popularity. The 2017 Organic Market Report produced by the Soil Association highlights a 7.1 per cent rise in sales in the UK for a market that is now worth £2.1bn. And while non-organic sales have declined, organics are going strong. While all this is a cause for celebration among organics supporters, it's important to note that organics still make up only about 1.5 per cent of the total UK food and drink market.
Wilfred Emmanuel-Jones sells both organic and non-organic foods under his Black Farmer label. "When people are buying food there's a few simple tick-boxes as far as I'm concerned. Does it taste good? Yes. Is it British? For the Britishness is very, very important. Yes, it is. And then, animal welfare: how are these animals kept? Are they looked after? Is it the sort of thing I would agree with?" For him that translates into some organic products like his whole chickens but non-organic pork that is antibiotic free.
"I think that given the choice, consumers would prefer quality over cheapness. But I think that you can't blame them if there's a price pinch," he says. If cost is an issue for farmers thinking about organic certification, then it's also an issue for consumers filling their shopping cart. But it's one that Renee Elliott, founder of organic grocery store Planet Organic, thinks is missing the point.
"It's interesting how critics get emotional about organic being expensive when there is a price range in every category of goods – chocolates, phones, shoes – which doesn't get the same response," she says. Planet Organic opened in 1995 as a one-stop shop selling organic fruit and vegetables, staples, as well as meat and sustainable fish.
Emmanuel-Jones and Elliott both agree that educating people about the benefits of organics and the negatives of intensive farming is key. "Organic is how the world used to farm by creating healthy soil, healthy plants, healthy animals and healthy people. It makes so much sense," says Elliott.
Abel & Cole's David Balmer tells a story of a farmer who took him to see his fields. One was organic and the other was in the process of being converted from conventional to organic. "The contrast was just mind blowing." In the organic field "the soil looked rich and there was loads of insects and bugs and worms and the conventional land just…it looked like it was on its last legs."
Register for free to continue reading
Registration is a free and easy way to support our truly independent journalism
By registering, you will also enjoy limited access to Premium articles, exclusive newsletters, commenting, and virtual events with our leading journalists
Already have an account? sign in
Join our new commenting forum
Join thought-provoking conversations, follow other Independent readers and see their replies