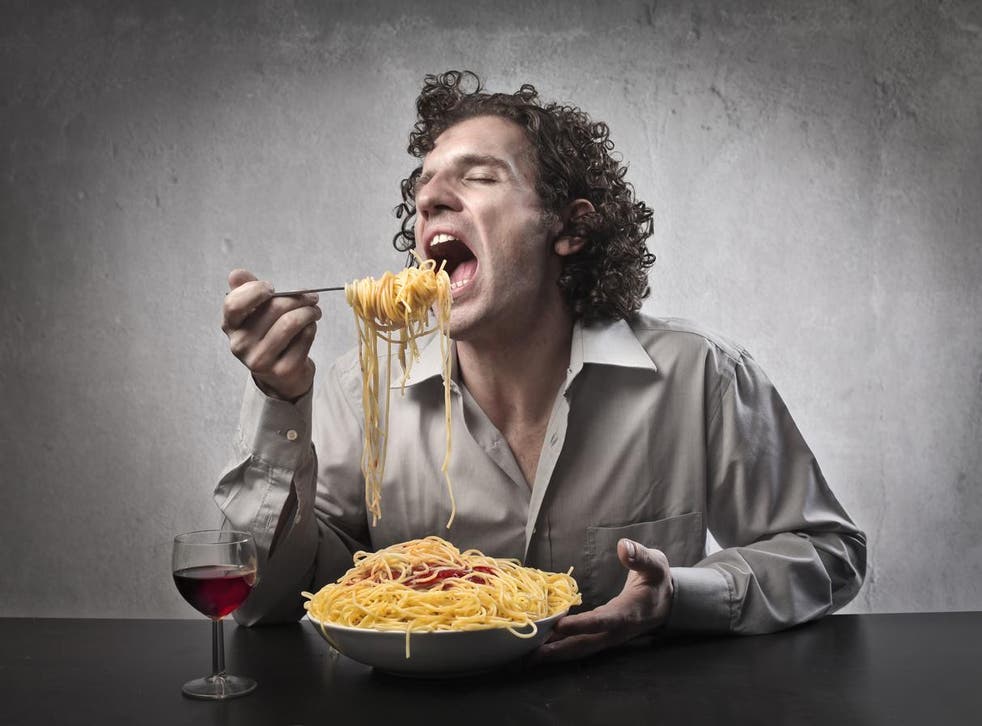 Pasta lovers are healthier and eat less fat, study says
Quick, pass the penne
Sarah Young
Wednesday 08 February 2017 19:22 Comments
Italian actress Sophia Loren once said of her svelte figure, "Everything you see I owe to spaghetti," and if it's good enough for her, it's good enough for us.
Luckily, pasta lovers also have science on their side now too.
According to a new study presented at The Obesity Society's annual meeting in November, those who indulge in everyone's favourite Italian staple tend to have healthier diets than those who don't eat it at all.
But, there's more.
Researchers from Nutritional Strategies, Inc. compared data collected from U.S. adults between 2001 and 2012 as part of the National Health and Nutrition Examination Survey (NHANES) and found that pasta eaters also tend to eat less saturated fat and added sugar.
The 10 best pasta sauces

Show all 10
Also, in comparison to their carb-shunning counterparts, those who eat pasta have a better intake of essential vitamins and minerals like folate and dietary fibre.
"Pasta can be an effective building block for good nutrition, as it serves as a perfect delivery system for fruits, vegetables, lean meats, fish and legumes," says registered dietitian Diane Welland, Nutrition Communications Manager for the National Pasta Association.
"This analysis underscores the nutritional importance of grains, such as pasta, as consistent with a healthy diet."
While this is good news for pasta lovers, it's important to note that the study was organised by the National Pasta Associated who almost certainly have a vested interest in proving the foods health benefits.
Nonetheless, this isn't the first time pasta's been linked to a healthier lifestyle. Back in July 2016, an additional study found that people who ate pasta were more likely to have lower BMIs, smaller waist circumferences, and waist-to-hip ratios than people who didn't eat it.
Register for free to continue reading
Registration is a free and easy way to support our truly independent journalism
By registering, you will also enjoy limited access to Premium articles, exclusive newsletters, commenting, and virtual events with our leading journalists
Already have an account? sign in
Join our new commenting forum
Join thought-provoking conversations, follow other Independent readers and see their replies