National Pizza Day 2018: Top tips for making the perfect homemade pizza
Delizioso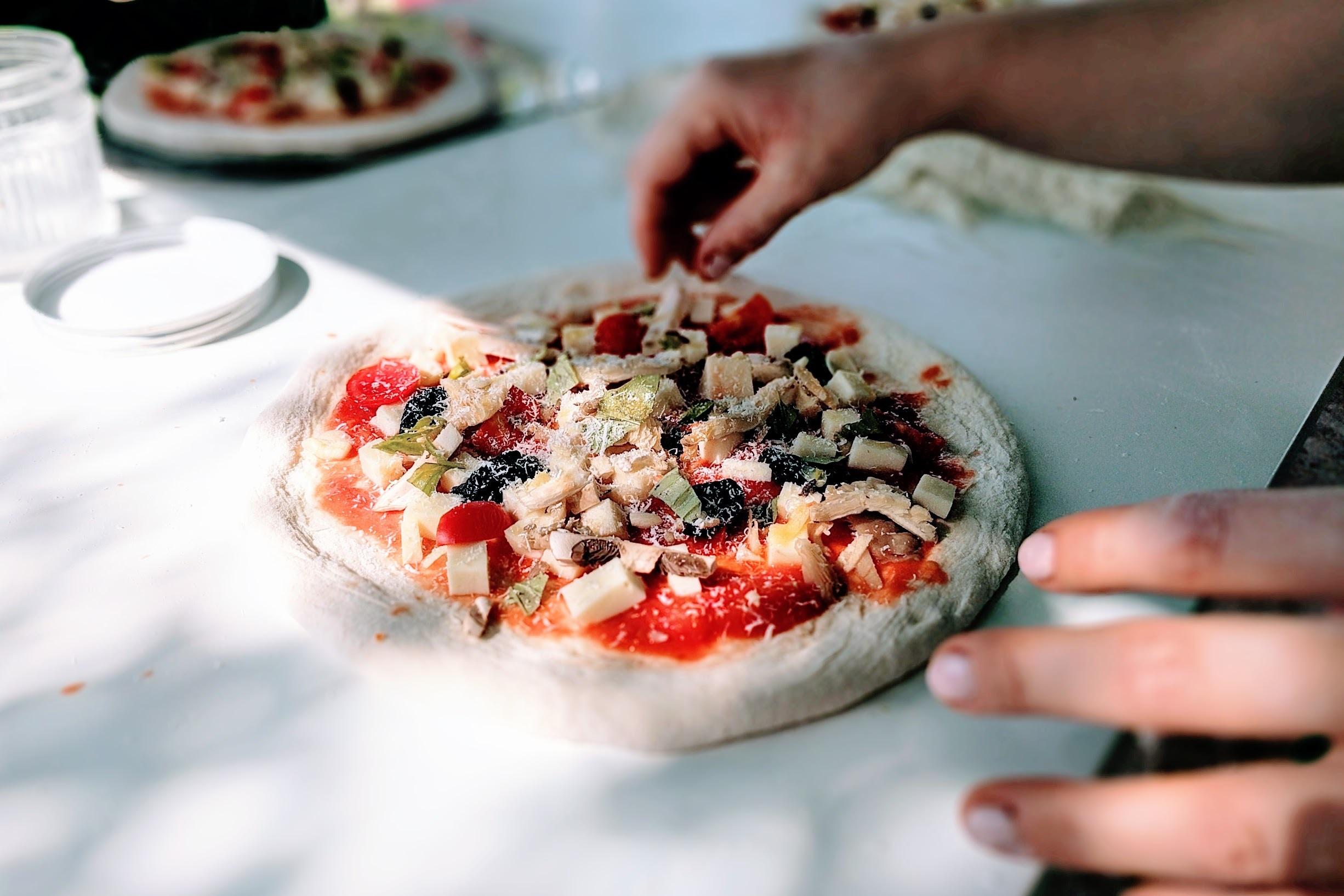 February is undeniably a delicious month.
With pancakes for Shrove Tuesday, chocolates for Valentine's Day (regardless of your relationship status) and pizza for, well, National Pizza Day (today!), it's the shortest month of the year, but possibly also the best.
National Pizza Day may be less established than pancake and Valentine's days, but it's still worth celebrating.
In fact, according to data by Hitwise, February is the most popular month of the year for pizza searches.
Why not treat it as a Valentine's - or Galentine's - Day warm-up by making homemade pizza for your loved ones?
A doughy crust, a generous slather of sweet tomato sauce and, most crucially, lashings of melty mozzarella. What more could you want?
Making your own pizza is no mean feat though, so we spoke to some of the chefs behind London's finest pizzerias to get their top tips on making the best thing ever to come out of Italy.
Thom Elliot, Co-founder of Pizza Pilgrims
"We find that pizza stones are a little bit of a red herring - the fact is a normal home oven will never get to a high enough temp to cook a great pizza.
"There are two options that are way better if you are making pizza at home. The first is the 'frying pan method' which makes a really great pizza by recreating the heat of a Neapolitan oven in two steps (the hob, then the grill). You can read more on our website (including how to make our Neapolitan dough).
"The second method is to buy yourself a Roccbox. This amazing piece of kit is an essential one pizza Neapolitan home oven - reaching the requisite 500℃ and cooking your pizza to perfection in one minute. It's not the cheapest - but it's a great way to make a brilliant pizza at home."
Nick Buckland, Executive Chef and Owner of Yard Sale Pizza
There are three crucial elements to consider:
Time
"The longer you ferment your dough the more flavour you will get. The yeast breaks down the natural sugars present in the flour, creating more complex and mature flavours. This process produces gas which forms the bubbles in the crust.
"We like our crust bubbly and gnarly so we double ferment our dough for twice as much flavour, up to 72 hours. Storing the dough balls in the fridge will restrict their growth but allow the flavours to keep maturing."
Temperature
"Most pizza ovens operate at a very high temperature, over 400℃, even over 500℃ for Neapolitan super soft doughy pizzas. This allows the pizzas to cook extremely quickly, usually within one to three minutes. The high heat allows the crust to rise quickly and stay soft inside.
"To replicate this heat at home the best way is to put your spread pizza base in a very hot heavy based frying pan, top it very quickly and then when you have the black spotted effect underneath, put the pizza directly under a preheated grill. The whole process should take minutes. If you prefer your pizzas thin and crispy a lower and longer cooking time is advised."
Produce
"You can't hide bad produce and good produce doesn't need to be too expensive as you don't actually need that much of it. Use good '00' grade flour - we use the famous Caputo flour from Naples which is strong and withstands a longer fermentation. Use high quality tomatoes - whether you cook them or not is a matter of preference but a great tomato should only need a pinch of salt and possibly some basil.
"Mozzarella - it's worth sourcing a fresh mozzarella whether from Italy or the UK, and apply in patches rather than one thick layer as this will allow the flavours of you dough and tomatoes to also shine through. Stay away from pre-shredded cheese as they contain anti-caking agents so won't melt in a desirable way."
Sarah Weir, Founder of Martello Hall and Canova Hall
"Make your own tomato sauce or pesto. For sauce, use San Marzano tomatoes and a few secret ingredients to bring out the flavour – fennel seeds are great to enhance flavour. For pesto: basil, salsa verde, rocket pesto, pistachio pesto etc.
"Buy decent deli charcuterie. Finocchiona is great, also Salami Al Barolo is a good one, infused with red wine.
"Experiment with flavours. Don't be frightened to try a white pizza - truffle taleggio, mushrooms, pancetta, sage and lemon are all good flavours with a white pizza. Use mozzarella to get the moisture on the base plus a bit of olive oil or truffle oil (but only a few drops, don't overwhelm the pizza).
"Add some colour - green, purple, yellow will all make it look and taste fresher - rather than just red and white
"Add some enhancers. Use nuts - they are great to enhance flavour especially pistachios. And lemon squeezed on top will bring out the flavour of charcuterie - we are a big fan of lemon to drive out flavours."
Ed Sandeman, co-founder of Made of Dough
"Don't try it. It's never as good. Live a little and go out for pizza."
Join our commenting forum
Join thought-provoking conversations, follow other Independent readers and see their replies