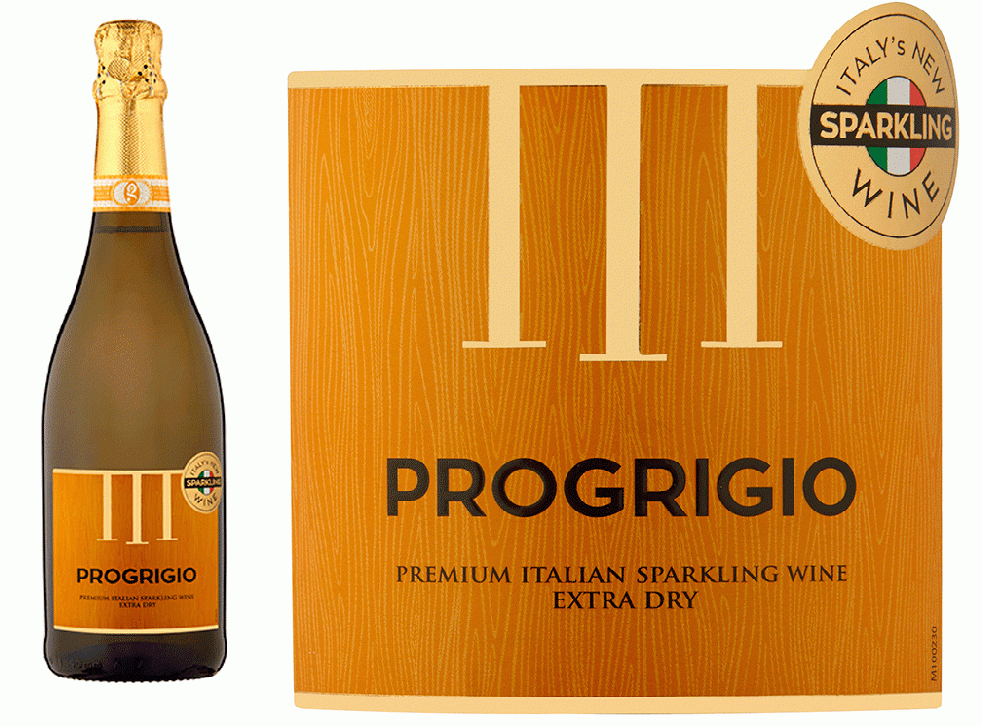 Progrigio: Asda waters down Prosecco with Pinot Grigio to cut costs
The launch comes as Prosecco prices are forecast to increase by nine per cent
The past few years have seen Prosecco become as much of an everyday occurrence as wine.
While Champagne is still considered a special luxury for most people, the Italian sparkling wine has fizzed its way into the nation's hearts with its affordability and sweet taste.
But Asda are taking things one step further by mixing Prosecco with Pinot Grigio white wine, thus creating a new drink: 'Progrigio'.
Just this week, it was announced by the UK Wine and Spirit Trade Association that Prosecco prices may be forced to rise by nine per cent due to high inflation, a weak pound and possible alcohol duty increases in the aftermath of Brexit.
Asda currently sells Prosecco for between £6 and £11. The new Progrigio, however, costs just £5 a bottle.
"Progrigio is a new Italian sparkling wine aimed at the Prosecco and Pinot Grigio customer to try something familiar but just a little different," the supermarket's wine buyer Jack Clayton explains.
"It is a fresh, floral and aromatic wine balanced by citrus fruits, white peaches and minerality."
Garçon Wines: Wine delivery that fits through your letterbox

Show all 7
The fizz is produced 1250 miles away on the Italian Mediterranean, and Asda have tried to keep everything as authentically Italian as possible.
Progrigio is made using a blend of Italian grapes called Glera - which are also used to make Prosecco - and Italian Pinot Grigio wine.
As demand for Prosecco increases, prices have been driven up, and if the nine per cent hike goes ahead, Asda's Prosecco could become 59p more expensive per bottle.
So enamoured our we Brits with the Italian drink that the sparkling wine market in the UK is now worth over £604.4 million.
Whether Progrigio will satisfy Prosecco's biggest fans remains to be seen, but it could certainly be a more affordable alternative.
Join our new commenting forum
Join thought-provoking conversations, follow other Independent readers and see their replies