Let's Unpack That
Is bottomless prosecco going to be killed off by climate change?
Climate change is threatening prosecco vineyards in Northern Italy. Hannah Twiggs explores what this means for bottomless brunchers, al fresco drinkers and the future of sparkling wines
Wednesday 06 September 2023 12:31 BST
Comments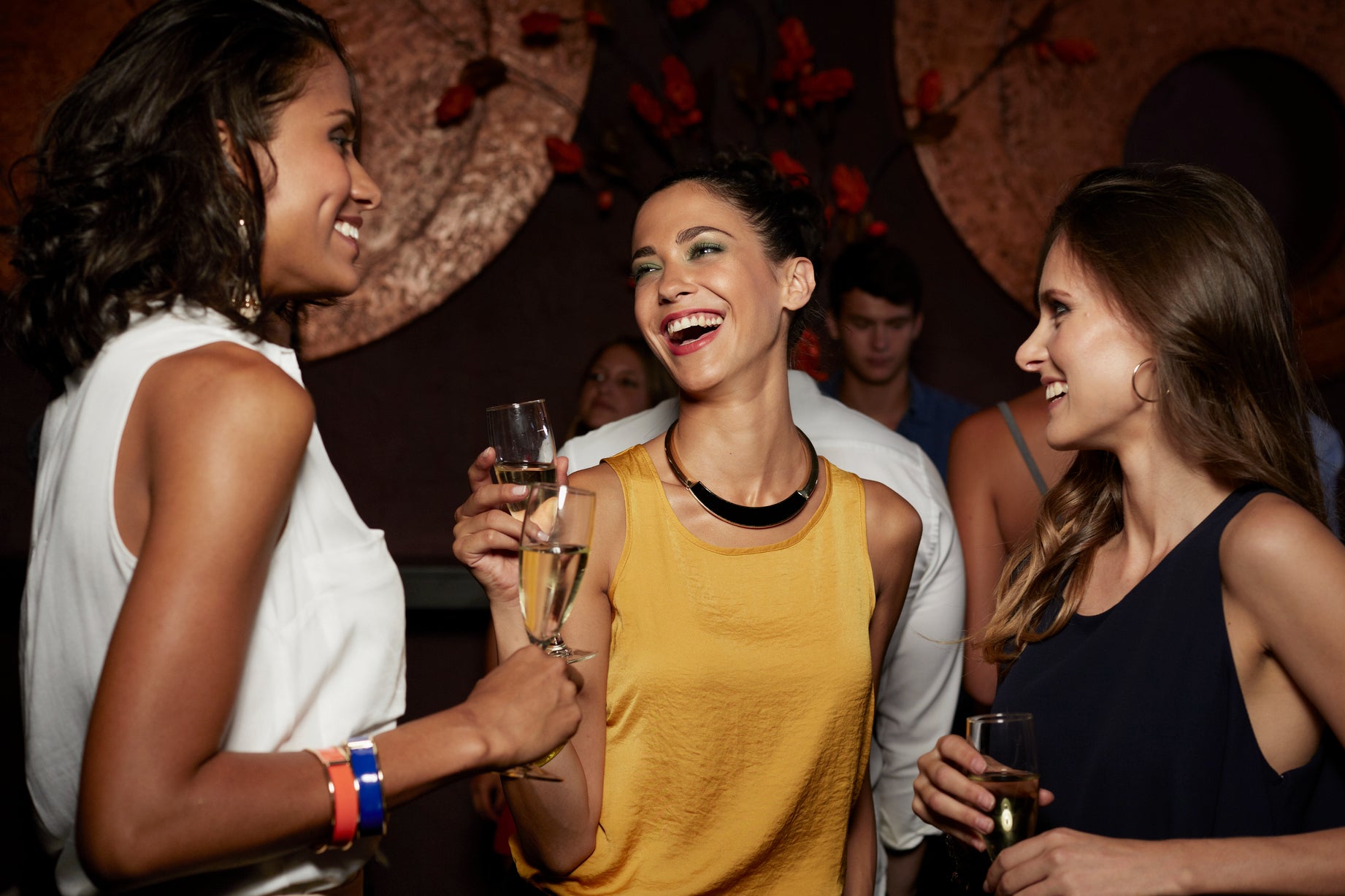 Picture this. The group chat has finally settled on a date and we are going out. Out out. Women of most ages know how serious this is. There was probably a spreadsheet involved. Boyfriends and husbands have been dispatched to the pub. Children and dogs have been dropped off at the sitter. Dignity has been left at the door. One of us is waiting for it to be cancelled so we can stay at home with our loungewear and girl dinners (it's probably me).
There's only one thing for it. Bottomless brunch.
Many Asos orders and outfit changes later, we arrive, take our seats and start the binge drinking timer. There's only one problem. No prosecco.
Freshly manicured fists pound the table. The elected Karen of the group starts to verbally pulverise the staff. Eggs Benedicts are thrown against the walls. The Prosecco Huns exclaim in unison: "But what are we going to drink now?!" The waiter bashfully suggests: "Spumante?" Give over.
According to a new study, this could be a reality in the near future thanks to climate change threatening vineyards across Europe, in particular those dedicated to glera (the beloved prosecco grape) in Northern Italy. In a detailed report in iScience last month, researchers warned that unpredictable weather, soil degradation and drought could lead to the loss of a millennia-old winemaking tradition, and the livelihoods attached to it.
RIP the Prosecco Hun.
The Italian sparkling wine has long been the fizz of choice in the UK (we were only dethroned as the world's biggest prosecco guzzlers last year by the US). In the early 2010s, more than a third of all the prosecco shipped out of Italy worldwide ended up in Britain – approximately 131 million bottles a year. That's nearly two bottles per Brit. You get the idea.
The origin of our obsession with prosecco dates back to just after the 2008 crash, when consumers were looking for an alternative to expensive champagne. The softer tasting, far more affordable (thanks to its cheaper and speedier production time) and incredibly quaffable prosecco was the obvious choice. Bottomless brunch was born.
"My heart goes out to the huns whose weekends simply aren't complete without a bottle of prosecco," Hannah Crosbie, founder of Dalston Wine Club, laments at the news that just 15 years after it stormed onto supermarket shelves, prosecco might be quietly forced to say arrivederci. "In all seriousness though, climate change is seriously threatening every aspect of winemaking, and growing conditions are only getting more challenging."
Prosecco is certainly not the only vino at risk, but it faces a unique issue. Where other wine growing regions affected by climate change such as Champagne and Burgundy can simply put out a limited run with an inflated price tag and keep the snobby oenophiles coming, prosecco's USP is its ability to produce in bulk and at a fraction of the cost.
Ali Finch, group sommelier at Angela Hartnett's Michelin-starred Italian restaurant Murano in Mayfair, doesn't believe there's an appetite for a higher quality, more expensive prosecco. "With the impact of the climate as well as the cost of producing wine increasing, the challenge for prosecco is going to be how to balance the expectation of its price point with the need to make slightly smaller quantities," she tells me. "Regions like Chablis, for instance, have had multiple horrible vintages back to back and people just accept the fact they have to pay more for it if they want to drink that wine."
For the uninitiated, the word "vintage" on a wine label simply means the year the grapes were harvested – compared to regular wines that may include grapes harvested in multiple years – and each vintage can taste vastly different based on the conditions affecting the grapes in that year. Chablis, produced from chardonnay grapes in the northernmost district of Burgundy, has always been particularly affected by the climate due to its geography, but in recent years has seen frost in 2016, 2017 and 2021, and drought and higher temperatures in 2019 and 2020. This has dramatically affected those vintages, and driven up the price of bottles from "good" years.
But with prosecco, "people potentially wouldn't be interested in" paying a higher price, Finch says. This is partly because its brand has become more associated with cheap fizz than fine wine in Britain. Part of the problem also lies in the simplicity of its production. Prosecco is a wine that reflects the aromatics of the grape at the point of harvest, whereas with other sparkling wines like champagne, as well as other types of wine in general, such as chablis, it's about the ageing process. Rising temperatures mean grapes are ripening more quickly, which can result in a different flavour of wine or too much alcohol, so one option is to harvest the grapes earlier. You can get away with a slightly under-ripe fruit in aged wines as so much of the flavour is added during their long fermentations.
In prosecco, a bottle of which is ready in just 30 days, an under-ripe grape could result in something that "tastes a lot like battery acid", according to Finch. The Prosecco Huns don't want to chug something flavourless and eye-wateringly alcoholic with their eggs Benedict. "If you pick too early, you've got no flavour," Finch explains. "So they don't really have the option to just keep making it in the same volume. With other wines, you can do more work in the winery to make the wine feel more balanced and more approachable and more complex. They don't have that luxury in prosecco."
Under Italy's DOC (Denominazione di Origine Controllata) laws, prosecco is only prosecco when it comes from just two regions of the country, Veneto and Friuli-Venezia Giulia, and adheres to strict growing and production rules. The same goes for champagne: only wine produced from eight permitted varieties of grape grown exclusively in the Champagne region of France may be called champagne. It's these "heroic viticulture" sites that the report says are most at risk. Naming rights have been a point of contention across the whole wine industry for some time, with Australian producers of glera recently putting in a request to the EU to be allowed to call their wine prosecco on the grounds that it's part of their migrant and cultural identity.
Ironically, the glera grape is actually believed to be Slovenian in origin, and was first cultivated in the vineyards of Prosecco, a small village in the Friuli-Venezia Giulia region near the border with Slovenia. The name is even thought to derive from the Slovenian words preseka or poseka, or the Serbian/Croatian prosek, meaning "path cut through the woods". While DOC laws might prevent anyone calling a sparkling wine made from glera grapes outside of the designated regions a prosecco, it hasn't stopped winemakers around the world from essentially producing the same wine using the same techniques. As climate change has made it increasingly difficult to cultivate the grapes in their historical home, it's also made conditions in more northern regions like the UK more favourable for the growing of certain grapes, including white varieties such as glera, opening the door to a whole new generation of winemakers.
"This is not me saying this is the death of prosecco," Finch adds quickly, but she stresses that the wine industry is naturally very dynamic. "There are loads of alternatives to prosecco, both within Europe in terms of pet nats and cremants and things like that, and with the New World as well." Pet nats – sparkling wines made using the "traditional method" of fermenting in individual bottles – have become very trendy among the younger Gen Z crowd, she says, as it still offers something bright, fruity and super fizzy, but without the faff, or price tag, that comes with champagne. People are also drinking less but are happy to spend a little more and not drink as much.
At Murano, Finch says diners are asking about English sparkling wines more than ever before. "The correlation, obviously, with post-Brexit is there. There's a desire to try and drink more local wines, potentially from a sustainability point of view, potentially from a cost-to-quality point of view because of duty increasing. It's also partly because during Covid people did a lot of staycations and UK wine tourism did very well during that time. And it sort of stuck."
It's a sentiment echoed by Will Amherst, head wine buyer at Italian trattoria Trullo in Islington, north London. "I don't want to bash prosecco too much, but if I was going out and I wanted sparkling wine, I would still look at champagne," he says, much to the chagrin of the Prosecco Huns. "And if I'm going to look somewhere other than that, I would get a bottle of English sparkling. Because English sparkling is a big winner with the climate going the way it is. Prosecco, by all accounts, seems like it's a bit of a loser in that regard." Prosecco and the people that produce it are certainly not the only losers but its high-altitude, cooler temperature geography, which previously protected it from climate change, is now adversely affected by extreme weather. Sudden, intense rainfall damages the soil and creates "slope failures", while conversely droughts make irrigation extremely difficult.
While he's yet to see a knock-on effect on prosecco supplies at Trullo, Amherst's "immediate thoughts were, really sadly: is prosecco going to be able to pull itself out of that hole? I don't know how you reconcile the spiralling production costs and the brand identity, which is synonymous with cheap wine in this country," he says. Although it's not recommended to keep prosecco longer than two to three years before it goes flat – compared to up to 10 years for vintage champagnes – he doesn't anticipate stocks to run down soon. At any rate, his biggest use for prosecco at Trullo is in an Aperol Spritz, where it makes up half the drink.
He actually sees it as an exciting opportunity for new wines to emerge. So does Will Hill, a wine buyer at online merchant Honest Grapes, who tells me: "Once again, cava is showing that there is great value to be found in traditional method sparkling wines and more and more we are seeing 'prosecco-esque' wines for lower prices. If the consumer isn't tied to the name 'prosecco', there are plenty of good, affordable, entry-level options available."
It's clear that wines of all colours are facing an uphill battle (quite literally in prosecco's case), not just to survive but to protect their identity, which for prosecco is arguably more important. That could spell the end of the Prosecco Hun, but with English sparkling and other European varieties on the rise, perhaps it just means a rebranding is in order.
Cremant Crew? Pet Nat Posse? They don't have quite the same ring, but it won't stop us booking bottomless brunch anytime soon.
Join our commenting forum
Join thought-provoking conversations, follow other Independent readers and see their replies