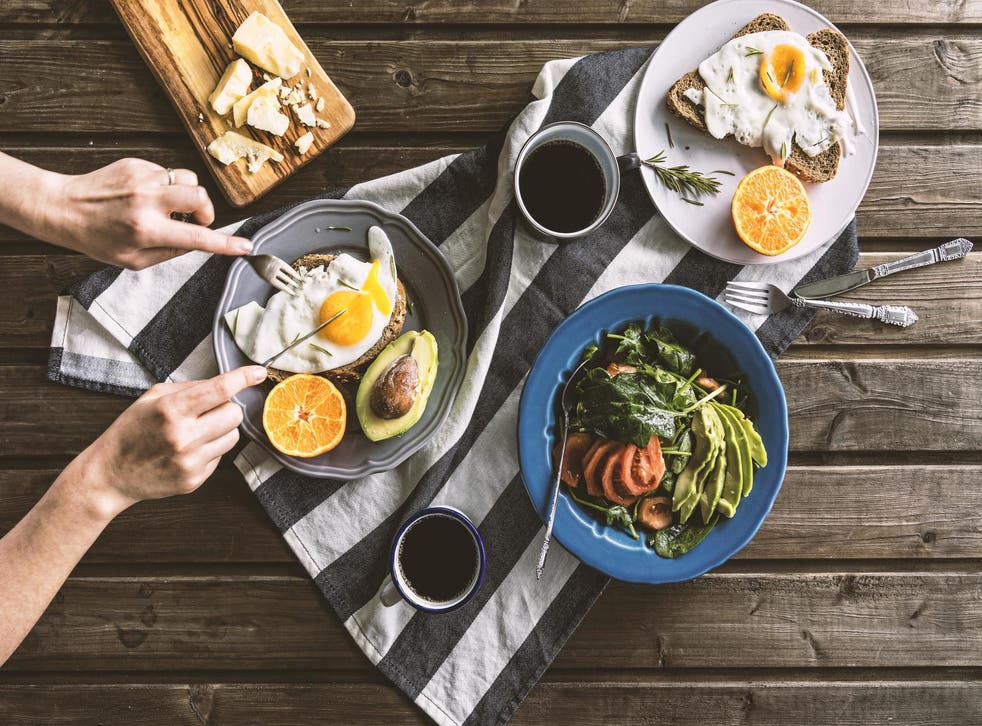 Protein-rich breakfast could be key to healthy weight loss, claims report
How do you like your eggs in the morning?
Olivia Petter
Thursday 04 January 2018 11:29 Comments
As a nation of overstuffed Brits set out to repent for their festive indulgences, it should come as no surprise that weight loss has become a priority for many in January.
Losing weight might be one of the most common New Year's resolutions, but when it comes to putting waist-cinching ideas into action, a new Australian report suggests we could be missing a trick.
Eating a protein-rich breakfast could help curb your appetite later on in the day, subsequently promoting weight loss, research by CSIRO (Commonwealth Scientific and Industrial Research Organisation) has found.
Revolving your morning meal around whole foods such as lean meats, eggs and legumes could keep you fuller for longer and increase fat loss when combined with regular exercise, the report states.
"If you find it difficult to control what you eat, a redistribution of protein toward breakfast may be the answer to reducing your waistline without leaving you ravenously hungry and craving unhealthy foods," explained Professor Manny Noakes, co-author of the CSIRO Total Wellbeing Diet.
Scientists advise eating at between 25 and 30 grams of protein in order to see the benefits.
The study, named Protein Balance: New concepts for protein in weight management, found that the average Australian increases their protein intake throughout the day, with fairly small amounts consumed at breakfast.
They revealed that women typically eat just 11 grams of protein in the morning, compared to men who consume 15 grams.
Adopting a higher protein and moderate carbohydrate breakfast routine could be key in losing weight in a healthy and sustainable way, the researchers concluded.
Since its launch in 2005, the CSIRO Total Wellbeing Diet has supported more than half a million Australians on their weight loss journey and advocating 25 grams of protein at every main meal is one of the diet's key philosophies.
"Two in three Australian adults are either overweight or obese, which increases their risk factors for many chronic health conditions," Noakes added.
The report found that low quality processed foods currently make up a third of the average Australian adult's protein intake, instead of whole protein sources such as dairy, legumes and fish, which the authors explained were favourable for sustaining fat loss.
Register for free to continue reading
Registration is a free and easy way to support our truly independent journalism
By registering, you will also enjoy limited access to Premium articles, exclusive newsletters, commenting, and virtual events with our leading journalists
Already have an account? sign in
Join our new commenting forum
Join thought-provoking conversations, follow other Independent readers and see their replies