Christmas 2018: how to make celeriac and bay dauphinoise
Julia Platt Leonard offers a fresh take on an indulgent French classic using a frequently overlooked root vegetable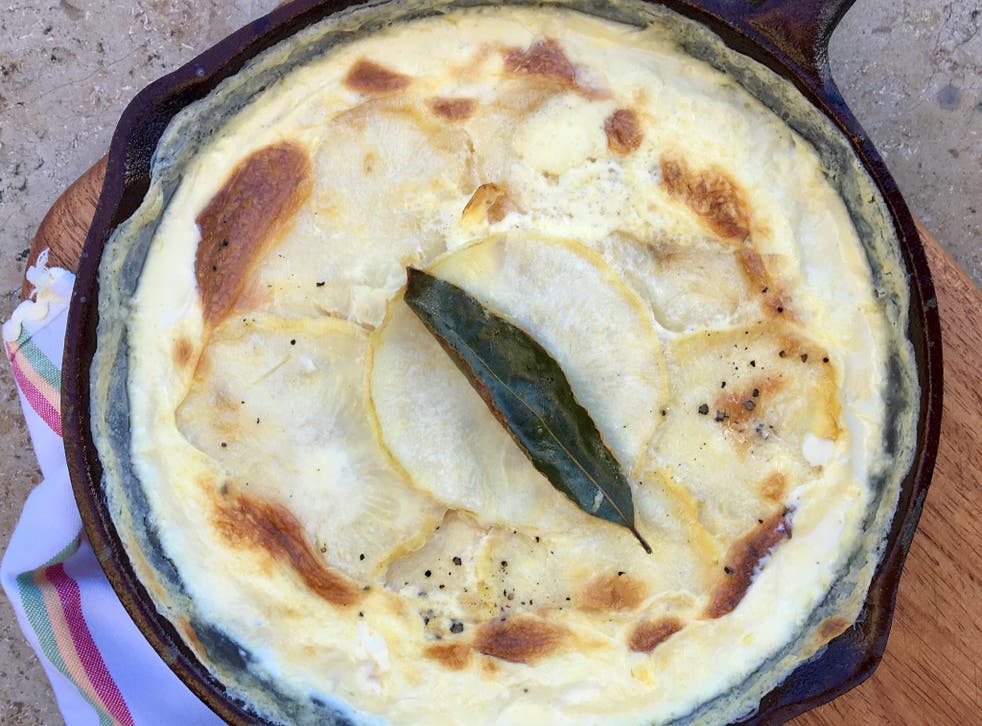 Potatoes dauphinoise – potatoes cooked in cream – is an excellent excuse to eat carbs and cream.
The same treatment works well with celeriac and is a handy do-ahead dish for the holidays.
You can assemble the dauphinoise earlier in the day and then pop it in the oven an hour before you sit down to eat.
Join our new commenting forum
Join thought-provoking conversations, follow other Independent readers and see their replies