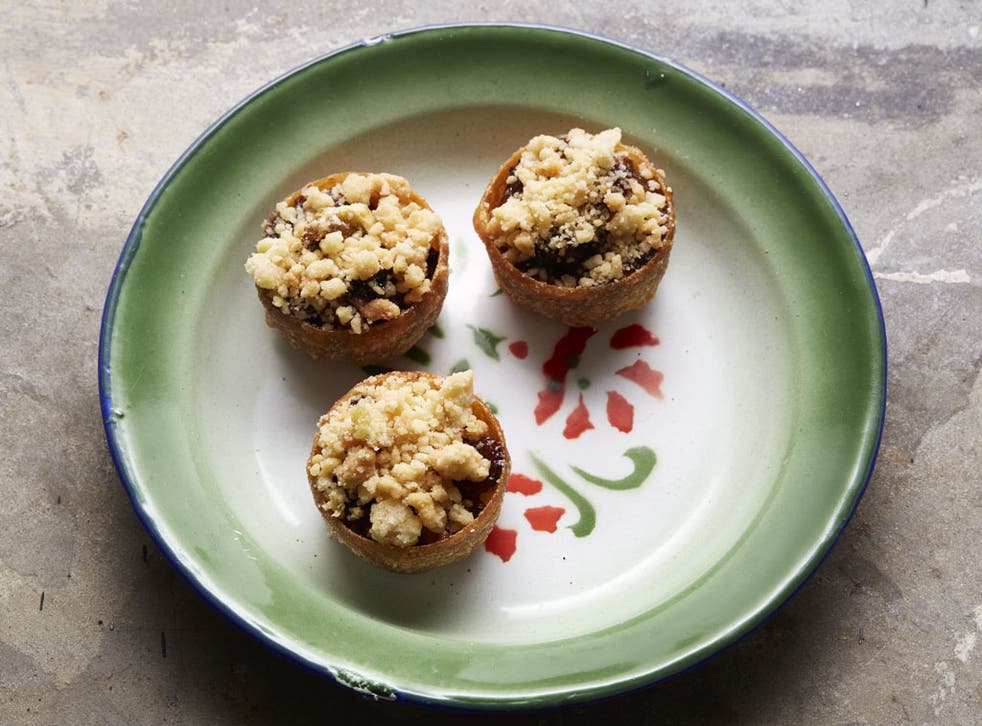 Mark Hix recipe: Little Christmas crumbles
These make perfect festive party snacks or something to go with coffee at the end of the meal. You can use mincemeat or a combination of mincemeat and Christmas pudding if you need to use it up.
Makes 20
20 mini canapé-size tart cases
150-200g sweet mincemeat
For the topping
20g flour
20g hard, unsalted butter, diced into small pieces
10g caster sugar
4-5 shelled chestnuts, finely chopped
Preheat the oven to 180C/gas mark 5. For the topping: put the flour and butter into a bowl – rub between your fingers to forge a breadcrumb-like consistency, then stir in the sugar and chestnuts. Finally, fill the tart cases with the mincemeat and spoon on the crumble. Bake for 8-10 minutes, until lightly coloured, and serve.
Join our new commenting forum
Join thought-provoking conversations, follow other Independent readers and see their replies