How to make purple sprouting broccoli with blood orange, olives and burrata
Although both main ingredients have short seasons, Julia Platt Leonard says let them shine in this dish while they're here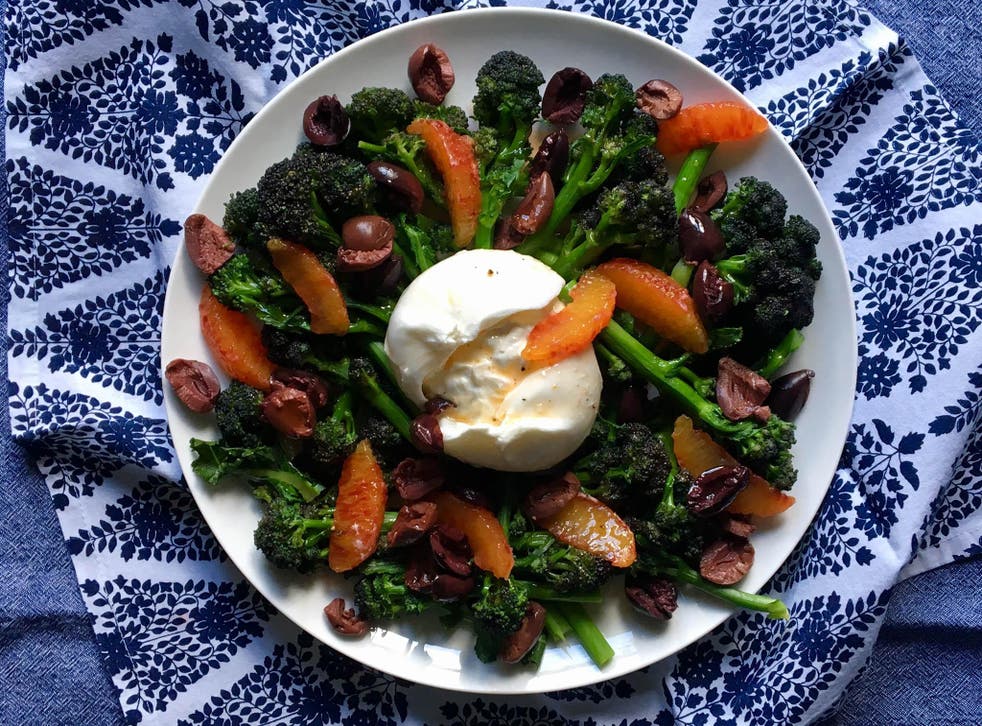 The blood orange season is short and sweet and almost over. It's a mad race to the market to scoop up as many as you can before they're gone.
Clever cooks will make a batch of blood orange marmalade, to extend the season and serve as a reminder that winter isn't just root vegetables.
While blood oranges are on their way out, purple sprouting broccoli is in.
Join our new commenting forum
Join thought-provoking conversations, follow other Independent readers and see their replies