How to make a classic shepherd's pie
A shepherd's pie is the perfect comfort food on a freezing winter night and our recipe will warm you up in no time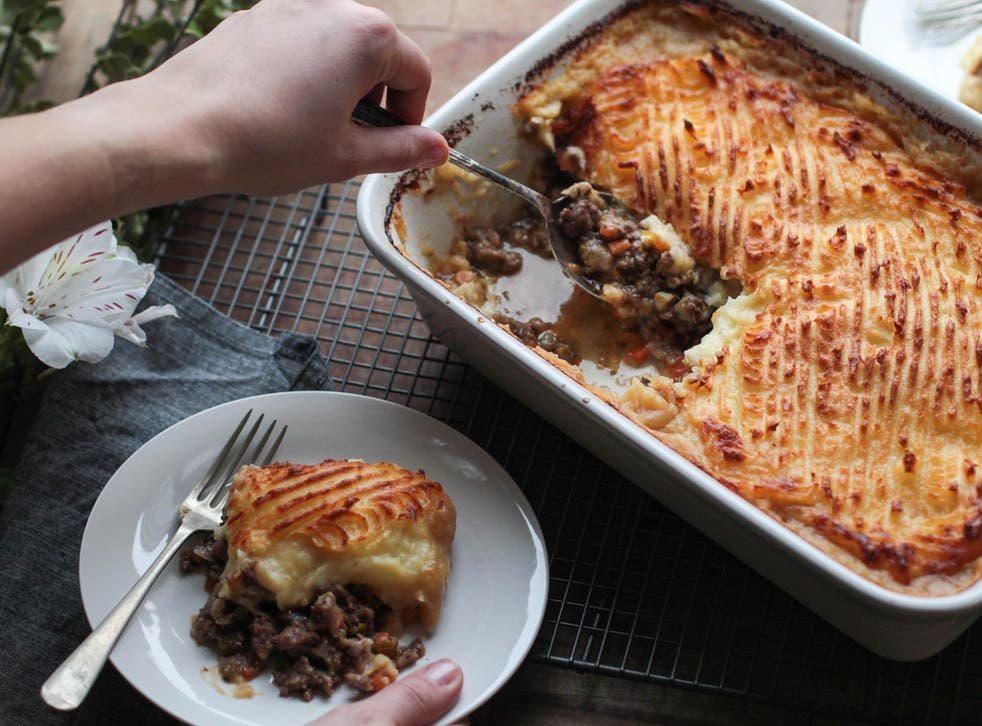 Shepherd's pie
Prep: 10 mins
Cook: 1 hour 50 mins
Serves 6
600g lamb mince
2 leeks, trimmed and finely sliced
1 carrot, chopped into small cubes
½ onion, finely sliced
400ml beef stock
200ml red wine (optional, use extra stock if you prefer)
2 tbsp onion marmalade (optional)
1 tsp rosemary (dried or fresh)
2.5kg white potatoes, peeled and cut into four
Knob of butter
150ml double cream (you can use single cream or milk if you prefer)
Olive or rapeseed oil
Sea salt and freshly ground black pepper
Preheat the oven to 180C fan / 200C. In a frying pan soften your onions and leeks, then add the carrots and continue to cook. Add the mince to the pan and brown. Once browned, stir in the stock, wine, onion marmalade and rosemary. Simmer for about 45 mins until the sauce has thickened and the lamb is tender.
While the lamb is cooking, boil your potatoes until they start to fall apart. Drain them and put them back in the pan. Add a knob of butter and start to mash, seasoning with salt and black pepper as you go.
Slowly pour in the cream as you mash until it reaches your preferred consistency. Put the meat into an ovenproof dish and top with the mash (working from the outside in). Drag a fork over the top to create peaks.
If you want to freeze it to save for another time, do this now. Otherwise, place in the oven for about 30 to 40 minutes, or until golden and crisp.
Recipe from fieldandflower.co.uk
Join our new commenting forum
Join thought-provoking conversations, follow other Independent readers and see their replies