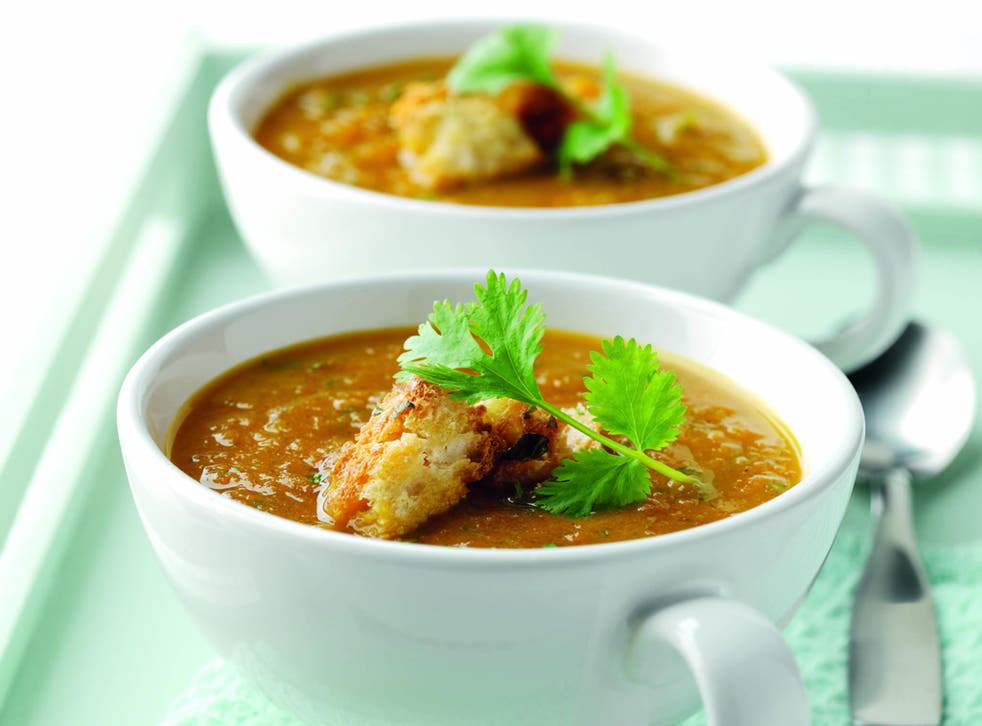 How to make spicy carrot and coriander soup
Spicy carrot and coriander soup
Prep: 10 minutes
Cook: 20 minutes
Serves 4
2 tbsp olive oil
1 onion, roughly chopped
600g carrots, thickly sliced
2 tsp ground coriander
1 litre vegetable stock or half a stock cube dissolved in water 
1 ciabatta roll, broken into bite sized pieces 
35g chopped fresh coriander leaves
Preheat the oven to 200C/gas mark 6. Heat 1 tbsp oil in a large saucepan and fry the onion, carrot and ground coriander for 5 minutes. Add the stock, cover and simmer for 15 minutes until tender.
Meanwhile, to make the croutons, toss the bread pieces in the remaining oil and 1 tbsp chopped coriander, place on a baking tray and bake for 10 minutes until golden.
Puree the soup and stir in the remaining coriander. Serve garnished with the croutons.
For more recipes, visit lovefreshherbs.co.uk
Join our new commenting forum
Join thought-provoking conversations, follow other Independent readers and see their replies