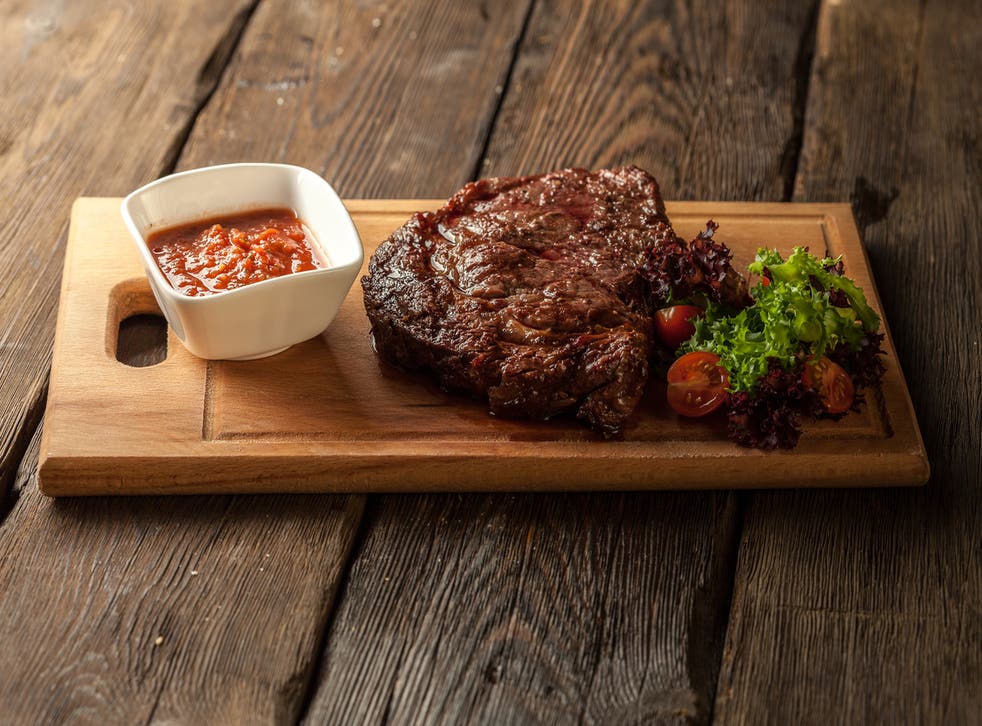 Restaurant fined £50,000 for serving food on unhygienic wooden boards
The restaurant was warned to improve the sanitation of its premises
Sabrina Barr
Monday 08 January 2018 16:32 Comments
A restaurant has been fined £50,000 in addition to other costs for serving food on unhygienic wooden boards and putting the health of their customers at risk.
Ibrahim's Grill and Steak House restaurant is based on Warwick Road in Birmingham.
In October 2016, the restaurant received a visit from Birmingham City Council's Environment department to assess the hygiene levels of the establishment.
This came after a party of 14 were allegedly left with food poisoning after dining at the restaurant.
At the time, Birmingham City Council found that the cleanliness of the restaurant was not up to par.
They recorded that employees chose to wear disposable gloves instead of washing their hands, failed to clean the premises efficiently and served food on wooden plates that could not be properly cleaned.
After serving the restaurant improvement notices, Birmingham City Council returned two months later only to find that the same unhygienic wooden plates were still being used to serve food.
Last week, the Birmingham Magistrates' Court fined Ibrahim's Grill and Steak House £50,000 for their failure to comply with the improvement notices, with an additional £670 in costs and £120 as a victim surcharge.
Mark Croxford, head of environmental health at Birmingham City Council, has spoken about the responsibility that culinary businesses must bear to look after the health of their customers.
"It is completely unacceptable for businesses to put the health of people eating at their restaurants at risk," he said in a statement tweeted by the Birmingham City Council.
"The owners were given sound advice which they chose to ignore.
"I am pleased magistrates supported our efforts with a large fine and hope advice we give on improving businesses to protect health will not be ignored in future."
According to the Food Standards Agency, there isn't strong evidence to suggest that wooden chopping boards are less hygienic than plastic ones, as long as they're cleaned properly after use.
The Independent has reached out to Birmingham City Council and Ibrahim's Grill and Steak House restaurant for comment.
Register for free to continue reading
Registration is a free and easy way to support our truly independent journalism
By registering, you will also enjoy limited access to Premium articles, exclusive newsletters, commenting, and virtual events with our leading journalists
Already have an account? sign in
Join our new commenting forum
Join thought-provoking conversations, follow other Independent readers and see their replies