Sainsbury's becomes first UK supermarket to remove plastic bags for fruit, veg and bakery items
'We are absolutely committed to reducing unnecessary plastic packaging'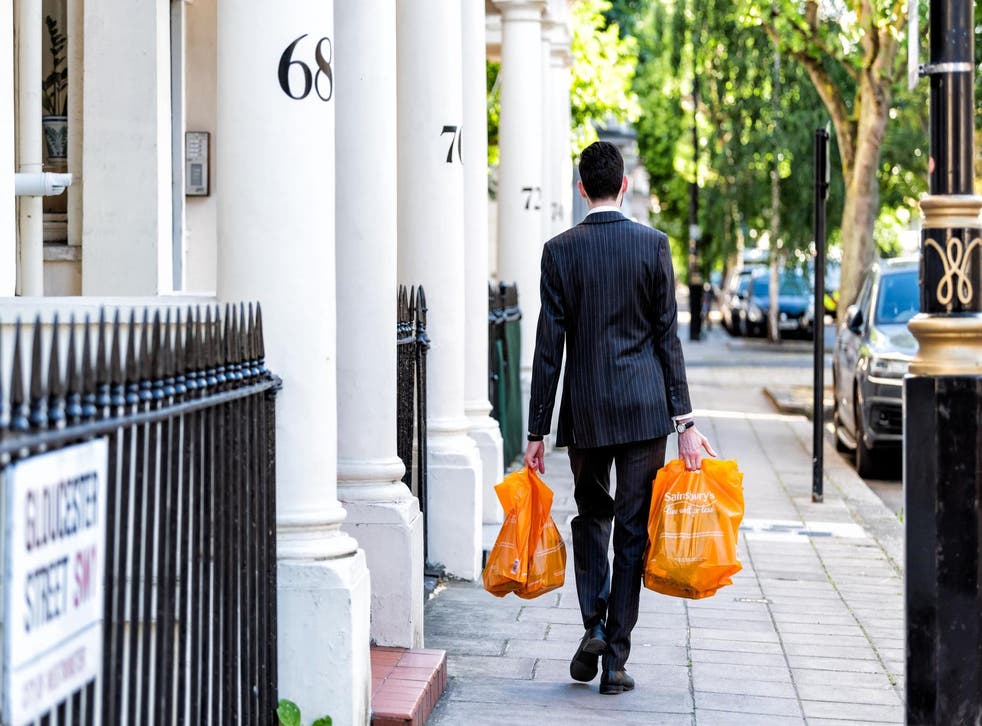 Sainsbury's has announced it plans to remove plastic bags for all loose fruit, veg and bakery items.
As of September, customers will be able to make use of paper bags while shopping in the bakery section and can use their own bags or buy reusable ones when purchasing fruit and veg.
The supermarket claims the move will reduce its plastic output by 489 tonnes.
Sainsbury's has also vowed to remove plastic cutlery from its stores in addition to plastic lids from cream pots and plastic trays for tomatoes and carrots.
Mike Coupe, Sainsbury's CEO said: "We are absolutely committed to reducing unnecessary plastic packaging in Sainsbury's stores.
Ways to reduce your single-use plastic

Show all 6
"Our customers expect us to be leading the way on major issues like this, so I am determined to remove and replace plastic packaging where we can and offer alternatives to plastic where packaging is still required to protect a product."
The news has been praised by environmentalists, but they add that there is much more to be done if the retailer is to make a real impact on the problem of plastic waste.
Ocean plastics campaigner for Greenpeace UK Ariana Densham said: "We've been urging Sainsbury's to take action on plastics after it came bottom of our supermarket plastics league table last year.
Sainsbury's has an annual plastic footprint of nearly 120,000 tonnes, so this pledge to reduce plastics by one per cent is a very small step in the right direction, but nowhere near enough.
"It's good common sense to get rid of plastic produce bags and bakery bags. We hope to see more measures like this from Sainsbury's, and we urge them to eliminate unnecessary and unrecyclable plastics by 2020."
Sainsbury's isn't the only supermarket implementing sustainability measures. This week Waitrose revealed it would be trialling a "bring your own" container scheme in one of its Oxford stores that encourages customers to buy and refill produce.
The supermarket chain, which is part of John Lewis & Partners, will start selling items such as cereals, pasta, coffee and rice in large dispensers as part of the concept, which it hopes will effectively reduce waste from plastic packaging.
Register for free to continue reading
Registration is a free and easy way to support our truly independent journalism
By registering, you will also enjoy limited access to Premium articles, exclusive newsletters, commenting, and virtual events with our leading journalists
Already have an account? sign in
Register for free to continue reading
Registration is a free and easy way to support our truly independent journalism
By registering, you will also enjoy limited access to Premium articles, exclusive newsletters, commenting, and virtual events with our leading journalists
Already have an account? sign in
Join our new commenting forum
Join thought-provoking conversations, follow other Independent readers and see their replies