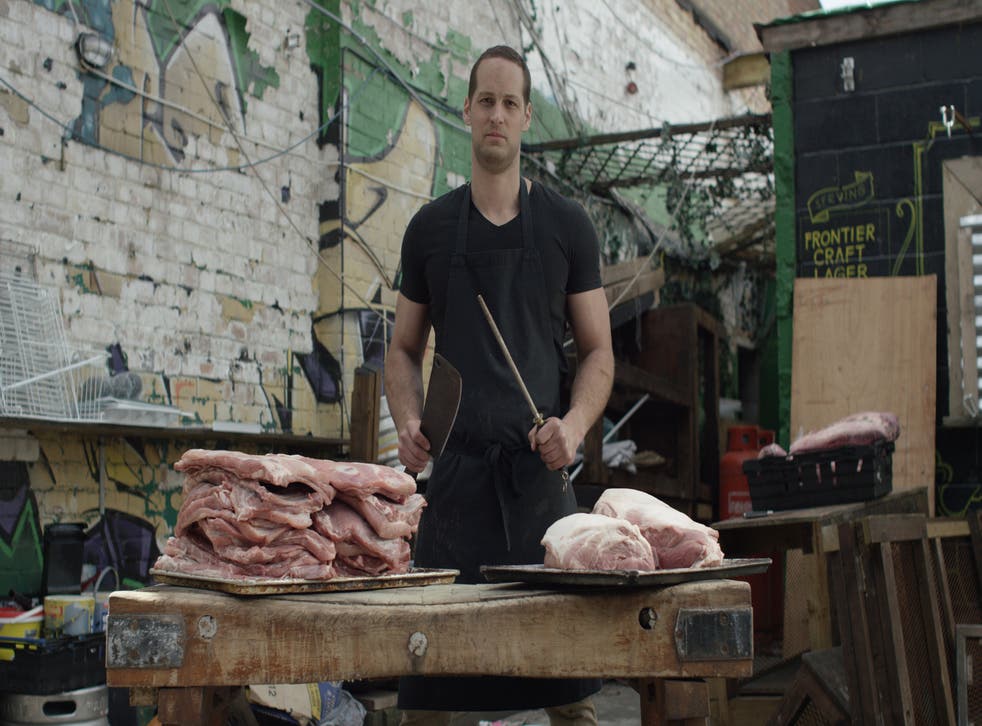 Have a taste of Texas
From a safe career in fine dining to manning a 4.5 tonne custom-built smoker, David Carter has made BBQ his business
Thursday 21 May 2015 10:06 Comments
We said , f**k it, we're going to go for it, and to this day nothing has really changed," says David Carter of setting up Smokestak, a highlight of Street Feasts from Dalston Yard to Shoreditch. "There's a lot of ego in Texas," says Carter of his 2000-mile road trip around the home of BBQ. His ethos is different: "I want to share these secrets – and if I'm the best at the end of it, then I'm the true winner."
On the basis of his pork ribs, Carter is a true champion. The dry rub is what gives the ribs character – and Smokestak's ribs have plenty of that.
A mixture of salt, sweet, aromatics and heat, "what's essential," says Carter, " is for the elements to balance each other, so there isn't just one overwhelming taste". Chuck in onion, garlic and cumin for taste; for heat, Carter combines mustard powder and black pepper for a rounded, mellow taste. "Cover every square millimetre of your ribs, don't be lazy," urges Carter, "then smoke 'em for four hours on a fire of 275 Fahrenheit."
Smokestak's secret to juicy ribs is a spritz of apple juice at the four-hour mark then cover with the rest of the rub for extra flavour. Cook until the ribs are "dark mahogany. If the bone doesn't break away from the meat, it isn't ready." Serve on its own ("it doesn't need anything else") or with BBQ sauce – and enjoy with a bottle of Sol.
Register for free to continue reading
Registration is a free and easy way to support our truly independent journalism
By registering, you will also enjoy limited access to Premium articles, exclusive newsletters, commenting, and virtual events with our leading journalists
Already have an account? sign in
Join our new commenting forum
Join thought-provoking conversations, follow other Independent readers and see their replies