Starbucks' pumpkin spice lattes are back - and they're now vegan
The return of the PSL means autumn is upon us once again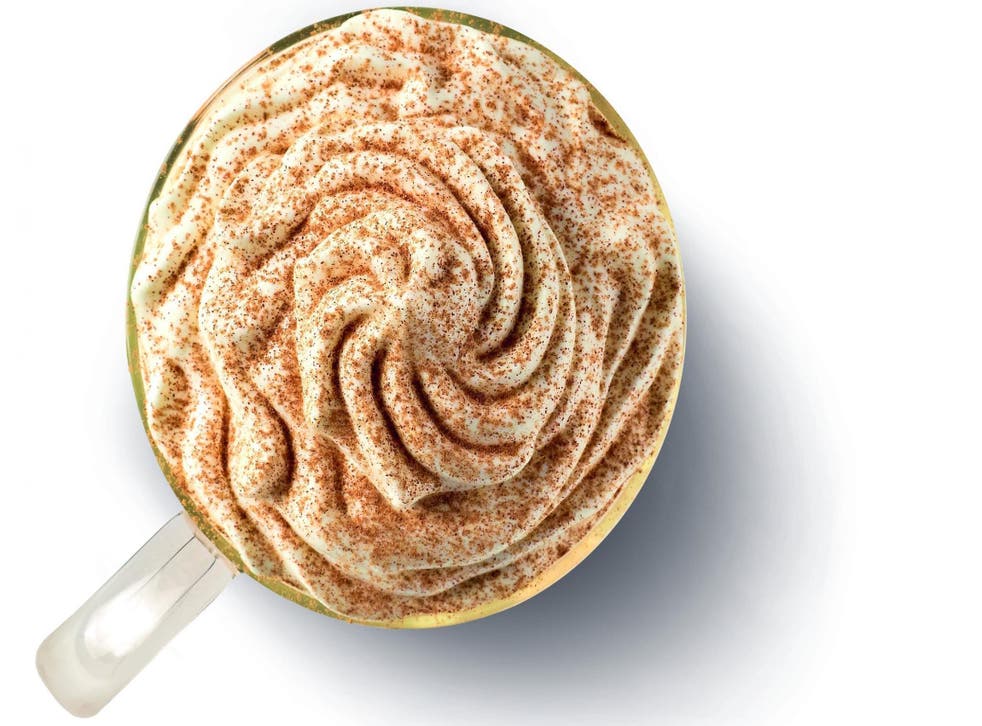 Everyone's favourite basic drink of autumn is back: all hail the return of the pumpkin spice latte - or PSL, as she's known to her mates.
The seasonal favourite will make a return to Starbucks stores - and Instagram - across Europe on September 6 (or for My Starbucks Rewards customers as of today), which for many of us is a signifier that summer is officially over and autumn has well and truly begun.
This year, however, it's good news for those who follow a plant-based or dairy-free lifestyle - the PSL is now vegan.
Previously, the syrup used in the flavoured lattes contained condensed milk, however Starbucks baristas have now rejigged the recipe to make it vegan-friendly - all without affecting the taste, they claim.
So all vegans need to do is ask for their PSL with almond or coconut milk and no whipped cream, and they'll have a completely plant-based beverage.
For the full taste of autumn, don't forget the pumpkin pie spices – cinnamon, nutmeg and cloves – sprinkled on top.
However the vegan-friendly pumpkin syrup is only on offer in the UK, France, the Netherlands, Switzerland and Austria, and the classic PSL is available in all other European markets.
If the weather isn't quite cool enough for you to be craving a hot, steamed milk beverage just yet, fear not - Starbucks is also launching iced PSLs so you can continue your iced coffee obsession into September.
Over the past few years, the PSL has cemented its position as a cult item and signifier of seasonal change, largely thanks to its popularity amongst young women and its Instagrammable appeal.
The beverage has actually been around for 15 years though, having been created in 2003 by director of espresso Americas for Starbucks, Peter Dukes, who was inspired by a taste of pumpkin pie followed by a sip of espresso.
Since it first launched, Starbucks has sold over 200 million pumpkin spice lattes - although it was originally nearly called the 'Fall Harvest Latte' instead.
'PSL' was the code baristas would write on cups as a beverage code, but it soon became the drink's nickname - during autumn, the hashtag #PSL receives about 3,000 tweets per day, there are over 875,000 post on Instagram with the hashtag and the drink has even had its own Twitter account - @TheRealPSL - since 2014, which now has 110,000 followers.
The pumpkin spice latte has inspired spin-off products from other brands too, with everything from candles to body lotion on offer in the trademark scent.
It may be considered basic, but as Starbucks' most popular seasonal drink, the PSL must be doing something right.
Register for free to continue reading
Registration is a free and easy way to support our truly independent journalism
By registering, you will also enjoy limited access to Premium articles, exclusive newsletters, commenting, and virtual events with our leading journalists
Already have an account? sign in
Register for free to continue reading
Registration is a free and easy way to support our truly independent journalism
By registering, you will also enjoy limited access to Premium articles, exclusive newsletters, commenting, and virtual events with our leading journalists
Already have an account? sign in
Join our new commenting forum
Join thought-provoking conversations, follow other Independent readers and see their replies