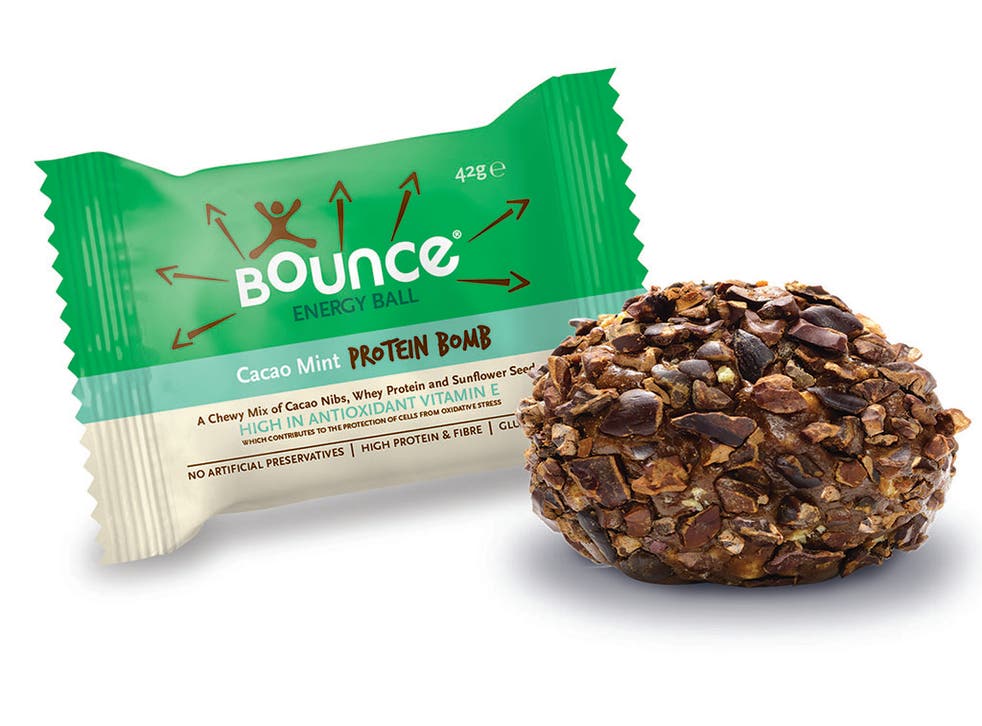 Step away from the noodles: the best food and drink to take to festivals
With Glastonbury about to kick off, the summer of festivals is only just beginning. Once the tent and sleeping bag are packed - here's what else you should be bringing
For most campers, dry noodles, warm beer, and sausage rolls are festival staples. But there are some great ways to make your snacks and meals taste good, even if they are cooked on a tiny gas stove on the grass.
The first must-have item Ainsley Harriot's Cous Cous. Yes, it might sound awfully middle-class, but you can buy two for £1 – and at least it's not quinoa. Whether it's the Moroccan Medley or Aromatic Thai Style flavour, you can fit loads in your bag and each one provides a small meal - just add boiling water.
Although if you want a bit of a kick, then also add Tabasco Pepper Sauce (£1.80/60ml). It comes in a tiny bottle, as well as a variety of new flavours, and you only need a small amount on each meal to liven it up.
Best food and drink to take to festivals

Show all 10
Sugary cereal bars are another festival tradition, and often end up being eaten en masse to keep away pangs of hunger. However, one high protein Bounce Energy Ball (£1.79) will fill you up right away, and not dissolve your teeth. The Spirulina and Ginseng flavour might not to be to everyone's taste, but the Coconut and Macademia and Cacao Mint balls are delicious, and full of the antioxidant Vitamin E.
Another great snack to take along in your camping bag is Portlebay flavoured popcorn (2.49/125g). There's a range of five flavours, including Wasabi and Sweet Ginger as well as Crispy Bacon and Maple Syrup. Sold in small bags as well as big ones, you can stuff a bunch in your backpack and then graze on it throughout the day.
If you want something more substantial, then sausages are a must. Believe it or not, supermarkets have been found to have some of the best bangers around.
In particular, Sainsbury's Taste the Difference Sausages (£4.50/690g) are delicious, and 97 per cent pork, which is more than double the content of other pricier, non-supermarket options. If that's not enough, you can also add some Branston Sweet and Spicy Brazilian Relish (£1.68/345g). It comes in a small, easy to carry bottle, and will make your meal rival any of the "gourmet" hot dog stalls on offer.
Festival cooking can be done on a disposable barbeque or small gas stove. But if you have a bit of cash to spare and want to keep your phone's battery full, then you could go all out and get the BioLite camping stove (£150) and detachable grill (£69.99). Not only is the stove fuelled by "renewable biomass" such as "twigs and pines", but it also has a USB plug for your phone, meaning that you don't have to worry about losing your friends again.
The key to festival survival is drinking enough water so you don't collapse from dehydration, and keeping your sugar levels high. Given this, the new trend for mini-bottles of squash couldn't have come sooner. It might be a bit weird to carry around squash on a day-to-day basis, but a bottle of Vimto Squeezy (£2.49/50ml) is perfect for festivals. The small bottle contains 25 servings, which should last you the whole weekend.
Although, as we all know, festivals aren't just about drinking squash. There's also the booze to consider. As most venues have an anti-glass rule, there is a limit to what you can bring. That's why cans are always a great call. A can of Gordon's with Schweppes Gin & Tonic with a hint of Elderflower (£1.90/250ml) is particularly refreshing, and easy to carry around. Alternatively, if your festival does allow glass and you love wine, you should go for a bottle of Matua (£10/75cl), a zesty and refreshing Sauvignon Blanc. Just remember to bring your cool box.
Join our new commenting forum
Join thought-provoking conversations, follow other Independent readers and see their replies