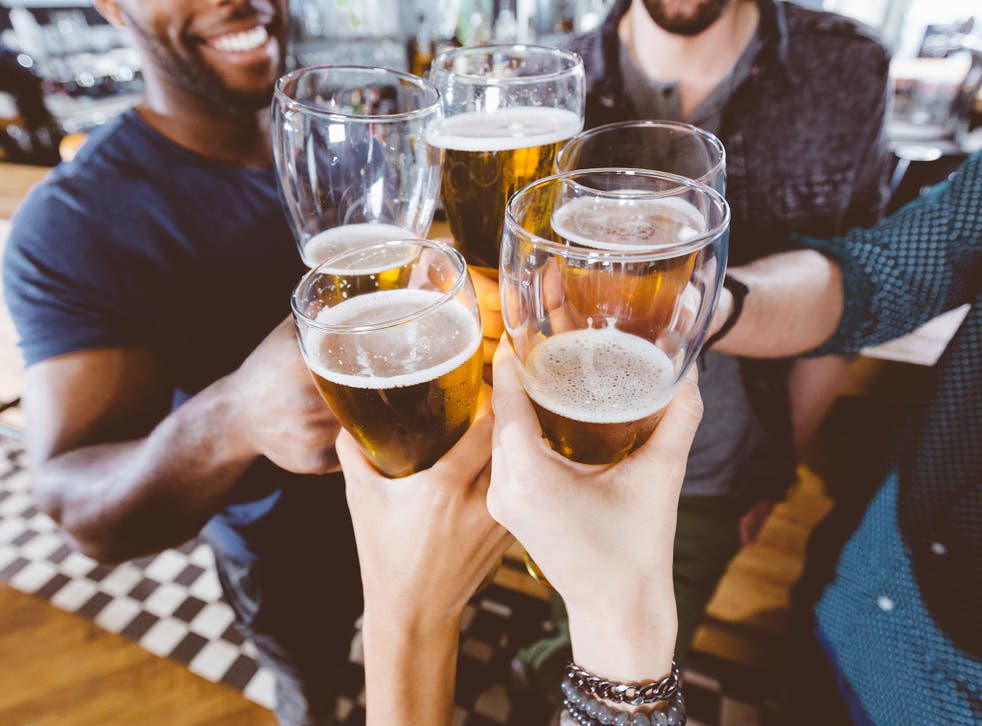 The beer-filled life of a professional brewmaster
The life of professional brewmaster Jamie Floyd may sound like a dream, but he swears it's tougher than it sounds. 
Tasting, making and drinking beer all day long is a dream job that is a reality for Jamie Floyd: a brewmaster in the US state of Oregon.
As a brewmaster and co-founder of Ninkasi Brewing, Floyd not only ensures fermentation goes smoothly but also uses his knowledge of ingredients to create new beer recipes and prepare mixtures.
Floyd started out in professional brewing in 1995. A decade later, he opened up Ninkasi with his friend Nikos Ridge in the small Oregonian city of Eugene. The firm, based in the second largest hop growing region in the US, specialises in IPAs, helles lagers, and stout brewed with oatmeal and vanilla.
In that time, Floyd has watched as craft beer and home brewing has nipped at the heels of major manufacturers. Such is the popularity of this market that Honest Brew, a craft beer subscription service, recently warned that multinationals are entering the industry "under the guise of craft beer."
Meanwhile, Floyd has watched his profession go from a relative unknown to one of the most sought-after gigs around.
"When I started I had been home brewing since I was 17 and worked at a brewery as kitchen manager and it didn't occur to me that I could be a brewer until the head brewer asked if I was interested. I think now it must seem easy to folks to do it as there is so many opening but 20 years ago it was hard to get into the trade."
"Brewing beer has been one of my passions for all of my adulthood," says Floyd, who is keen to highlight that beer is steeped in history. After all, his company is named after Ninkasi, the Sumerian goddess of fermentation - a civilisation which existed over 3,000 years ago in what is modern-day Iraq.
"We have a special relationship with beer as it is the first recipe we made for ourselves in civilization. I think every person should make beer at least once. To see how the process works that helped us become agrarian instead of hunting and gathering. Once you have had the first pint of your own beer you will not only feel proud but gain an understanding of what the brewer who makes every pint does and appreciate it even more.
The poshest beers

Show all 10
Fast-forward a few thousand years and billions of cans, bottles and kegs are consumed each year. In that time, beer has come a long way and Floyd is open to experimentation.
"I am a fan of blending fruit juice and beer but at service in a more traditional way, not in cans and bottles. Most do not taste very good and they can lead to exploding cans or bottles if not handled properly. I think putting them in cans is pretty gimmicky."
Looking to the future, Floyd predicts that top-fermented, yellowy Kolsch beers will fall out of favour, and hopes that Helles, "often overlooked outside of Bavaria", will become more popular.
"I think Kolsch has reached it's time. Every brewer wants to make a perfect one because they are hard to do right but they never reach big markets. There are Kolsch fans for sure but people have so many choices for lighter styles of beer now that they don't buy a lot of it but brewers keep making them.
"Helles is arguably the most drinkable style of beer as it was designed to be consumed by the litre so it is delicious when it is cold and bubbly and pretty darn good when it is warm and flat. Most folks search for Pilsner which is good but for drinkability I love Helles."
Camden Town Brewery in London already creates a widely available tipple called Camden Hells, a "lovechild" of Helles and Pilsner.
In spite of everything, the life of a brewmaster isn't as glamorous as it sounds, stresses Floyd. Those interested in entering the trade might be surprised by what they are getting themselves into.
"It takes a lot to turn your house into a brewery. Brewing beer is like being a glorified janitor. We clean, scrub, rinse and sanitise just about everything. In a brewery it is set up to do it. At home you have to make adjustments and many brewers mess up by not knowing how or being willing to do the cleaning necessary to make constant beer."
So, what is a brewmaster's favourite drink when one becomes fed up of "constant beer"?
"Water. I know it sounds funny but I live where we have some of the best drinking water in the continental US and it tastes great and it makes great beer. I am known to have wine, spirits, tea and the occasional coffee."
Join our new commenting forum
Join thought-provoking conversations, follow other Independent readers and see their replies