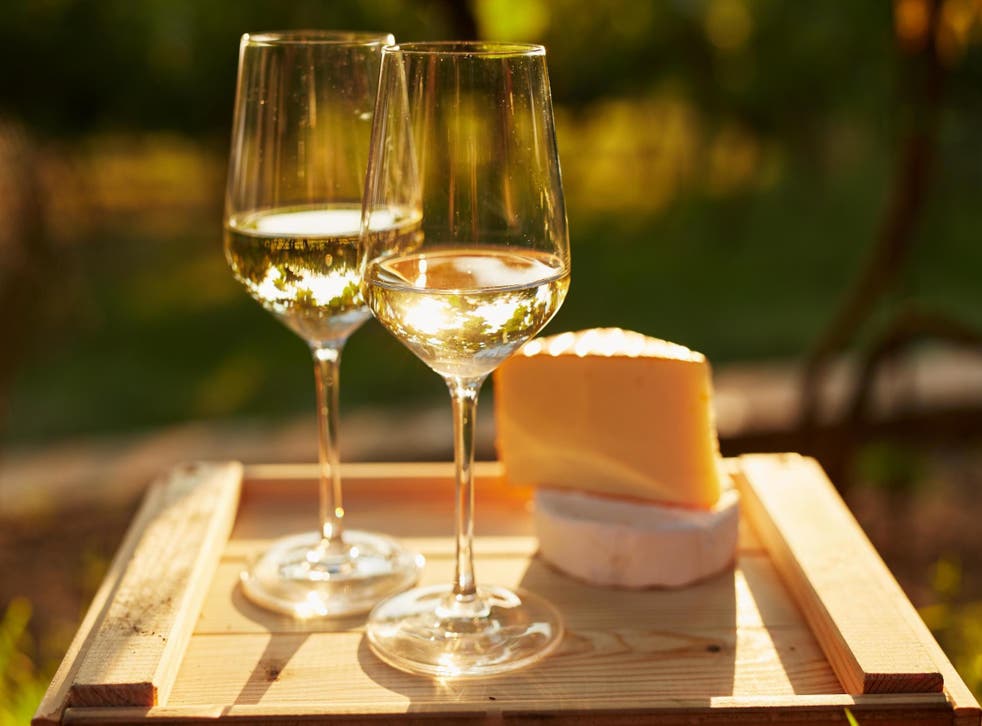 US tariffs: Wine and cheese may soon get more expensive for Americans
The proposed tariffs could also impact olive oil, motorcycles and cashmere 
Chelsea Ritschel
New York
Tuesday 09 April 2019 17:04 Comments
Cheese and wine may soon be more expensive for Americans as a result of the Trump administration's recent tariff proposal.
On Monday, the US Trade Representative (USTR) proposed tariffs on up to $11bn (£8.4bn) worth of European products, ranging from seafood and jams to aircraft and mechanical wall clocks.
The 14-page proposal also includes nearly two pages for the various cheeses that would be subjected to the tax, such as Cheddar, Stilton, Pecorino, Swiss, Gruyere, and Roquefort.
On page six and seven of the proposed tariffs, wines of fresh grapes and sparkling wine are listed by alcoholic strength by volume and container size.
Other food items on the list include oysters, lobster, olives, olive oil, yoghurt and citrus fruits such as limes, lemons, grapefruit, oranges, and clementines.
While the proposed tariffs, which will be subject to arbitration at the World Trade Organisation this summer, threaten to increase goods prices for the European Union, they could also impact prices for customers in the US - as similar tariffs have done in the past.
The Ten Best Sparkling Wines

Show all 10
In September 2018, President Trump imposed a 10 per cent tax on $200bn (£152bn) worth of Chinese goods.
At the time, analysts as well as retailers such as Walmart, Macy's and Target warned the result of the tariffs would be price increases for consumers.
"The immediate impact will be to raise prices on consumers and tax American business and manufacturers," Sarah F Thorn, a senior director for global government affairs at Walmart wrote in a letter.
In response to the Chinese tariffs put in place, brands such as Pepsi and Coca-Cola raised their prices.
The Trump administration's latest round of tariffs may also result in retaliatory tariffs on American products.
Last year, after the US imposed levies on steel and aluminium imports from the EU and other allies, the EU responded by imposing tariffs on $2.4bn (£2.8bn) worth of US goods, including bourbon whiskey, and orange juice.
At the time, the BBC reported that Rick Helfenbein, president and CEO of the American Apparel & Footwear Association said the average family of four in the US would pay "at least an extra $500 a year to buy consumer products affected by the tariffs".
Support free-thinking journalism and attend Independent events
The Independent has contacted the US Trade Representative for comment.
Register for free to continue reading
Registration is a free and easy way to support our truly independent journalism
By registering, you will also enjoy limited access to Premium articles, exclusive newsletters, commenting, and virtual events with our leading journalists
Already have an account? sign in
Join our new commenting forum
Join thought-provoking conversations, follow other Independent readers and see their replies