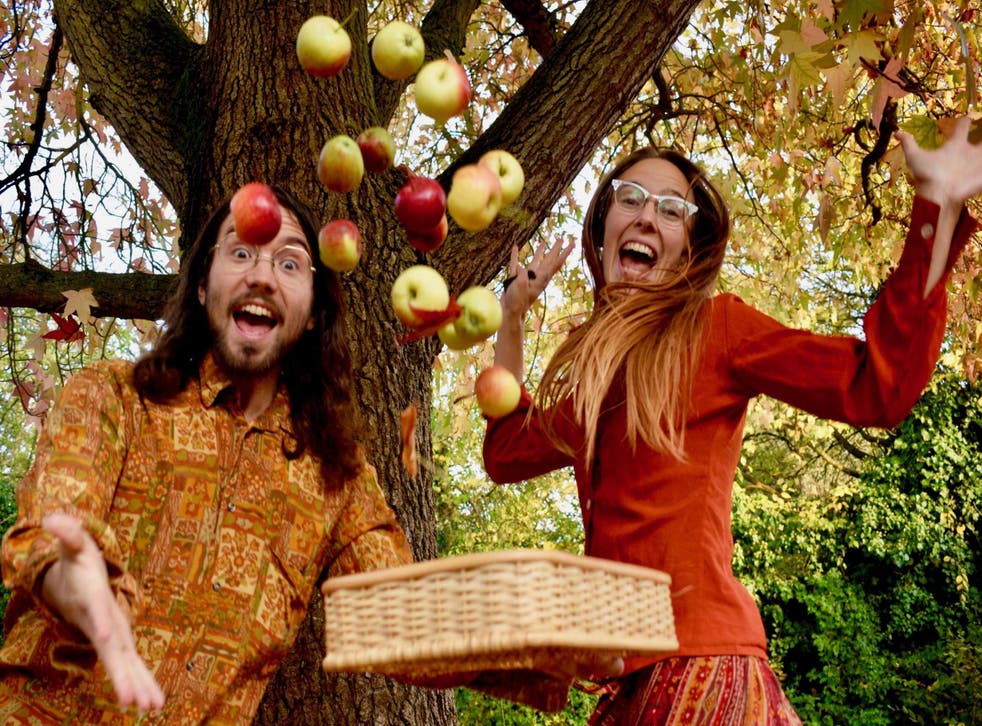 Vegan couple lived for a month on food waste
'We did a lot of foraging'
Olivia Petter
Thursday 25 October 2018 09:22 Comments
A married couple challenged themselves to live off food that would have otherwise been thrown away to point out how much produce goes to waste unnecessarily.
Sophie and Paul Collins, who both follow a vegan diet, survived on food waste for four weeks, saving roughly £200.
They ate foods that had passed their sell-by dates, picked fruits from trees and asked friends and family members for produce they were planning on throwing out.
The average UK family wastes nearly £750 each year by disposing of perfectly edible food, according to a study by the Waste and Resources Action Programme.
"There is so much food going to waste everyday, yet so many people have to suffer from hunger," says Paul, 28, who is from Austria.
"We did a lot of foraging like collecting apples as some people have boxes outside their houses - that was mostly fruit because most people have fruit trees.
"The biggest collection we done was 12 kilograms of marrow."
He went on to explain how they asked friends to dig out unused items from their cupboards.
Sophie, 28, admitted it was difficult at first to create a proper meal from the ingredients they sourced.
"But then we started to find ways to access more of the food that is being wasted locally," she said.
During their challenge, the Cambridge-based couple made the most of food sharing apps, such as Olio, which connects neighbours and local shops to make the most of surplus food.
They also visited the Cambridge Community Fridge, which collects food that has been thrown away by supermarkets.
Even after four weeks, Sophie explains the couple have plenty of food left over.
"The challenge has made us more creative with the food we eat," Paul adds.
Support free-thinking journalism and attend Independent events
"We now know so many great ways to use stale bread - French toast, breaded mushrooms, garlic croutons, that we will never throw away again."
The couple hope that their challenge will inspire others to do the same and seek out new ways to reduce their food waste.
In May, Tesco announced it would remove "best before" labelling from fruit and veg in a bid to prevent people from buying perfectly edible produce.
Meanwhile, earlier this month, the government revealed plans to set up a pilot scheme to reduce food waste, which will be supported by £15 million of funding.
At the moment, 43,000 tonnes of surplus food is redistributed from retailers and manufacturers, but the government estimates this figure could be increased by an additional 100,000 tonnes.
Environmental secretary Michael Gove said: "In the coming months we will work closely with business, charities and volunteers to deliver a new scheme to tackle this problem."
The scheme is set to launch in 2019.
Register for free to continue reading
Registration is a free and easy way to support our truly independent journalism
By registering, you will also enjoy limited access to Premium articles, exclusive newsletters, commenting, and virtual events with our leading journalists
Already have an account? sign in
Join our new commenting forum
Join thought-provoking conversations, follow other Independent readers and see their replies