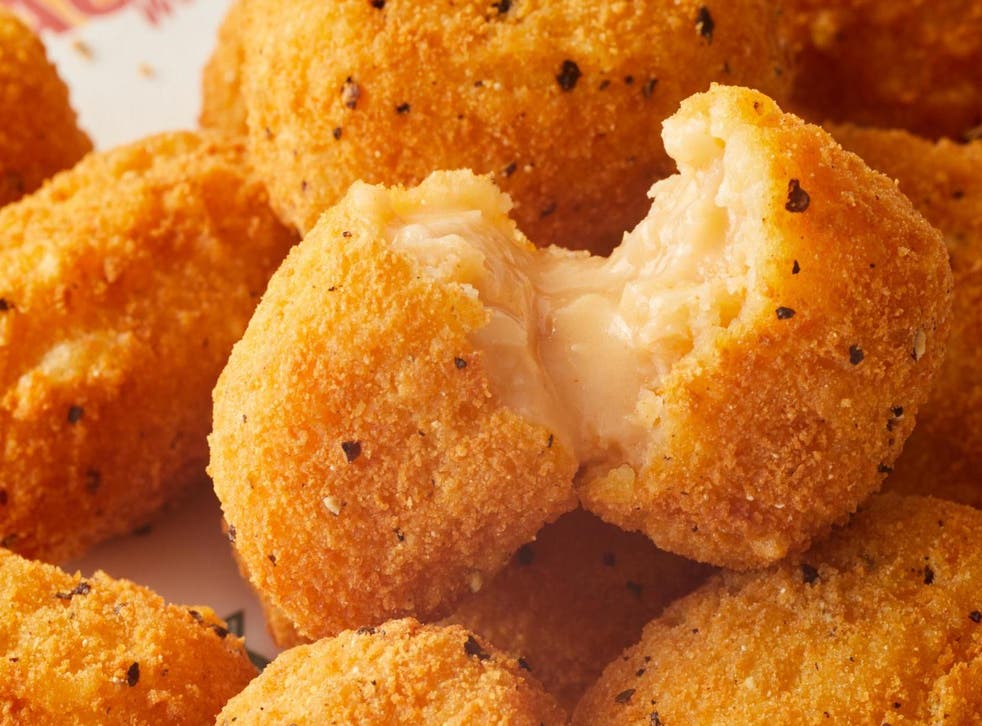 Fast food chain Leon to launch vegan ice cream and plant-based 'cheesy' nuggets
The nuggets are made from jackfruit
When it comes to catering for vegans, LEON has long been ahead of the game. But the healthy fast food chain has upped the ante with its latest plant-based additions, which include nuggets and soft-serve ice cream.
The nuggets, which LEON is calling Jack Wings, are made from pulled jackfruit and are coated in a gluten-free crumb that mimic the appearance and texture of a cheese-filled nugget.
Following on from Pret a Manger, which recently unveiled numerous new vegan dishes, LEON has also announced it will be adding several sweet treats to its menu that are entirely free from animal products.
They include a vegan "Mr Whippy", named the Coco Whip, which is made from a creamy coconut-based ice cream and comes in three different flavours (Caramel & Cacao, Chocolate Ruby Ripple and Passionfruit, Lemongrass & Pomegranate), milkshakes made from oat milk and a vegan raspberry and rose doughnut.
Customers will also be able to get their hands on a vegan red velvet cupcake topped with faux cream cheese icing, created in celebration of LEON's 15th birthday.
Celebrity Vegans: From Beyoncé to Natalie Portman

Show all 13
LEON's menu additions are in response to a growing demand for vegan options, with the chain reporting a 19 per cent sales increase in vegan items between January 2018 and January 2019.
John Vincent, co-founder and CEO of LEON said: "Since we opened our doors 15 years ago, we have continued to innovate, providing new and exciting ways for everyone to eat fresh, natural and seasonal food.
"Over that time, we haven constantly evolved and this latest menu shake up marks an important step for us – we know plant based eating is better for body and planet, but we want to make plant-based options the tastiest choice too."
Join our new commenting forum
Join thought-provoking conversations, follow other Independent readers and see their replies