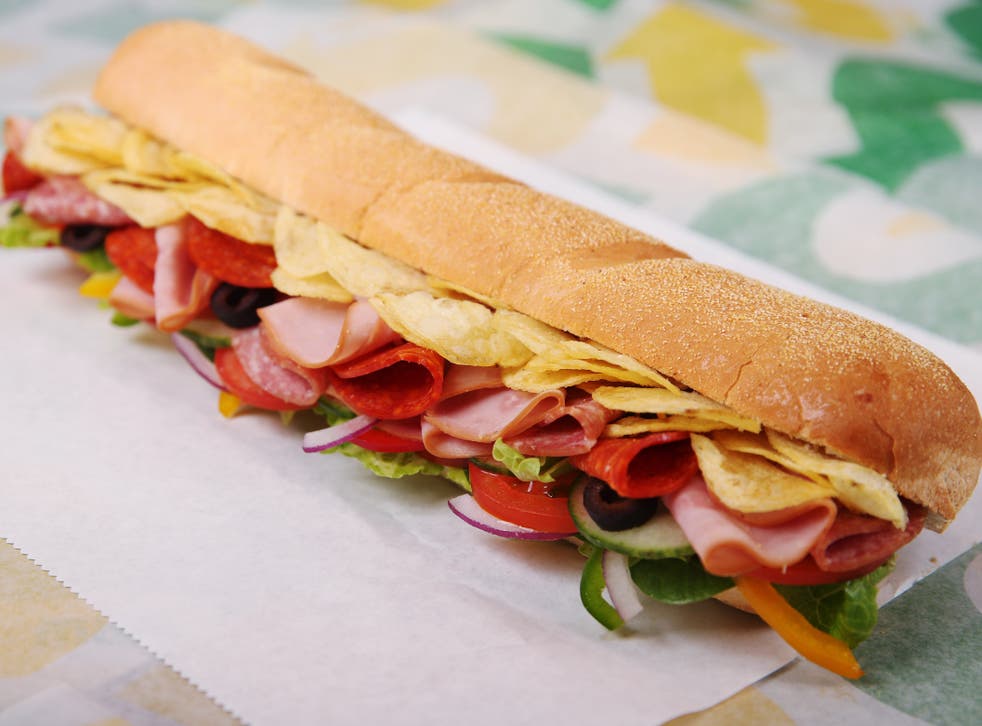 You can now choose Walkers' crisps as a filling at Subway
Walkers' Ready Salted Crisps are limited edition filling option at Subway
Subway has added Walkers' Ready Salted Crisps to its list of 53 filling options for its sandwiches.
Subway's collaboration with Walkers will not be a permanent fixture on the menu, but will run for a limited time.
From April 7 until May 23, customers at Subway can choose to add Walkers Ready Salted Crisps as a filling in any six-inch or footlong sub, wrap or salad, for an extra 20p.
Subway's menu includes 18 signature subs, including Italian B.M.T®, Chicken Teriyaki, Veggie Delite®, Turkey Breast, or its new vegan T.L.C. (Tastes Like Chicken).
Walkers Ready Salted Crisps are the only flavour available as a filling. For customers who would prefer to keep their crisps separate, or make their own DIY crisp sub, packets of Walkers Ready Salted, Cheese and Onion and Oven Baked Cheese and Onion flavours will be available to purchase separately or as part of a meal deal.
Read more:
Angelina Gosal, Subway's head of marketing for the UK and Ireland  described the crisp sandwich as "an iconic and important part of Britain's culinary traditions".
She added: "With the addition of Walkers crisps to the toppings you can add to our Subs, we have one of the biggest, tastiest and the crunchiest menus on the high street!"
Walkers marketing director Fernando Kahane said: "As a nation, we may not agree on everything, but we are united in the fact that a lunchtime sandwich without crisps is just not the same.
"That's why we've teamed up with Subway to offer extra Walkers crunch with your Subs and to ensure lunchtimes are even more enjoyable."
Join our new commenting forum
Join thought-provoking conversations, follow other Independent readers and see their replies