Will Bowlby on opening three restaurants before he's 30, being a white chef cooking Indian food and serving pig head
He's always been fascinated with the history behind food, but by modernising a classic cuisine Will Bowlby has managed to find a gap in the British Indian food market, in-between the fine dining restaurants and beloved high street curry house, to serve regional Indian cuisine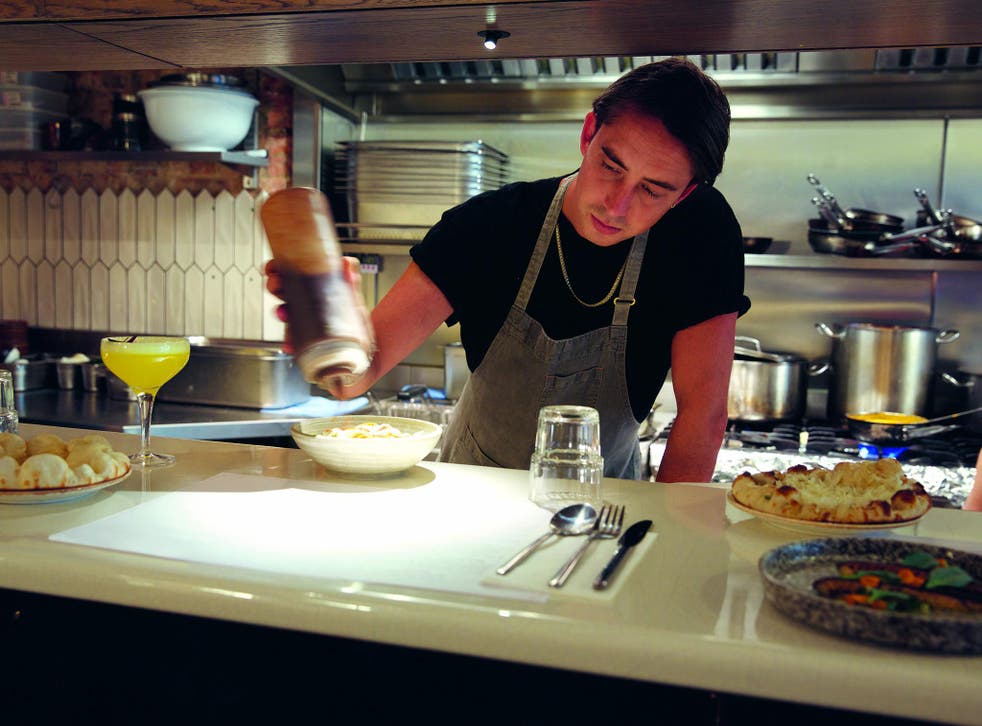 "I always wanted to have a restaurant by the time I was 30," says Will Bowlby, but by the end of the year, he'll have three, plus a cookbook. And he'll still be 29.
It's pretty impressive, but if you'd told him five years ago he'd be the owner of three restaurants before he was 30, he wouldn't have – understandably – believed it. "More has happened in this short time than I expected. But that's a good thing," he says.
He's the founder of Kricket, which serves modern Indian sharing plates in London's Soho. But considering he was only 26 when he started, that's not why people might not have taken him seriously. "People ask me all the time: 'Why is a white man cooking Indian food?'"
Beyond what he looks like, Bowlby was trained by well-respected chefs in India. From 2012, he spent almost two years in Mumbai's Khyber restaurant, where he learned how to layer spice and cook for the Indian palate, after working his way up the ranks in chef Rowley Leigh's London restaurant Le Café Anglais, where he started his classical training.
"I remember telling my old Indian work colleagues that I was going to set up an Indian restaurant after I left, and they said 'no you can't' because they thought I should cook European food," he says.
After his stint in India he went on to cook for Vivek Singh in the UK (owner of the Cinnamon restaurants in London). "He told me that anyone can cook Indian food, it doesn't matter where you're from," says Bowlby. Singh instilled the confidence in him.
By now Bowlby's plan was coming together and he found a space in the UK restaurant market for his food. "I think the curry house is a very important part of our society, but it doesn't show Indian regional food. There have been high end Indian restaurants for a while, like Cinnamon Club and Benares, but really we wanted to offer something similar that was accessible to everyone."
Bowlby, along with business partner Rik Campbell, moved into Pop Brixton, the shipping container site for startups and small businesses, in June 2015.
The nine best restaurants in the world (2017)

Show all 9
"We didn't expect it to be as well received as it was. Obviously I wouldn't have put my all into something I didn't think was good, but everyone loved it," he says.
"It wasn't until the nationals reviewed it and people like Michel Roux Jr had come down that we thought 'wow, this is amazing'. We just didn't think so many people would come and visit us in a box."
Bowlby's second restaurant in Brixton's archways, back to where it all started, opened at the end of last month, where his plan is to be "a bit more ingredient-led and a little bit more experimental", with the idea to be more like a test kitchen.
On the menu at Brixton is pig head vindaloo, which is case in point. "I hope it's going to be popular, it won't quite look like a pig head on your plate," explains Bowlby. "We're going to be using a lot of ingredients that we waste in the Soho restaurant, like we have a lamb dish and the bones of that will be used for a soup at Brixton, or making a carrot pickle so not wasting the leaves from that, and we want to be more thoughtful with what ingredients we are using to really get the most out of everything."
Aside from modernising the food, using ingredient that have travelled as few miles as possible is of utmost importance to him. "I'd never serve anything that's come from the waters outside the British Isles, when it comes to meat it's the same and vegetables is a little bit harder." But he says spices and some ingredients, including green mango – the unripe version of what we know as sweet mango – has to come from India.
To complete the "three before 30" is a site in the Television Centre, west London. "After that, I think we'll call time on opening restaurants for a bit!"
'Kricket: An Indian-inspired Cookbook' by Will Bowlby (Hardie Grant, £26.00) is out now. Photography by Hugh Johnson
Find our recipes from the Kricket cookbook here
Join our new commenting forum
Join thought-provoking conversations, follow other Independent readers and see their replies