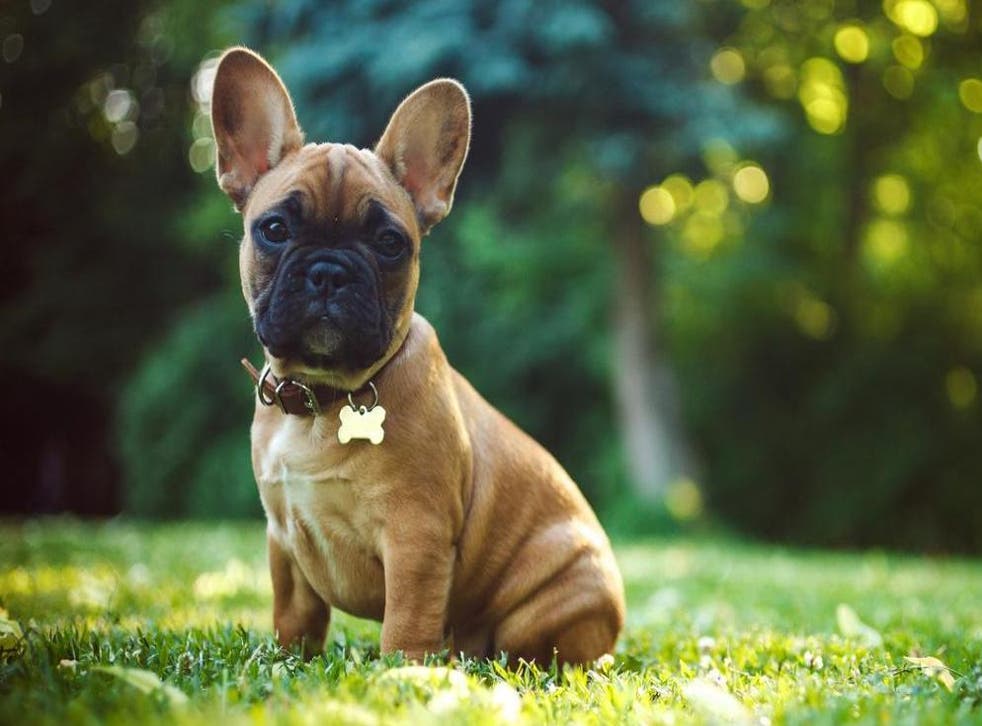 French Bulldog set to become UK's favourite dog breed
It will overtake the Labrador, which has been in the top spot since 1990
Rachel Hosie
Monday 13 February 2017 12:54 Comments
Long associated with middle-class families with Agas and Land Rovers, labradors have been the most popular dog in the UK for 27 years.
But for the first time since 1990, the loveable dog breed looks set to be knocked off the top spot by the French Bulldog.
It is a breed beloved of celebrities including the Beckhams and Lady Gaga, and the French Bulldog has become increasingly popular in recent years, with many owners posting snaps of their dogs on Instagram - there are over 10.5 million pictures with the tag #frenchbulldog.
According to the Kennel Club, registrations have increased 47% from 14,607 in 2015, to 21,470 in 2016. What's more, they predict that by 2018, the canines will be top dog.
In 2007, there were just 670 French Bulldog registrations, showing just how meteoric the breed's rise has been over the past ten years.
Before 1990, the most popular breed in the UK was the Yorkshire Terrier, but the Lab has been man's best friend since.
The Cocker Spaniel is currently in the number two spot, but it's likely the French Bulldog will overtake it this year.
Doggy maternity shoot

Show all 5
However the Kennel Club is concerned about the French Bulldog's soaring popularity, fearing people will ditch their dogs after they're no longer considered so fashionable.
"While the French Bulldog is a lovely breed, it is very unwise for anyone to buy one simply because they think it looks cute or is a fashionable choice," Kennel Club secretary Caroline Kisko told the Huffington Post, adding that anyone doing so could unintentionally be contributing to an impending welfare crisis.
The club is concerned that more and more people will turn to irresponsible breeders.
"While it's normal to want to show off your dog, when celebrities do it, it usually results in a surge in the popularity of certain breeds, which is not a good thing as it opens the doors to unscrupulous breeders who see it as an opportunity to breed lots of them without due care to health and welfare," Kisko explains.
She urges anyone interested in buying a French Bulldog to make sure they go to a responsible breeder, such as one assured by the Kennel Club.
Register for free to continue reading
Registration is a free and easy way to support our truly independent journalism
By registering, you will also enjoy limited access to Premium articles, exclusive newsletters, commenting, and virtual events with our leading journalists
Already have an account? sign in
Join our new commenting forum
Join thought-provoking conversations, follow other Independent readers and see their replies