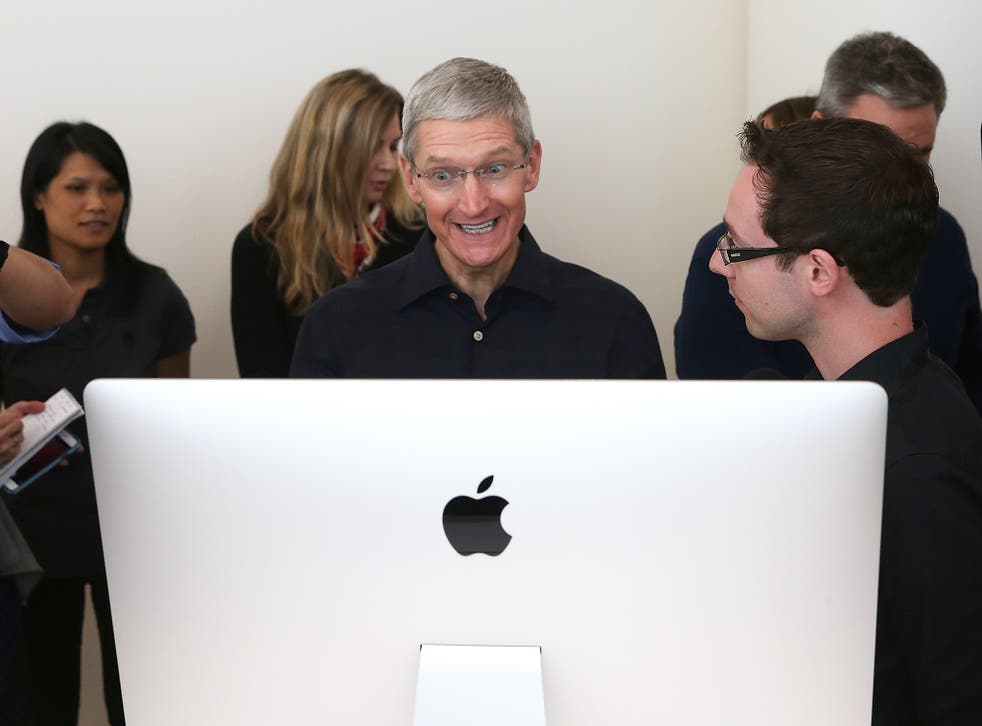 Apple preparing to launch iMac that is bigger than any before, leak claims
Apple is preparing to launch an iMac bigger than any before, according to a new rumour.
Leaker l0vetodream, who has accurately revealed details of Apple products before their release in the past, said in a tweet that the new iMac will be very big, and much bigger than the existing one.
Apple's iMac line-up currently comes in a 21.5-inch version and a 27-inch one. The latter is the largest Apple's iMacs have ever been.
But the new rumour suggests that they will become even bigger. Apple makes a 32-inch display for the Pro Display XDR, intended to be used with the Mac Pro, and so it is possible it could go as large as that.
Apple's Pro Display XDR costs $4,999 and includes a range of technologies – such as intense brightness and colour accuracy – that are intended to be used by professionals. As such, Apple will likely not offer similar performance in the iMac but could borrow some of its design.
Read more:
Previous reports have suggested that Apple's new iMacs could have larger displays without actually getting bigger bodies, since new technologies will allow Apple to do away with much of the bezel that surrounds the screen.
Other reports – including from Bloomberg – have suggested that the iMac's display will also get a redesign. It could take some of the look of the Pro Display XDR but also some of the squared-off look that began with the iPad and has already moved over to the iPhone.
The iMac has not had any kind of new look since 2014, when it got a new display, and the basic design that includes a black bezel alongside an aluminium "chin" has been around since the late 2000s.
Apple signalled that a significant change could be coming to the iMac line-up when it announced last month that it would stop selling the iMac Pro, which was released in 2017 as a more powerful and expensive addition to the line-up.
The new computers are likely to include a version of the new Apple Silicon chips that debuted in new MacBooks and the Mac Mini late last year. It remains unclear whether they will be the M1 processors that arrived with those computers or an altered or updated design.
The new iMac line-up is expected to be announced at some point in the coming months. Apple could debut it at its Worldwide Developers Conference event, which is scheduled for early June and will take place online as last year.
Join our new commenting forum
Join thought-provoking conversations, follow other Independent readers and see their replies