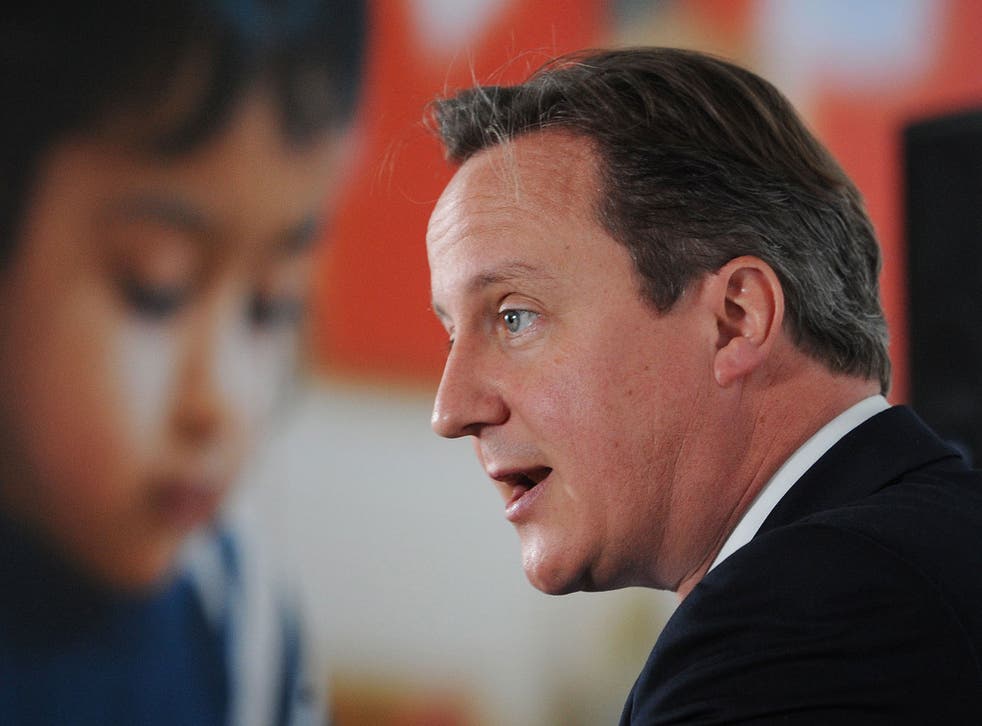 Attempts to filter the internet in other countries show the difficulties for David Cameron's plans
Filtering the internet abroad has led to censorship and increased surveillance
David Cameron's plans to automatically filter pornography from the internet have come under heavy fire from critics who variously describe the plans as censorship, simply unworkable, or both.
Even Cameron is confused, with the PM admitting that there would be "problems down the line" with the scheme and that "soft" and written pornography would not be filtered.
Although elements of the government's plans are reasonable (any efforts to curb the spread child abuse imagery online should be applauded) equating illegal content with legal pornography is a mistake.
Attempts by other countries to implement similar schemes show this clearly, with the introduction of internet filters commonly leading to wide-spread surveillance of citizens and even politically-motivated censorship.
Online censorship in China targeting pornography introduced the compulsory installation of 'Green Dam' software on all PCs sold in the country. The government said the filter was intended to protect younger generations from "unhealthy content including pornography and violence", but the country's 'netizens' suspected it would be used for increased surveillance.
Even in a society where a restricted online experience is to be expected, a survey on the popular news portal site ifeng.com reported that 75.8% of participants thought the software could 'impinge on their privacy'.
The government's filters were also notoriously indiscriminate. Banned keywords included 'pornography' but also 'touch' and 'play', whilst a filtering algorithm designed detect images with a high percentage of "skin coloured" pixels ended up censoring images of animals such as pigs.
Russia has undertaken similar schemes, announcing plans in November last year to "block Internet content that it deems illegal or harmful to children". Although some actions enacting under the new laws were applauded (the removal of a suicide-themed Facebook group for example) critics of the government suggested that the laws would be the first step towards increased political censorship.
Such fears were increased when it was revealed that the legislation also contained a small paragraph authorizing the use of what is known as DPI technology (deep packet inspection) to enforce the filters. Described as 'CCTV for the internet', DPI allows for in-depth surveillance of internet traffic as cheaply and efficiently as possible.
Although comparing the UK's plans with those of autocratic regimes such as China and Russia seems disproportionate, the ways in which these countries have attempted to filter pornography and subsequently introduced greater levels of surveillance -whether inadvertently or not - demonstrates the difficulty in crafting such laws.
Even in liberal democracies such schemes have proved difficult to manage. In 2009 Australia's Communication and Media Authority (ACMA) began trialling a 'blacklist' of banned URLs similar to Russia's legislation.
However, once the list was leaked it was revealed that many unoffensive sites had been flagged to be banned. These included the site for a private dentist surgery (it had once been hacked by a Russian 'purveyor of pornography'), a kennel service, and a consultancy for school cafeterias.
The scheme was eventually scrapped but recent changes by the Australian government have led to the filtering of material described as "being used in, or in relation to, the commission of offences against the laws of the Commonwealth or of the States and Territories".
Anti-censorship groups have criticised the wording of this legislation as being unacceptably vague, and in April this year the website of the Melbourne Free University – an organization that encourages non-partisan political activism – was banned for nine days, with the site's ISP saying they were legally unable to "provide the details regarding who has blocked the IP or why".
If the PM's plans to filter the internet go through it seems inevitable that there will be similar infringements seen in the UK. Whilst increased funding to stop the spread of illegal imagery would receive unanimous support, Cameron's current position seems driven by political agenda as he attempts to reduce a massive complex issue to a series of soundbites. As they currently stand, the government's plans would only encourage the possibility of increased surveillance and inadvertent censorship in the UK.
Join our new commenting forum
Join thought-provoking conversations, follow other Independent readers and see their replies