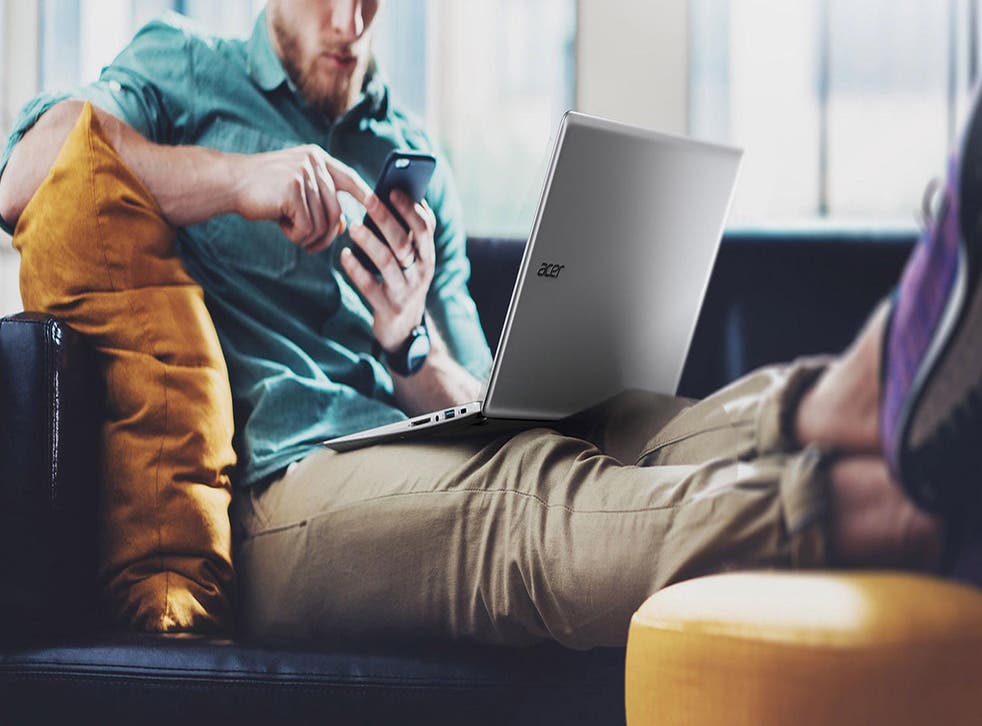 The benefits of upgrading your laptop to a lighter model
Not only will your device have ultimate portability, but new technology can help you work and browse faster
Thursday 28 June 2018 11:56
For a gadget you can carry with you all the time, laptops boast a remarkable amount of technology.
But in recent years, the move towards ultimate portability has accelerated. If you bought your laptop just three years ago, the average weight would have been 2.6kg, whereas today it's 1.7kg for a comparable machine. That reduction of almost a kilo makes a real difference.
Instead of feeling you're lugging a heavy load around, you have space and weight in your bag for other stuff — or nothing at all if you prefer to have more of a spring in your step. What's more, the latest laptops are thinner than their older cousins, making them easier to hold. The newer models are faster and more powerful as well.
While you might imagine that a lighter model would be very expensive, that's not the case. Take the Acer Swift 3, a laptop with a big screen (15.6 inches) and a fast AMD Ryzen 5 processor that is capable of handling big projects, whether business or pleasure. It's lightweight and just 18.9mm thick.
A great multi-tasker
​ Meanwhile, the display is big and detailed enough (Full HD) for watching video to while away a long journey. If you prefer gaming to relax, there's a highly
capable integrated graphics chip — ideal for the most power-hungry games. It has 8GB of RAM, which makes multi-tasking a piece of cake, so you can be editing your favourite photos for Facebook, finishing that PowerPoint presentation and sending emails at the same time.
Faster, lighter
One of the reasons a laptop's weight has dropped is the replacement of a regular hard drive with faster, smaller, lighter SSD storage — which you'll also find on board the Acer. As with any new laptop, you'll notice how programs such as Word or Excel, which you were happy with on your old laptop, suddenly run much faster.
Even web surfing will be quicker with the new Microsoft Edge browser. And a laptop with a new battery means it won't conk out midway through your commute. If your old laptop is weighing you down, now is a great time to upgrade to something more featherweight.
One to consider
The Acer Swift 3 features a powerful AMD Ryzen processor, 8GB of RAM and 256GB of SSD storage. And with a battery life of up to 10 hours, it won't let you down. Buy it now at Currys PC World for £599. Browse the full range of laptops available in store or online, and let the experts help find the right model for you.
Go to currys.co.uk for more information