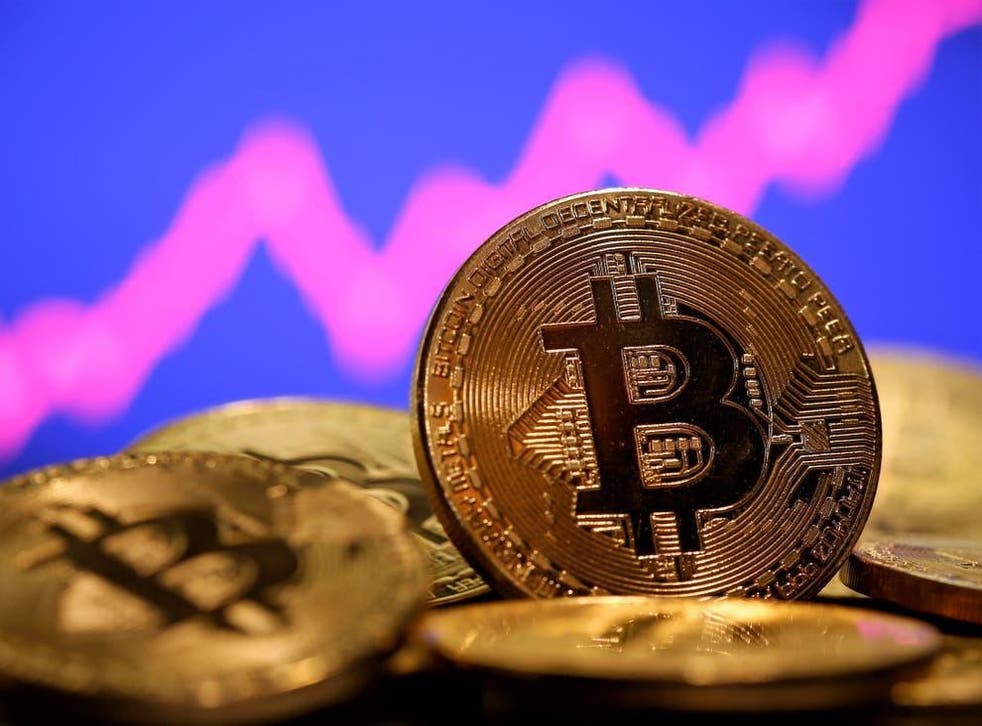 Bitcoin price hits record all-time high amid crypto market frenzy
'BTC could plausibly occupy a similar store-of-value role in the global economy to gold,' says one analyst
Anthony Cuthbertson
Wednesday 10 November 2021 15:57 Comments
Leer en Español
The price of bitcoin has hit a new all-time high amid a record-breaking rally that has seen it double in price since July.
The cryptocurrency reached above $68,500 for the first time in its history, marking gains of more than 350 per cent over the last year.
Follow The Independent's live coverage of the crypto market
Other leading cryptocurrencies also saw record highs on Wednesday, including Ethereum (ether), pushing the overall crypto market close to $3 trillion – more than the combined value of the world's top 12 largest banks.
Bitcoin alone now has a market cap greater than the Swiss Franc and Russian Ruble, ranking as the world's 13th most valuable currency.
It is also the sixth largest asset, excluding precious metals, by market cap, ranking only behind Microsoft, Apple, Saudi Aramco, Alphabet (Google) and Amazon.
Some analysts see this remarkable rise in value in 2021 as a possible warning to investors hoping to make quick profits, while also noting that the cryptocurrency is increasingly referred to as "digital gold" due to its potential to serve as a store of value.
"While bitcoin has legitimate uses, it definitely shouldn't be the sixth-largest asset on earth by market cap. Reaching this position is one of two big red flags," George Monaghan, an analyst at the data analytics firm GlobalData, told The Independent.
"The other is that investors are squirreling away bitcoin in the hope that it will gain value, rather than using it as a currency. A product's value should rise because people use it, not because they invest in it... On the other hand, the number one asset is gold. Judging by current behaviour, bitcoin could plausibly occupy a similar store-of-value role in the global economy."
Bitcoin's price rally has been pushed on by a succession of good news for the crypto space, including the first ever bitcoin ETF last month, and El Salvador officially adopting it as legal tender in September.
"Bitcoin and ether are making new highs from inflation concerns and from excitement over more spot ETF filings," said Jodie Gunzberg, head of CoinDesk Indexes.
"If spot ETFs are approved and assets flow in, it will likely drive up the price from the increased demand. It will also create a more costly role for investors holding the futures-based ETFs as the expectation of spot prices in the future rises."
Register for free to continue reading
Registration is a free and easy way to support our truly independent journalism
By registering, you will also enjoy limited access to Premium articles, exclusive newsletters, commenting, and virtual events with our leading journalists
Already have an account? sign in
Join our new commenting forum
Join thought-provoking conversations, follow other Independent readers and see their replies