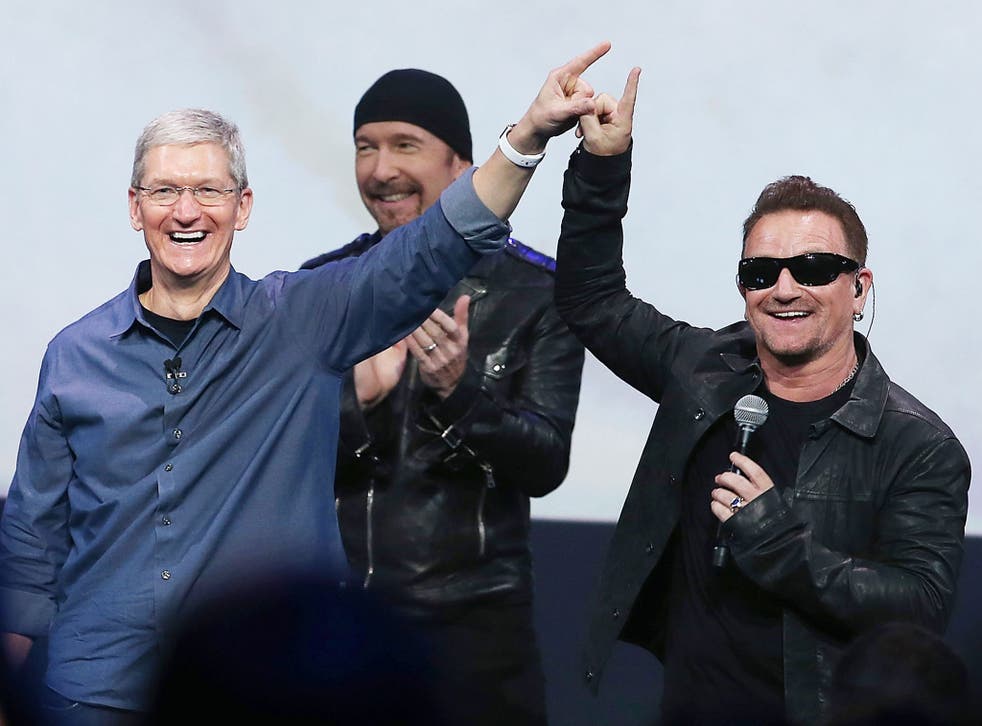 Bono apologises for free U2 iTunes album, blames 'a drop of megalomania, a touch of generosity, and a dash of self promotion'
The band triggered a massive backlash after forcing their latest album on Apple customers as part of the launch of the iPhone 6
U2 frontman Bono has apologised for the band's decision to release their latest album free over iTunes, admitting that he and his fellow musicians "might have got carried away with ourselves."
"Artists are prone to that kind of thing," said the Irish rocker as part of a video interview with fans conducted via Facebook.
Looking a tad remorseful, he explained that, "A drop of megalomania, a twitch of generosity, a dash of self promotion – and deep fear that these songs that we poured our life into over the last few years mightn't be heard," had led to the decision.
"Lotta noise out there. I guess we got a little noisey ourselves to get through it."
The decision to release Songs of Innocence for free to iTunes users, causing the album to appear in iPhones and iPads across the globe, sparked an instant backlash, with critics saying both U2 and Apple were out of touch with what their customers actually liked to listen to.
Despite this, Apple claims that more than 81 million people "experienced" the album (we assume they mean listened to parts) with 26 million individuals choosing to download the entire thing.
However, the company didn't release any figures regarding how many people used their special "U2 removal tool" – a one-click solution to permanently remove the album.
Join our new commenting forum
Join thought-provoking conversations, follow other Independent readers and see their replies