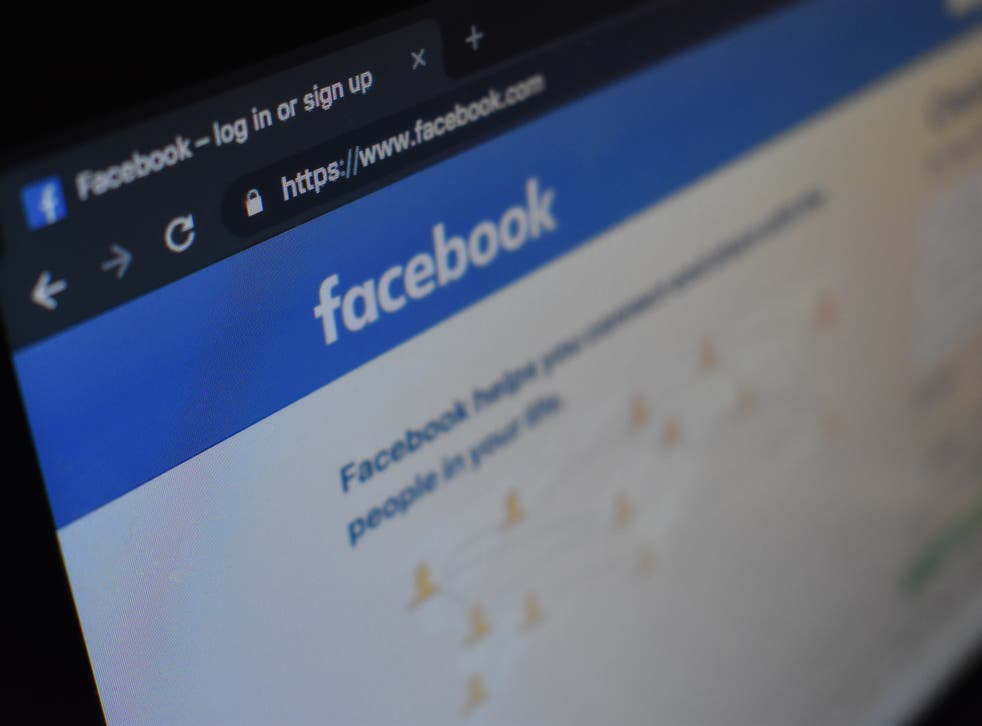 Facebook dating launches in Europe, allowing users to find out which of their friends secretly fancy them
Users are able to choose their Facebook friends and Instagram followers as secret crushes
Adam Smith
Thursday 22 October 2020 07:59 Comments
Leer en Español
Facebook has announced that its dating function, called Facebook Dating, is coming to Europe.
The social media company launched the feature in numerous countries in 2018, before bringing it to the US in 2019.
The company claims that over 1.5 billion matches have been created in the 20 countries where the feature is available.
The service is opt-in within the main Facebook app, with a separate profile created that's shared with prospective matches.
Its main feature, called Secret Crush, allows users to discover if they have any secret admirers among their Facebook friends.
Users select up to nine Facebook friends that they would want to date, and those selected receive an anonymous notification telling them that they have been chosen.
if that person also adds their secret admirer to their Secret Crush list the pair will be matched together, revealing both names.
As well as Facebook friends, users are able to select their Instagram followers as potential secret crushes.
Users can also choose to let other people see similar interests by adding events and groups to their dating profile.
During the coronavirus pandemic, when real-life dates are scarce due to social distancing, Facebook is rolling out a video call feature so users can attend virtual dates.
"Starting the call will send an invitation, and once they accept , they will join your video call and you can get to know each other better. Your first name and Dating profile photo will be displayed when starting the call", Facebook said in its announcement.
Facebook will not suggest current Facebook friends as potential matches or notify them that a user has joined its Dating service.
"This is going to be for building real, long-term relationships - not just for hookups", Facebook CEO Mark Zuckerberg said when Dating was launched.
Facebook Dating is rolling out to Austria, Belgium, Bulgaria, Cyprus, Czech Republic, Denmark, Estonia, Finland, France, Germany, Greece, Croatia, Hungary, Ireland, Italy, Lithuania, Luxembourg, Latvia, Malta, Netherlands, Poland, Portugal, Romania, Sweden, Slovenia, Slovakia, Iceland, Liechtenstein, Norway, Spain, Switzerland and the United Kingdom.
When it was initially launched Mandy Ginsberg, the CEO of Match Group – which owns Tinder, OKCupid, Plenty of Fish and Match.com – said that she was "surprised at the timing given the amount of personal and sensitive data that comes with this territory".  
Facebook has recently taken steps to unify its services with regards to its subsidiary Instagram and its VR platform.
Instagram and Facebook Messenger users can now message each other; Instagram messages will receive multiple features already available to Messenger users, including a 'vanish mode' where messages will disappear after sending, similar to Snapchat.
Faceobok is also demanding that owners of its Oculus virtual reality headset will be required to link their Facebook account, making it compulsory for all new buyers and linking full functionality of the headset to pairing Facebook accounts.
"We will take steps to allow you to keep using content you have purchased, though we expect some games and apps may no longer work", the company said in August.
Register for free to continue reading
Registration is a free and easy way to support our truly independent journalism
By registering, you will also enjoy limited access to Premium articles, exclusive newsletters, commenting, and virtual events with our leading journalists
Already have an account? sign in
Join our new commenting forum
Join thought-provoking conversations, follow other Independent readers and see their replies