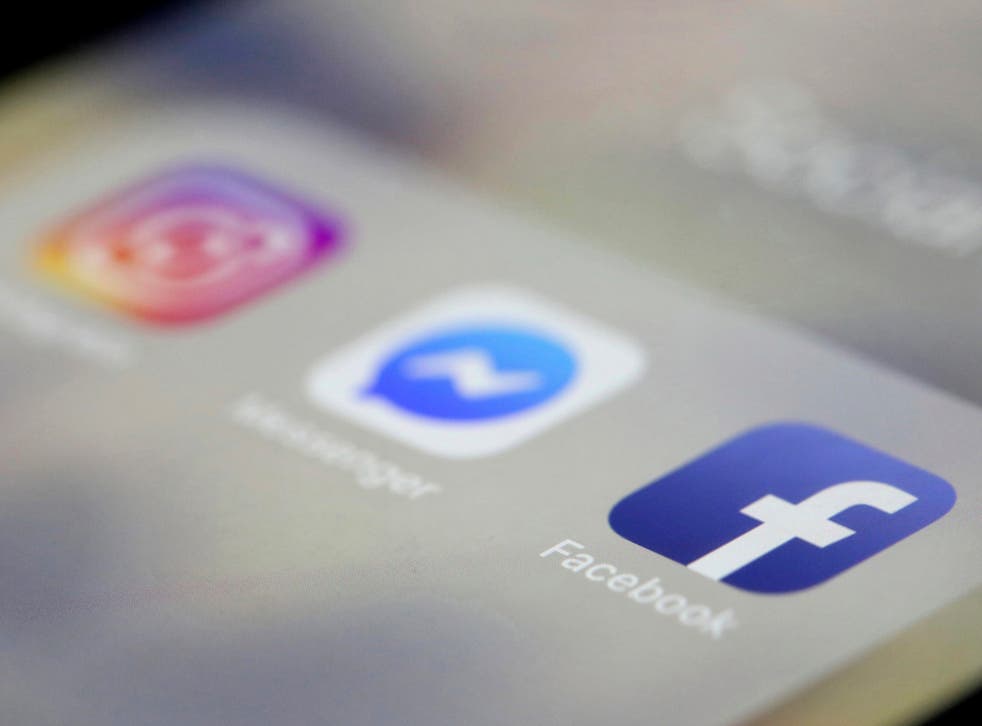 Facebook news - live: Daily Show pokes fun at Facebook's name change to Meta
Facebook has announced it will change its name to "Meta" as part of a major rebrand.
The new name is an attempt to focus on the metaverse that Facebook says will be the future of social networking.
But it is also likely an attempt to move on from the intense scrutiny and criticism it has faced in recent weeks and years, which has focused on everything from privacy to the damage it is doing to young people.
The blue app will continue to be known as Facebook, chief executive Mark Zuckerberg said. But the branding will be removed from everywhere else, such as the WhatsApp and Instagram.
All of those various apps will now instead live under the "Meta" brand, with Facebook just one of those many different apps.
Mr Zuckerberg published a "Founders Letter" explaining his reasonings for the rebrand, and noted that he would not be stepping down as CEO of the company.
Some journalists have treated the rebrand with a hefty dose of skepticism, even calling on other reporters to ignore the change and to continue referring to the company as "Facebook."
The name change is Facebook's second. In 2005, the company changed it's name from theFacebook to just "Facebook."
1635446253
Hello and welcome
... to The Independent's live coverage of the fallout from Facebook's announcement that it will rebrand as "Meta".
Andrew Griffin
28 October 2021 19:37
1635446492
Watch the announcement on Facebook's special site
You can watch the keynote presentation, during which Mark Zuckerberg announced the name change, on Facebook*'s devoted website for the Facebook Connect conference.
Be aware that you'll need to skip to the last 10 minutes to see the big moment. The rest is mostly airy stuff about the metaverse which is potentially interesting but not especially concrete.
Another thing to be aware of is that Facebook will require you to log in with your Facebook account to watch it. (This was something that Mark Zuckerberg said it was aware of complaints about generally – it forces you to log in to use Oculus, for instance, and to use your personal account for its work tools – and said he would be changing.)
* Or should that be meta?
Andrew Griffin
28 October 2021 19:41
1635446640
A lot has changed in two years
Just two years later and Mark Zuckerberg seems to be done with the name, announcing that it will be changed and that it will be making those apps more separate in their branding too.
Andrew Griffin
28 October 2021 19:44
1635446778
New name brings new logo
Here's what the Meta logo will look like:
Andrew Griffin
28 October 2021 19:46
1635447039
Not Facebook's first name change
This might be the most dramatic name change Facebook has had. But it's not the first – 16 years ago, it lost its "The".
Andrew Griffin
28 October 2021 19:50
1635447128
Other bits of Facebook lose their 'Facebook'
Andrew 'Boz' Bosworth, who runs what was called "Facebook Reality Labs", has said that his division will have its name changed too:
Andrew Griffin
28 October 2021 19:52
1635447319
Some journalists say new name should be ignored
The name change isn't being accepted by everyone, already. Some journalists are arguing that the whole thing should largely be ignored:
This does mostly happen with Google already. Despite that company's rebrand, "Alphabet" tends to be used only when specifically talking about the parent company as separate from its products.
(And it's worth remembering that Google's name change didn't come at a time when it was so obviously rebranding to get away from a variety of controversies...)
Andrew Griffin
28 October 2021 19:55
1635447457
Facebook confirms name change – and ticker change
Facebook has posted a blog in which it confirms the name change – and that it will come to its stock ticker, too.
It will now be known not as $FB but $MVRS, and Facebook says it has already reserved that.
It also explains how the new entity will exist financially:
"Our corporate structure is not changing, however, how we report on our financials will," the blog post reads. "Starting with our results for the fourth quarter of 2021, we plan to report on two operating segments: Family of Apps and Reality Labs.
"We also intend to start trading under the new stock ticker we have reserved, MVRS, on December 1. Today's announcement does not affect how we use or share data."
The full post – which links out in more detail to some of the announcements – can be found here.
Andrew Griffin
28 October 2021 19:57
1635447542
Mark Zuckerberg says he'll still be the boss
Whatever you call it – Facebook or Meta – Mark Zuckerberg wants to keep running it. He has done an interview with The Information in which he says he will not be stepping down as CEO.
Andrew Griffin
28 October 2021 19:59
1635447612
Facebook publishes "Founder's Letter"
A new company – supposedly – calls for a new founder's letter. And here it is – a long document from Mark Zuckerberg in which he explains why he has rebranded the company and what he hopes will happen to it.
Andrew Griffin
28 October 2021 20:00
Register for free to continue reading
Registration is a free and easy way to support our truly independent journalism
By registering, you will also enjoy limited access to Premium articles, exclusive newsletters, commenting, and virtual events with our leading journalists
Already have an account? sign in
Join our new commenting forum
Join thought-provoking conversations, follow other Independent readers and see their replies