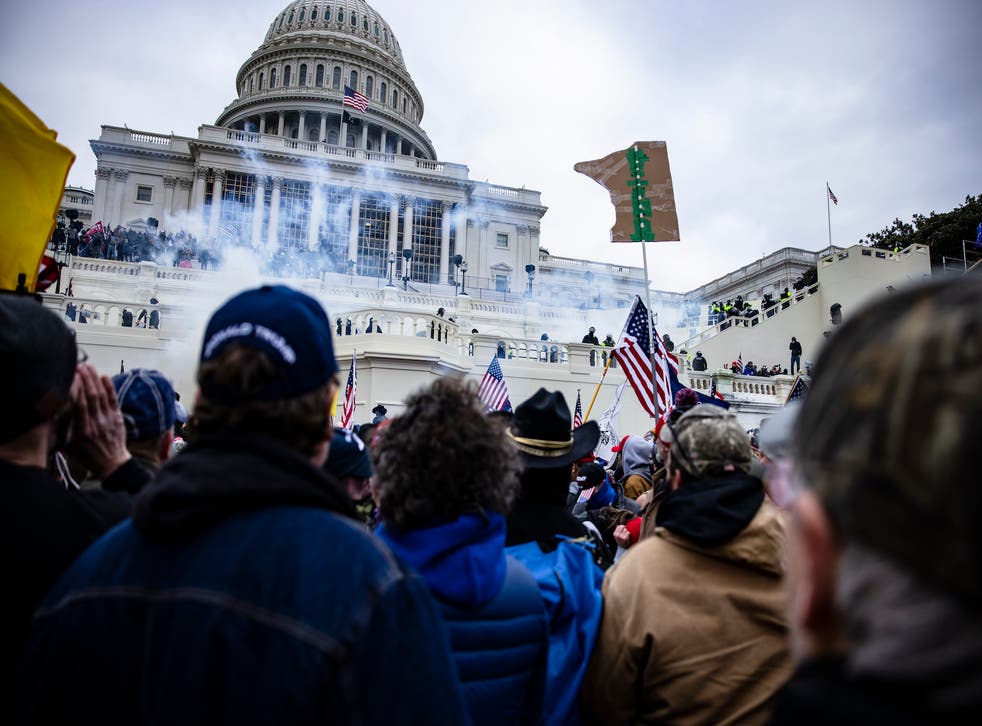 Facebook seeing 'increase in signals' that people are planning violence ahead of inauguration, social network warns
Facebook is seeing an increase in signals that its users are planning violence, it has said.
The social network said that it has seen a rush of new efforts to organise gatherings across the country that could feature the same kinds of attacks that happened at the Capitol siege last week, Reuters reported, citing a spokesperson who asked not to be named.
Those riots in Washington, DC appear to have acted to bring together groups that are now making efforts to plan similar events across the country and on multiple dates, the company said, with a focus on Joe Biden's inauguration on 20 January.
Facebook has seen evidence of such planning in the form of digital flyers that promote the events as well as other "signals", Reuters reported.
Some of those posters include explicit calls to arms or the logos of militias and hate groups, it said.
The FBI has already warned that there could be violence not only in Washington but across the country and at all 50 US state capitols on Inauguration Day.
Facebook has been exchanged information with law enforcement about such events and the pace of that exchange is said to have increased in the wake of last week's violence.
The violence at the Capitol building that left five dead, including a police officer who was beaten to death as he tried to control crowds, has led to a reckoning for the social media companies who have been accused of providing a platform for the attackers to organise.
In addition to the high-profile suspension of Donald Trump from just about every mainstream tech platform, and the removal of the Parler app that was being used by many to co-ordinate such protests, social networks have also been trying to limit the ways they can be used to plot more violence.
Facebook has banned content that promote the phrase "stop the steal", for instance, after it has become a key phrase among those behind the violence. It is also stopping people from searching phrases such as "storm the Capitol" and will review posts that include those phrases, it has said.
Like other social networks, Facebook is also attempting to limit the spread of the baseless accusations of election fraud that have been pushed by both the president and many of those involved in the violence, though critics have argued that it is doing too little and too slowly.
Join our new commenting forum
Join thought-provoking conversations, follow other Independent readers and see their replies